Untold story of a widow at 16 with a child who proved that women are equal. Get inspired.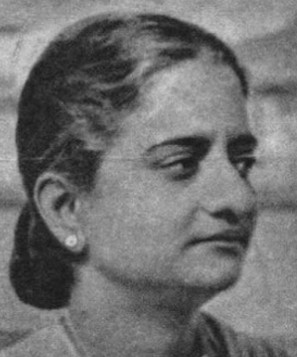 Sometimes when we hear of a few people who lived and achieved big several decades ago, we often wonder where have all these people gone without any limelight showered upon them. When their stories are so inspiring when they fought all odds to achieve such huge success becoming the pioneers of the modern world, standing as an inspiration to many, why do we even need moral fables, myths, and other fabricated stories to draw and seek inspiration and learn morals from? Why have we buried the real stories and tell the tales out of imagination to our children? The Book of Achievers brings before you, real stories of real people and here we are again, with the inspiring story of India's First woman engineer.
Ayyalasomayajula Lalitha was born on 27th August 1919 in a typical middle-class family. She was the fifth among seven siblings. Ever since childhood, she grew up observing how differently society treats boys and girls. Even in her own house, the treatment given to the male and female children was different. Her brothers were encouraged to pursue higher education while the girls were just given basic education. According to the norms of the day, though Lalitha was allowed to study till class 10, she was married off at the age of 15. Thus, the little girl who had dreams to pursue higher education had to succumb to parental and societal pressure. She got married to a man much elder to her. Her husband was the 16th child in his family.
Against All Odds:
Lalitha's husband died when she was very young and she became a widow. Back then, in those days, the life of a widow was a complex thing. Their lives were restricted, their heads were tonsured, they were not allowed to wear clothes of their choice or anything attractive and colourful. Lalitha's life became tougher with her mother-in-law who vented out the frustration of losing her child on the teenager who is already a widow and a mother. Out of all these mishappenings, Lalitha didn't want to surrender to all the negativity that clouded her every day. Instead, she wanted to educate herself, stand on her feet and give meaning to her life. She wanted to take up a respectable job, When she thought of what job she could take, she could think of studying engineering and become an engineer, though studying medicine was popular for girls in those days. Engineering was meant for men and was not a "woman's cup of tea". However, Lalitha decided to pursue engineering as it will give her a 9 to 5 job, post which she could take care of and spend time with her baby girl, unlike the medical field that demands her presence on call. Her father Pappu Subba Rao and her brothers were also engineers and Lalitha decided to walk their path. Interesting to note here that there was no woman who came forward to study engineering back then.
The Making Of An Engineer:
Lalitha took admission to the College of Engineering, Guindy, University of Madras, with the support of officials like her father Subba Rao who was a professor of Electrical Engineering; the principal of the college, KC Chacko and the Director of Public Instruction, RM Statham. It was the first time that any college had accepted the admission of girls into engineering. The authorities of the college also arranged a separate hostel for her. Lalitha also received support from the fellow students but still, she felt lonely among the whole group of boy students. She, being the only female in the college, though received support, felt alienated. The daughter lived with her uncle and Lalitha studied living in the campus hostel visiting her daughter every weekend. After noticing that Lalitha is feeling lonely, the officials thought that it was the right time to invite admissions from girl students and gave the opportunity to women to take up engineering at CEG. Following an advertisement, Leelamma George and PK Thresia had joined the course. That year, the college also changed the certificate pattern and form by replacing 'He' with 'She' for the three young women engineering graduates.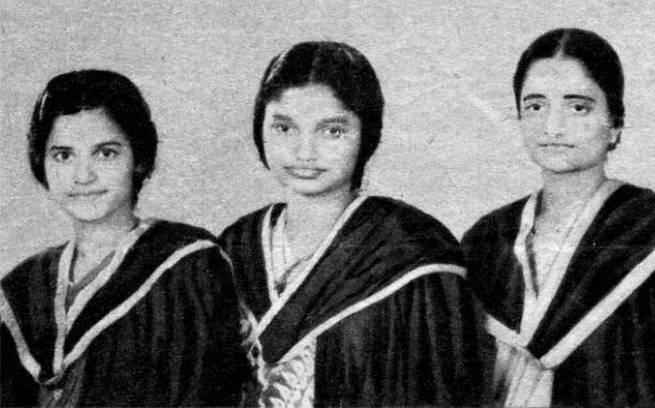 The First Woman Engineer Is Also An Iconic Mother:
After graduating from CEG, Lalitha went on to work with the Central Standard Organization in Shimla. She later worked with her father in Chennai. In the year 1964, she was invited to the First International Conference of Women Engineers and Scientists (ICWES) in New York. Though she held positions in her job and took honour (though very late) as India's first woman engineer, she never left her daughter alone. Her daughter Shyamala says that her mother never let her feel the absence of a father in her life. She stood as an inspiration not just to her daughter but to many daughters of India. "What I take from her life is her extreme patience towards people and the quality of doing instead of just talking. She never remarried and never made me feel the absence of a father in my life. She believed that people come into your life for a reason and leave when the purpose is over."
Kudos to the pioneer who has laid the path for many women to enter into the field of engineering in the years to come. However, it feels painful that these icons remained un-talked and un-mentioned. Why don't school books write their stories?