Meet the woman with no arms who made it to the skies. World's first armless flight.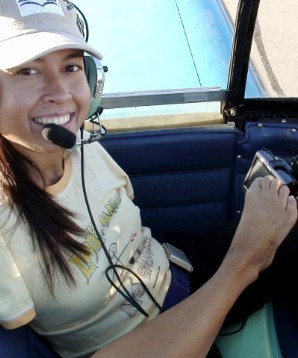 She was born without arms but can not only dress and eat by herself but also can drive a car, participate in sports and martial arts. She runs her own business and leads a perfect marriage life. She does more than what a two-handed person can do in her everyday life all with her feet. However, her out of the ordinary life came to spotlight when she became the world's first-ever armless pilot. Yes!! You heard that right! This story is about Jessica Cox, the world's first armless pilot and the first armless black-belt in the American Taekwondo Association.
Rare Birth Defect Didn't Cease Her Life:
Jessica Cox was born in Arizona in the year 1983. Owing to a rare birth defect, she had to lead all her life armless. But this did not stop Jessica from leading a normal life. She secured a bachelor's degree in psychology and a minor in communications from the University of Arizona in the year 2005. She did many things that even two-handed people cannot. Be it driving an unmodified car with an unrestricted license, or typing with a speed of 25 words per minute.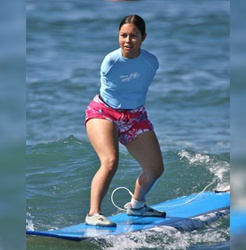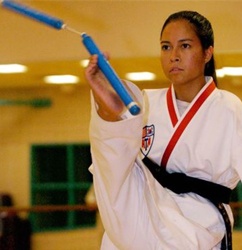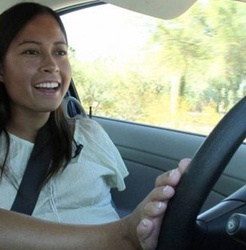 A Versatile Woman:
Jessica, a certified scuba diver began training in Taekwondo at the age of 10 in her hometown of Sierra Vista and achieved black belt at the age of 14. During her graduation years in the University of Arizona, Cox started to train in Taekwondo again at an American Taekwondo Association club on campus. Cox went on to earn her second and third-degree black belts in the ATA. Cox earned the title, 2014 Arizona State Champion. Most importantly, she has not competed in the special abilities ring. Cox is also a certified scuba diver. Cox competed in the 40-mile segment of El Tour de Tucson in 2014. Apart from academics and sports, Cox is also a motivational speaker who spoke about disabilities and living beyond them in as many as 20 countries. Cox also published a self-help book, "Disarm Your Limits" that focuses on inspiring people to overcome their own challenges by quoting the lessons she herself learnt in life.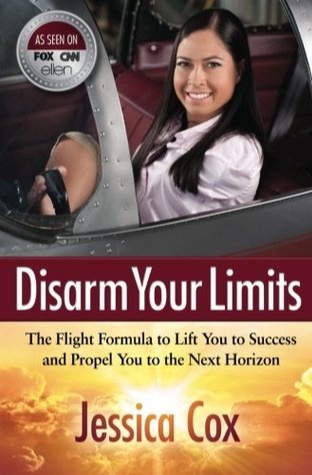 Flying an Airplane:
There was always something this versatile kid dreamt of - Flying. She always imagined flying above the skies, also taking her fellow children along to show them the beauty of the skies. However, as she grew older, she developed a fear of flying. But, as her attitude is, she thought that flying is not going to be an exception in her life. Once, Robin Stoddard, a former pilot, a representative of the Charity organization called the Wright Flight, gave her a chance to learn flying an aircraft. Though hesitant and afraid initially, Jessica took up the offer later. Having been able to make through it, Jessica was provided with a scholarship from another charity organisation to receive the pilot training. In an ERCO Ercoupe 415C, a low-wing monoplane with a single-engine whose unique controls include no rudders meant that you can control the aircraft only using your hands, Jessica earned her license. Under the able training of her instructor, Parrish Traweek, Jessica finished her training in three years and on October 10th, 2008 she became a fully-licensed pilot to be able to fly light-sport aircraft. "I learned how to fly an unmodified airplane with my feet and thus became the world's first-ever armless pilot." she proudly quotes in her blog.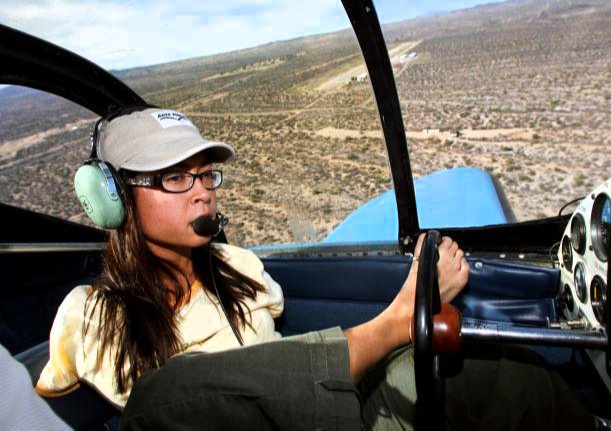 An Inspiration:
When the documentary Right Footed was directed by Emmy Award-winning filmmaker Nick Spark that covers Cox' life, mentorship, humanitarian trips to Ethiopia and the Philippines, as well as her efforts to pass the CRPD in the US Senate, it was all owed to Cox. Cox was also the inspiration behind the patented invention, "Lower Extremity Vehicle Navigation Control System", that allows people to drive a car without the use of their upper body, by the Emirati engineer Reem Al Marzouqi.
To all those who complain about the mishappenings in their lives, come, read Cox and listen to her speeches. Her life itself serves a great lesson that no matter what, never stop.

Follow Her Work

Like And Subscribe Her Channel