Tenith, is basking in the glory and receiving a lots of awards and recognitions for his inventions. He has more than 15 of them in his kitty. ?The list can go on and on..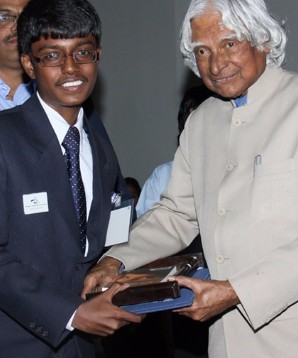 He is an Innovator, he is a professional coin collector, a teacher, a Bird lover and Tamer and software, developer.
At the age 8, he started studying software languages and he has mastered over 35 Applications and more than 5 languages.
He felt that finding solutions is what he enjoys and that's how he invented the
Adjustable Electricity Extention

Board

because he wanted to get rid of too many plug points, wires, and cables.
Another commendable one is also

Banana Leaf Preservation Technology.

Since plastic creates a lot of waste, he decided to come up with Banana leaf Cups and Plates and this could preserve the cups and plates without any chemicals up to 1 year and can withstand extreme temperatures and low manufacturing costs. Ministry of Environment and Forests GOI has appreciated and approved and he has received various awards.
He was selected by the President's Office for the "Innovator in Residence" programme in 2014. He featured on TedX.
He aspires to be an Aeronautical and Space Engineer and is highly inspired by Dr. Abdul Kalam.
He is sure to make India proud soon.
Read more: http://www.deccanchronicle.com/150520/nation-current-affairs/article/kovai%E2%80%99s-young-scientist-shines-global-events