Meet the Two Entrepreneurs who invented KAI – A Startup Product that Revolutionized Gesture Control and Recognition.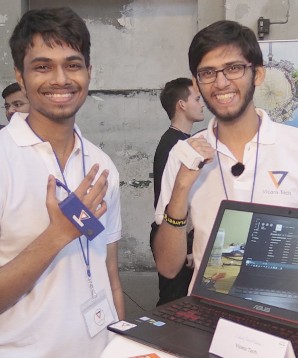 In an era that is so technologically advanced, it becomes absolutely necessary to have a clear-cut goal. Two men from VIT University shared a vision – to use technology to eliminate tasks that otherwise seemed needless. What started out as an idea that was pitched during a hackathon went on to become a full-fledged product with computer-aided technology and design that controls gestures.
The Road to Entrepreneurship
Abhishek Satish and Adarsh Warrier - engineering graduates from VIT, and co-founders of Vicara Technologies. These two men have come a long way. From their shared love for creating products fit for human augmentation, the duo have gained popular support and encouragement to carry out their dream venture.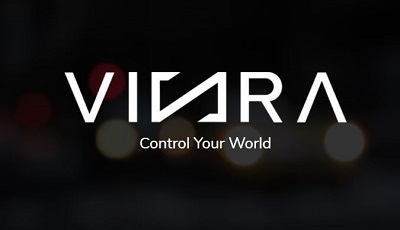 It all began at Intel's Internet of Things Roadshow in Pune, where the boys surprised a geeky crowd with their product then dubbed the UHID (Universal Human Interface Device). It looked like a flashy kitchen glove but it served a higher purpose – the circuit boards that mounted the device along with the wires provided the person who was wearing the gloves with ultimate gesture control.
With just a mere gesture of the hands, one could open and close applications, swipe through screens and images and control the lighting around it. It was a breakthrough of sorts. An extravagant expression of the mighty possibilities of modern day technology.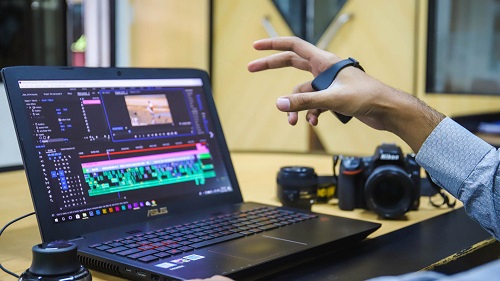 However, this was only the start. They did not win the show but they did gain recognition. Their ultimate window of opportunity opened up at 'Startup VIT' where they got the chance to pitch their product to a business crowd. The fest was a state level event organized by VIT University to promote young entrepreneurs. The duo came second with their proposition and won INR 50,000. This kick-started their career as entrepreneurs and eventually led to the start of Vicara.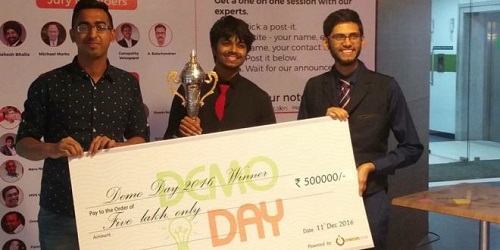 The company managed to raise a series of funds from different angel investors and used a crowd-funding approach to integrate their product into the market, achieving enough reach and recognition. Such a design and product requires an awful lot of money to become a reality and Abhishek and Adarsh were successful in receiving the right support- both financially and morally.
The Future Is Here – KAI
Introducing to the digital world, a state-of-the-art product, completely futuristic, and real - KAI – the brain child of Abhishek and Adarsh, developed by Vicara Technologies. A trendy, wearable device that fits perfectly onto the wrists, KAI comes with extraordinary features. Suitable for everyday use, the device gives complete control and freedom to the user to express, play, and interact. The device can be connected to any PC or laptop through Bluetooth and comes with pre-programmed gestures, including the likes of pinch and zoom.
Because of the easier access to raw materials and duty-free import, the device was manufactured in Singapore. The amazing device has endless applications and solves potential issues of volume control, slide change during presentations, and drawing without contact for creative professionals. These are but a few of the many activities that the device performs.
Healthcare, Gaming, Automation, Education, etc. are few of the industries that are likely to reap the benefits of this device.
Two People. Two Different Ideals. One Mission.
Abhishek and Adarsh, though, share common interests and are true techies by nature, differ a lot in their personalities. Abhishek is the tech guru, with his perfectionist approach and superior technology, he strives to remove glitches. Adarsh, on the other hand, is a total people person with a love for theatrics. He presents the technology in the most dramatic way possible.
These two followed their dream and developed something that truly gives back to the world in terms of a technological breakthrough.