Little Code Ninja is a little genius with an award-winning App - Pollinator For A Pet.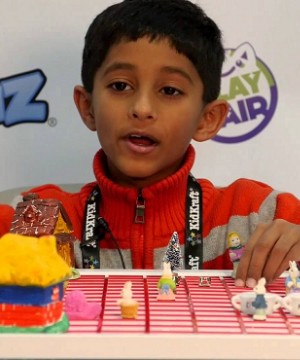 In the lower Nazareth township in Pennsylvania lives a 9-year-old genius who at a young age has helped solve problems that are bigger than him. Kedar Narayan is, one might say, too wise and insightful for a boy so young, but his strong-willed character aches to invent and help the ecosystem.
The only son of Anita – a former coder, and Kartik – a biochemist for Sanofi Pasteur, it is clear that the boy has developed a knack and interest both in the field of computers and the environment.
Why? You may ask.
Kedar who deeply cares for the environment and shows mighty interest in the livelihood that presents itself around the ecosystem is popularly known to have developed an App - Pollinator For A Pet that helps people create a pollinator-friendly lawn. The App comes inclusive of information on native plants and where one may buy them. His motive with this App is to replace the experience of every manicured lawn that exists in the country as well as the world with his concept of a well-designed garden.
Click here to Download this App and Learn how to save Pollinator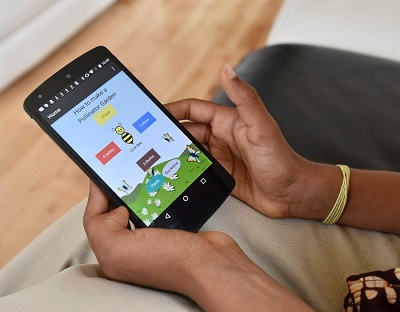 The App is for everyone to use but the main target, as according to Kedar, are kids in the current generation who aren't well-versed with the environment and its consequences. What one may not miss about this boy is the fact that he is very aware of his surroundings. He understands the workings of nature and its inter-connectivity.
To gather a deeper understanding, Kedar went to the extent of getting in touch with master gardeners in the Penn state council and sought out agents of agriculture. With such intricate information on the particulars of horticulture, Kedar's App was very well updated with latest information on a variety of plants.
Kedar entered his App in the Paradigm challenge sponsored by Project Paradigm – a private foundation with the aim to help and support innovators who wish to tackle the problems at large. Kedar won first place in his age group.
Little Code Ninja
Kedar has always proved to be older than he really is. He is also brilliant with coding. A self-taught master coder, Kedar had his mother as his teacher. At the tender age of 5, he was pushed to master the craft when he was left with no other choice and a broken game console. Encouraged by his mother, before long, he designed a 3D board game called Storibot.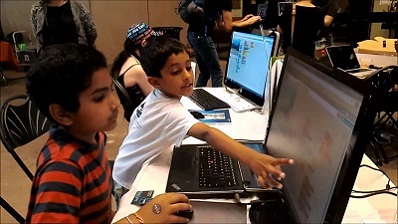 Storibot itself is a game that teaches other children to code. It is a rich learning experience sprinkled with tactile elements that allow visually impaired children to play as well.
This invention opened new doors for him. He won an award at the Chicago Toy and Game Fair which landed him his big break on the talk show hosted by the famous comedian Steve Harvey. The invention has also won him four awards in the National Invention Convention and Entrepreneurship Expo at the U.S. Patent and Trademark Office headquartered in Alexandria, Virginia.