Teen Girls INNOVATIVE SMART Waste-Bins To Help Better Waste-Management.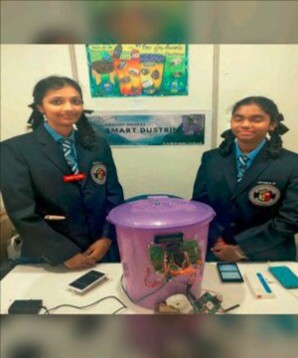 Jothika and Divya grabbed everybody's attention when they exhibited their innovative smart dustbin at a recently held exhibition. They said, they were quite disturbed seeing garbage piles across Bengaluru city, overflowing dustbins and the stench it emanated. The waste management if at all exists is deteriorating by the day.
The need of the hour was to find some solution. Always been on the experimenting mode, loved science, the duo got down to doing their job. Today's technology is all about sensors and communication and this is exactly what these kids from St Mathew's Public School did.
Smart Dustbins
They started working on the concept on alerts through automatic sensor mechanism. The concept of alerting when the dustbin is empty, when its full and then sending a message. The first sensor on the Lid indicated with a green light was a go-ahead sign for a person to dump the garbage. The second sensor indicated a red blinker telling one that the dustbin is full and its time to dispose. A signal or communication is sent to the authorities to this effect via a SIM card.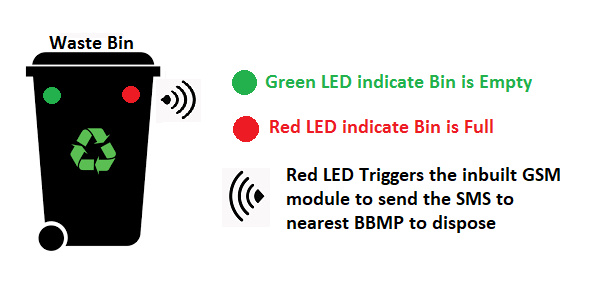 Caution while throwing the garbage.
These girls have also taken a step further and used a proximity sensor for a range of 1 to 2 meters. The minute a person decides to throw the garbage outside the bins, the sensor identifies and sends an alarm.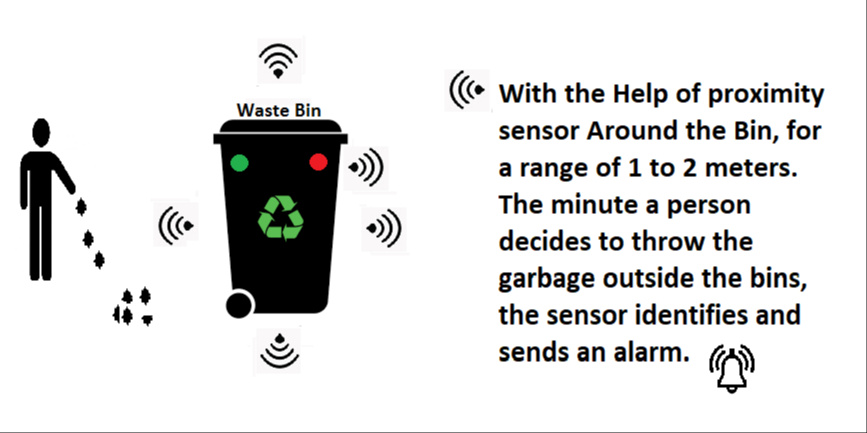 Wish and Hope.
Bookofachievers.com hopes that the civic authorities take notice of this concept and the proto-type and starts piloting the same and probably this could be an answer to the prayers of the citizens for a clean city.
We congratulate these youngsters for making a start and wish their solution will soon be a reality.