Table Tennis Finds Its Glory in the 22-year-old Sport Star.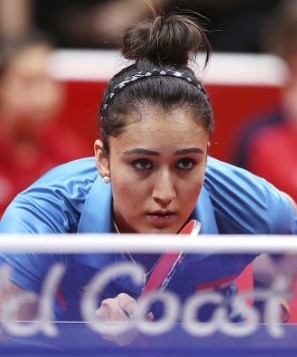 Table Tennis is rather an odd sport. It isn't as dignified as tennis, neither as spectacular as cricket or football. India doesn't glorify this sport as compared to cricket or even badminton. Which is why Manika Batra is a force to reckon with.
She may very well be the sole reason for our country to take the sport of Table Tennis seriously. Manika's aim in playing TT is for it to attain popularity through her game and through her visibility and she wishes for the sport to reach a star status similar to the likes of boxing and badminton, carried forward by top-notch players like Mary Kom and Saina Nehwal.
Commonwealth Success
Manika Batra at the mere age of 22 is doing great wonders. With the tricolor of the Indian flag painted on her fingernails, she brought honor and pride to our country. She participated in four events at the 2018 Commonwealth Games that were held at Gold Coast and claimed a striking victory against respected and professional players in all four events.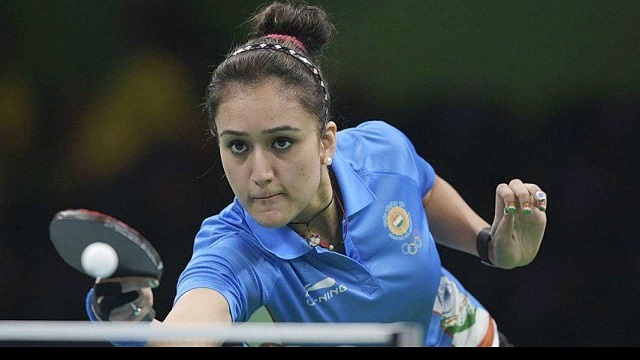 She didn't walk out of the stadium empty-handed. She won two gold medals both at Women's Singles and Women's Team Event. She also won a silver in the Women's Doubles event and a bronze in the Mixed Doubles event.
What makes this victory taste as sweet is the fact that she beat World's No. 4 TT player and triple Olympic medalist, Feng Tianwei of Singapore – twice! This plastered her skills as she proved to the world that her victory was achieved by no mere fluke but a strategic effort indeed.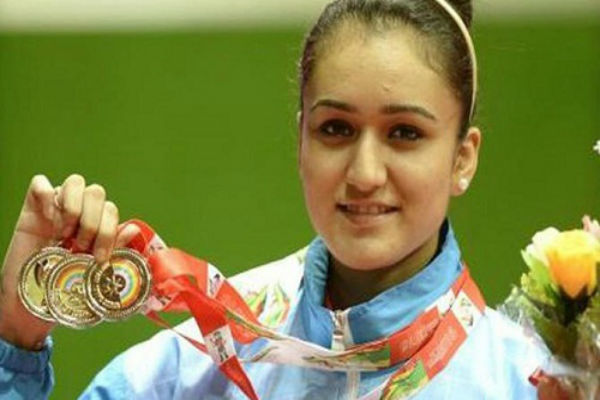 India's Very Own Paddler
Manika's strong stance and steady rise in the sport is owed to her early start in the game. She found the motivation to play from her two other siblings who also enjoy a good game of TT. She started at the age of 4. After she won the state level under-8 tournament, she discovered new found love in the game and decided to take things a level higher.
She went on to become the best player in the city and then in her state. And at the age of 15, she won a silver medal in her first-ever national level competition.
Manika skipped classes and dropped out of college altogether to concentrate on her playing. She knew what she wanted from life and nothing was going to stop her.
Like many others, Manika's journey to the top was not easy. She lost in the quarterfinals of the 2014 Glasgow Games and didn't do too well at the Rio Olympics. But all these losses contributed to her now newly attained star status. Her failures provoked her to work and practice harder and soon she took TT to a whole new level.
Batra is nothing like the ladies who play TT. She assumes the stance of a mighty tigress waiting to spring out at her prey, attacking and landing blows from the blindside.
A Dream
Batra's dream is to become famous. She wants to step out and be greeted by fans dying for her to sign autographs. She has constantly asked people to notice the beauty of the sport and is already a top-ranked female table tennis player in India and she stands 58th in the world.
Batra hopes to one day be known through table tennis. She very well has the talent for becoming an icon of the sport in India.

Read More About Her