Siddharth Mandala's invention "Electroshoe" can save women from Rapist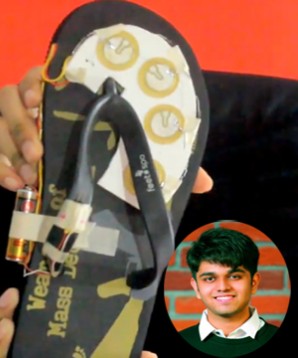 19-year-old Siddharth Mandala is no less than a superhero for women. With the help of science and technology, the young lad has invented footwear that can prevent rape. Surprised??...you read it right. In a time where women safety is a big concern in many parts of our country, this teenager from Telangana has been working hard and participating in rallies to raise the issue of rape and women safety.
The inability of the authorities to take drastic steps to prevent the issue has not stopped Siddharth from putting efforts to solve it. For this, he has come up with an invention that nobody would have thought of. He has invented a Footwear that electrocutes the attacker and can help secure women to an extent. The footwear also sends the signal to the police and family members of the victim.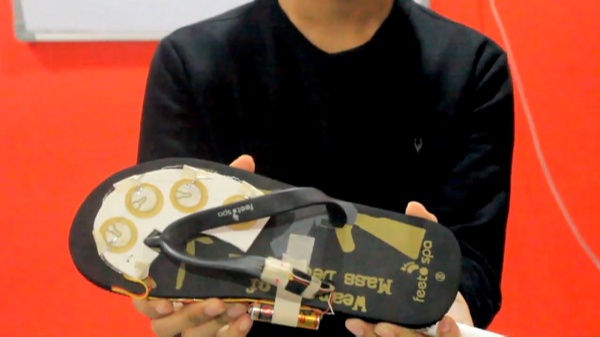 The incident that propelled Siddharth Mandala's invention
When Siddharth was 12 years old, he witnessed the most horrific incident of the country. It was the Nirbhaya incident that shook the nation and brought forward the prevalent of rampant violence against women. This made a lasting impact on the young boy's mind.
Siddharth Mandala had accompanied his mother on public demonstrations that took place after the incident. At first, he could not understand what was happening. After participating in several protests to get justice for Nirbhaya and several such incidents, he realized what was wrong. He understood that the judicial system of the country was not helpful enough. So, at the age of 15, Mandala decided to do something by himself.
It was because of this incident that Siddharth spent almost four years working on a device that could prevent rape and molestation. He named the gadget, "Electroshoe". As the name suggests, it is a shoe that passes electricity to electrocute the attacker. The footwear also sends a signal to the police and family members using GPS.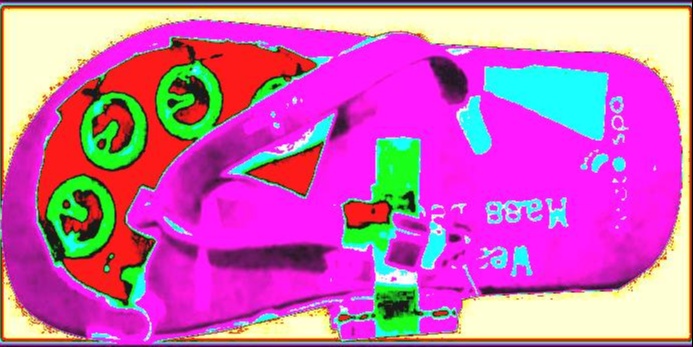 Meanwhile, the incident has awakened the activist in him. Influenced by his mother, he has set up an NGO to spread awareness about rape. His group has also made a few good deeds like filling over 30 potholes around Hyderabad with a renowned social worker. The NGO has also donated stationery items to over 500 school children for their board examinations. The NGO has soon grown from 5 to 40 volunteers and is in the likes of media houses including BBC.
Inducing power to footsteps was not an easy task
Mandala has given power to women's footsteps but the task wasn't as easy as it sounds. The process of development was an uphill task for him as he did not have a high knowledge of science and technology. He had to face a lot of difficulties while developing his invention. He suffered electrocution twice and his friend who assisted him developed a nose bleed.
After facing a lot of difficulties, Mandala decided to seek help from experts. He then managed to get in touch with a few experts over social networking sites. He even learned to program on his own. It was difficult for him to get a response from the techies over social networking sites as he used to bombard them with queries. He did not give up nor did few of the techies who learned his cause and supported him with his invention. Two years of hard work and strong determination has helped him build a working model.
A role model to youngsters
In times where most teenagers are addicted to phones and videogames, Siddharth Mandala by his works has set himself as a good role model. His inventions are not just for interest. He has obligations towards the wrongdoings of society. He pledges to work towards the betterment of society. Such awareness is much required among youngsters.
Electroshoe is just one of his inventions, he has also come up with a technology to prevent car accidents. Mandala has also filed a patent for his invention of Electroshoe. The Education Minister and Deputy CM of Telangana, Kadiyam Srihari has awarded him with a letter of appreciation. He was also approached by an American organization called "Empower & Excel" to lead their team in India. The organization had plans of expanding in India and were in the process of adopting a school in one of the villages. They needed Mandala to take responsibility of building good communication skills among students, improving their knowledge of literature, educating them about the environment and eco-system and also conducting book drives.
Mandala serves as an inspiration to many and his inventions are serving the society by trying to make life better. He says "just try to be better each day".