What is Hardik's, Co-Terminator Shield? Is it going to replace the PPE KITS?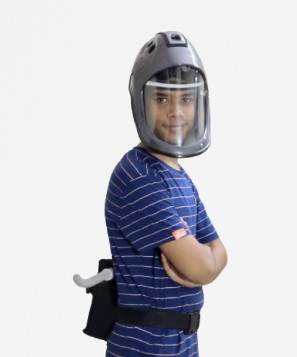 This pandemic has brought several challenges before us. While the healthcare professionals have been working hard relentlessly to save lives, every individual has been performing their duties with utmost responsibility so as not to contract and spread the virus. Be it a police officer, a sanitation worker, a teacher, an IT professional, a journalist – everyone has got their own way of dealing with the pandemic-induced challenges. While masks and sanitizers have become extended body parts to everyone, people in healthcare department have got themselves glued to PPE kits. Along with the stressful happenings in the health centre, something that really troubles the professionals is the PPE kit they are supposed to wear to keep the risk of contraction at bay. Several companies have entered the market to produce face shields and PPE kits but the problems associated with those PPE kits like excessive sweating, fogging of goggles, spectacles or face shields, suffocation, breathlessness, fatigue, headache due to prolonged use, pressure marks on the skin at one or more areas on repeated use, occasional problems like skin allergy/dermatitis caused by the synthetic material of the PPE kit, face shield impinging onto the neck during intubation, nasal pain, pain at the root of the pinna and slipperiness of shoe covers are not addressed by any of the current PPE kits in production and use. But a teenager has come up with a solution to put an end to all such issues with his unique Face shield called the "Co-Terminator Shield". Let's know more about this teenager, Hardik Kumar Dewan and his innovation.
There's No Dejection If There's Determination:
Hardik Kumar Dewan who lives in Rewari, Haryana is 16 years old and has already come into the basket of social entrepreneurs. During the lockdown, he would watch videos on YouTube about programming and coding. He later joined a coding platform and received professional guidance in the same. He then went ahead and created a messaging application similar to that of WhatsApp and launched it into the market. He first launched Beetle Softech under which he developed this App called Beetle. However, the app was unlisted from PlayStore owing to a few restrictions. But Hardik didn't lose heart. He has upskilled himself by learning programming, artificial intelligence, and robotics. One day, while he was watching a YouTube video, he came across how doctors were working relentlessly by wearing PPE kits. He observed that PPE kits are very uncomfortable and no doctor is fine with what a PPE kit gives them. Having noticed the concerns of doctors, he decided to work on a face shield that would come with a cooling system. That's where foundations were laid to the invention of a unique face shield called "The Co-terminator Shield".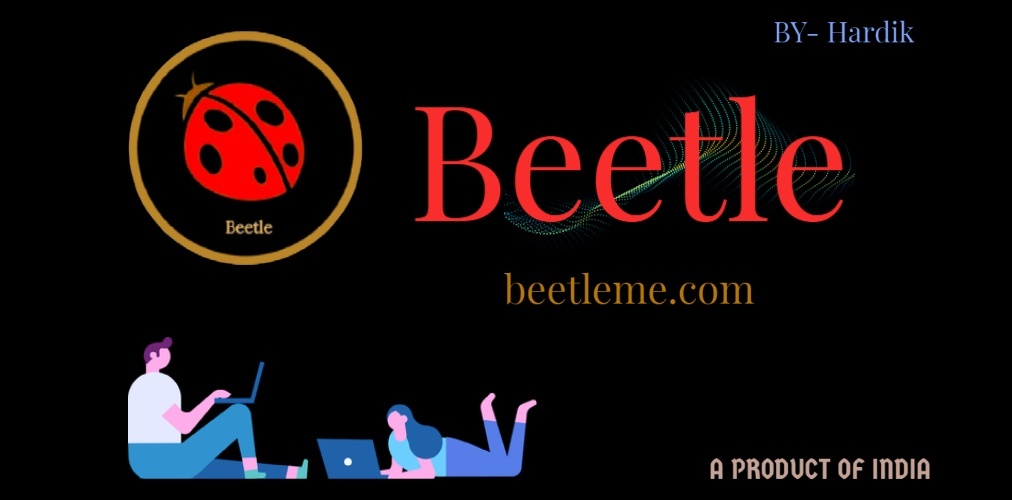 Comfortable And Cool:
Hardik's Co-terminator Shield is equipped with cooling, ionising, anti-fog, air purification and security systems for healthcare workers fighting the pandemic. Let's get into the details. This unique face shield provides comfort to the doctors who suffer from intense sweating by providing a compact air cooling and purification system that maintains the temperature from within eliminating all the discomforts that arise due to heat and sweat. Hardik said that he took about six months to complete the prototype. He first started with preparing the sample of the prototype, 3D printing and then went on to do a 3D sketch using certain software. After that, he prepared a fibreglass mould post which electronic parts like Bluetooth and air-cooling vents are connected to a 60ppi copper filter that supplies purified cool air to the shell. Once the prototype was ready, Hardik set on to make it more compatible for doctors, keeping in mind the weight of the face shield in specific. The face shield is expected to weigh around 350-400 grams. The visor is anti-fog and the shield is equipped with an ionizer to keep airborne viruses at bay from the wearer. The shield is also equipped with an SOS system to protect the user in case of any physical attacks. Hardik, who started this all alone, is now working with a team to develop the product and is preparing for the market launch in December 2021. Talking about the further proceedings, Hardik said, "We are looking to raise funds to further scale up the product and ensure its availability at lower costs".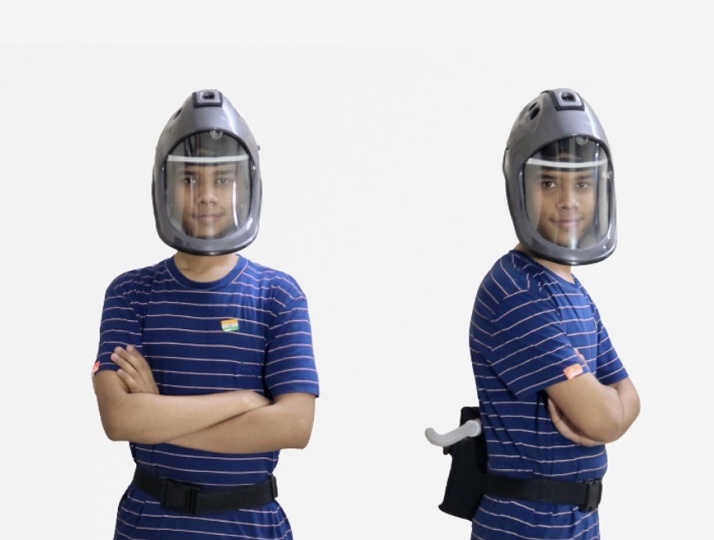 This determined teenager aims to see a self-reliant India in the technology space. He is also currently working on an App that helps schools manage their ecosystem and also on a software that helps teachers create their own coaching centre. With great ideas in his pocket and with passion filled in his nerves, Hardik is surely going to achieve everything he is working on – after all, he is a go-getter!

Know More About Beetle Softech

Follw His Work