IIT, Bombay alumnus is the new Twitter CEO who is ready to take up the new role.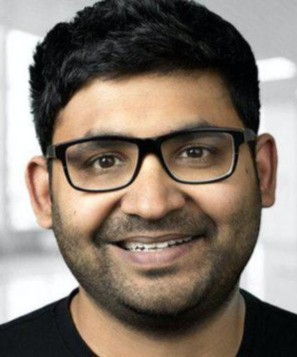 Indian-Americans are carrying themselves with magnificence at the top-most position in several global tech giants. Google's Sundar Pichai, Microsoft's Satya Nadella, IBM's Arvind Krishna, and Adobe's Shantanu Narayen have made their way to the apex of global tech companies. Now it's the turn of another Indian-American but of comparatively less recognition, to secure the highest ranking position at the similar global tech major, the Twitter. He is an alumnus of IIT, Bombay and is now all in the news for various reasons. Life need not be the same for every body and one's journey need not resemble the other's. But when we look at the story of the newly appointed CEO of Twitter, Parag Agrawal, we understand how true it is that one can work in silence and let his success shout! True that! The world doesn't know who Parag is until his name appeared on the screen as the new CEO, replacing Jack Dorsey. But today, the whole world is talking about him.
A Strong Educational Foundation:
Parag Agrawal was born in 1984 in Mumbai, Maharashtra, India. His father worked as a senior official in the Indian Department of Atomic Energy while his mother is a retired school teacher. Parag went to the Atomic Energy Central School No.4. Ever since childhood Parag has been an active kid with rational thoughts and has excelled in academics consistently. He won a gold medal at the 2001 International Physics Olympiad held in Turkey. He graduated in Computer Science and Engineering from the Indian Institute of Technology, Bombay in 2005 and went to the United States to obtain a Ph.D in Computer Science from Stanford University. His wife is Vineeta Agrawal is a BS from Stanford University and pursued MD and PhD from Harvard Medical School. She is a general partner at the leading venture capital firm Andreessen Horowitz where she leads "investments in biology companies, including therapeutics, diagnostics, and digital health".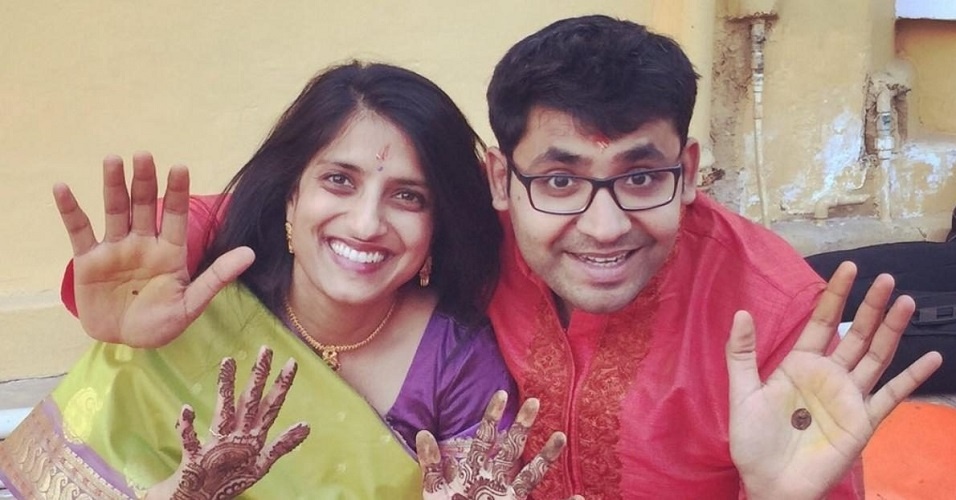 The Beginnings And The Rise:
Parag started his career by executing leadership positions at Microsoft Research, AT&T labs and Yahoo! Research. In October 2011, he joined Twitter as a Software Engineer. In October 2017, he was appointed as the Chief Technology Officer to replace the then CTO, Adam Massinger. During his tenure, Parag was best known for his application of AI in effectively executing Twitter's technical strategy and overseeing machine learning across the consumer, revenue, and science teams. In December 2019, Agrawal was made the in charge of Project Bluesky, an independent team of open source architects, engineers and designers to develop an open and decentralized standard for social media that would help control abusive and misleading information on its platform. On 29th November 2021, Jack Dorsey announced his resignation to Twitter and introduced Parag Agrawal as the new CEO. "Parag has been behind every critical decision that helped turn this company around. He's curious, probing, rational, creative, demanding, self-aware, and humble. He leads with heart and soul, and is someone I learn from daily. My trust in him as our CEO is bone deep," Jack Dorsey said.
A Lot To Shoulder:
The 37-year-old is probably the youngest person to have taken a lead like this till date, according to a report. The new Chief has taken charge at a time amidst Twitter's political fracas is at its peak. This new CEO must achieve the company's goals to step up the user growth/base, double the revenue and to accelerate the product execution. For years, though it has been making good in areas that expand the business like live audio and subscriptions, Twitter has been seeing a downward curve in rolling out new products and features. Now Parag Agrawal, who seems to be conforming to the strategies that Twitter introduced to enhance its productivity, is making his way to change the face of the tech giant in the global market. "We have recently updated our strategy to achieve our objectives. But the challenge before us is how to implement it and drive results so that Twitter can be the best for our consumers, shareholders and all of you. The world is watching us right now but more than ever. Many people will have different perspectives and views because they care about Twitter and our future and it shows that the work we do matters. Come on, show the world the full potential of Twitter!", Parag wrote.
The path before this new CEO is infact thorny. The world is waiting to see what this young CEO would do to make it walkable. If Twitter's glory is doubled under this chief, everyone who thought low about Parag and his suitability as the CEO, would get an answer.

Follow His Work