Cheapest drinking water filter. A much-needed innovation.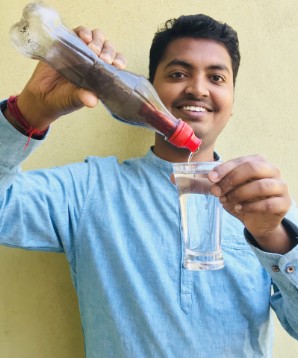 We all know that drinking clean water is one of the most basic need for all human beings. The bad news, however, is that not everyone gets to drink clean water.
Niranjan Karagi a 23-year-old mechanical engineer thought that water is not a luxury, but a need- a verybasic need. Niranjan was on a mission not only to provide clean drinking water to the masses but at an affordable cost.
After thinking of various options settled down to making a simple small Filter "NirNal" that could fit into any standard plastic bottle.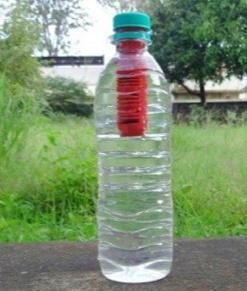 What is so Unique?
"Nirnal" Filter costs just Rs 30 if the GST is not added and it can be used for 100 times and is easily portable. NirNal removes almost 99% of the bacteria and other disease-causing water contaminants effectively. NirNal can also be used for filtering unfiltered ground or tap water within the bottle. This device has a porous housing which contains activated carbon, ultra-filtration and other filter materials which include polypropylene cotton, filter paper, colloidal silver etc. The device can be easily attached and removed from the water bottle as a unit. The portable water filter device is fluid-tightly attached to the bottleneck such that water does not pass through the bottleneck.
How does Nirnal work?
Water is filtered when pressure is generated. Squeezing the bottle forces from the bottle cavity through the filter along an axial filtering flow path, which is designed for removal of a variety of biological, organic or inorganic impurities and drinkable filtered water comes out through a spout. The device is expected to purify water upto 100 liters, after which point, the filter water will stop coming through the spout.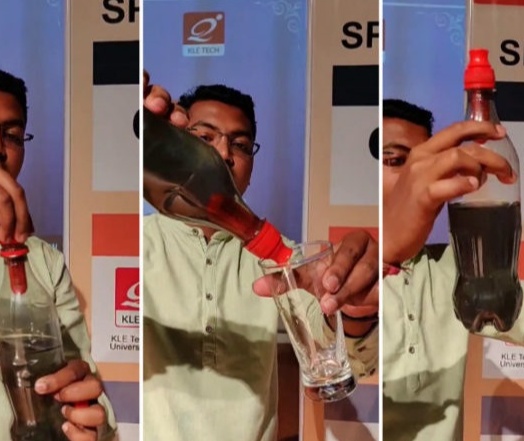 An unforgettable moment.
Niranjan on one of his football outings happened to observe school children drinking water from unsafe water outlets which made him angry and thought is there any way something can be done. This unforgettable moment haunted him all the time. That's how the clean water idea splashed.
Its never easy.
Nothing is easy and so it was for Niranjan too. He frequented the markets to first learn about water filters in general. He was shocked to see the cost of water filters and understood why many thought it was okay to drink straight from the taps.
Road to clean water.
After months of research and experiments finally, the Filter was ready. With so much pride showed it to his professors at Angadi Institute of Technology in Belagavi, but they did'nt think much about it and felt the project was too small.
Disappointed but was strong willed. Niranjan decided to follow his heart, but was worried about the initial investment he needed to start a business to provide the filter at a very affordable price. Recognizing his work, Deshpande Foundation gave him some money. He invested Rs 12,000 and brought a small machine to prepare the tap-like filters for the bottles.
Niranjan had no clue about how to create awareness nor market his product. What works for most it worked for him too….social media.
Niranjan – A happy Man
Happy as he feels he is contributing to SWATCH India. Happier that travelers, trekkers, climbers, bikers can carry and use less plastic bottles and Happiest that he was able to innovate something simple and affordable.
For More Information

8884660444 / 8884609444

salesnirnal@gmail.com