GATE for granddad? Praiseworthy Grand idea?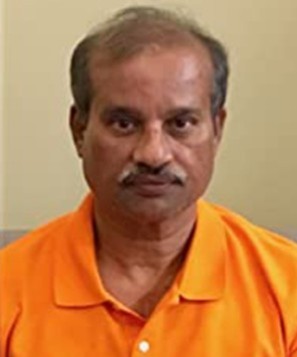 Post-retirement, what do you see most of the people doing? Relaxing with a newspaper, indulging in activities like gardening and attending religious or philosophical meets, spending time with grandchildren and enjoying their accomplishments. They often tell their success stories to their children and grandchildren. But here is the story of a grandfather who is not just showing his achievements and sharing his success stories with his grandchildren but he is setting a live example for his grandkids to watch. How? Well, coming to the point, GATE -the Graduate Aptitude Test In Engineering is the national level examination considered to be one of the toughest, attempted by the engineering graduates and those who seek admission into higher education, research or a government job. It takes multiple attempts for people to clear the exam and landing on a good score needs numerous sacrifices too. But this granddad of three appeared for GATE and cleared it successfully. He is Sankaranarayanan Sankarapandian, a 67-year-old from Chennai. Let's see his motive behind writing the exam at this age and what fuelled him to be among the 17.8% of those who cracked GATE.
The Second Time After Three Decades:
When Sankarapandian, who hails from Chennai was 33 years old, he appeared for GATE and cracked it. With the score, he went on to pursue M.Tech from the IIT, Kharagpur. He has earlier done his MSc in 1976 from AVVM Sri Pishpam College in Thanjavur. Post his education, he taught at MDT Hindu College, Tirunelveli, in the Department of Computer Science. He also moved to the US and the UAE in his later years and worked as a Software Engineer. Later, he came back to India and joined as a project manager at an automobile firm. Since 2012, he has been taking care of his grandchild being an at-home granddad. Sankarapandian always wanted to pursue research but owing to busy professional and family life, he couldn't. As his grandson grew up, Sankarapandian had got free time to take up his interest. Sankarapandian, who has taught engineering students for more than two decades, decided to give another attempt in GATE at his current age of 67.
The Same Dedication:
67-year-old granddad Sankarapandian already appeared for GATE in 1987. Now, in 2021, he appeared for the exam again with an interest to take up research in augmented reality. He recalls the pattern and compares it with the new system of exam. "At that time, the exam was in the written mode and had two papers. The result too would be declared after months. Now, the exam is a computer-based objective test. One can appear for more than one subject based on their specialisations. There is a provision to appeal if one finds the answers by organisers are not correct. The examination system has become very fast and comfortable." Sankarapandian appeared for 2 out of 27 papers and passed both of them with scores of 338 in mathematics and 482 in computer science. He stood among the 17.8% candidates to crack GATE 2021. He said that if he had failed this time, he would have given it another try. "I don't fear failure. I was not nervous as my motive to pursue research is not to get a degree or an attractive package; I want to do research to know more for the pursuit of knowledge," he said. According to a news report, when he entered the exam hall, people thought that he came to accompany a candidate. He was also guided to the waiting hall for the parents.
'No one thought I was a candidate'
"The staff at the exam centre thought that I was accompanying a student but no one thought that I am the candidate," he said. He is looking forward to pursuing research in augmented reality either from IIT-Madras or Anna University.
Future Endeavours:
Sankarapandian said that he wishes to study the theory of occlusion, which means hiding (placing) virtual objects behind real objects.
He quoted that a lot is happening in the field of augmented reality, but many questions still need answers. He also plans to take up coaching assignments. Inspired by his grit, his daughter-in-law who is an engineer herself resolved to take the exam next year.
Advice To The Aspirants:
Sankarapandian said that GATE tests the students, their understanding of the subject. "In sections where there is negative marking, students must let go of the questions they do not know", he said.
"I attempted only 35-40% of the questions in both the papers. I avoided negative marking. If you are not sure about the answer, leave it," he added.
This granddad is surely an inspiration not just to his grandkids and but also to aspirants.