Teen invents renewable energy from floor tiles and protein deficiency screening strip. Gets the deserved recognition from MIT's Lincoln Laboratory.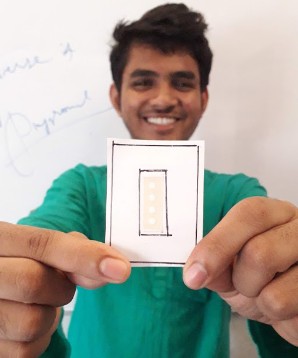 Mohammed Suhail Chinya Salimpasha the young scientist who invented a protein malnutrition detector was awarded a star in his honor by MIT's Lincoln Laboratory,
The World Health Organization (WHO) in the year 2019 indicated that malnutrition worldwide causes catastrophic consequences: 52 million children under 5 years of age suffer from excessive thinning, 17 million children suffer from severe excessive thinning and 45% of child mortality is associated with malnutrition. These alarming figures are a concern for governments, health professionals and humanity as a whole.
In India, commitment to the fight against malnutrition broke down age barriers, reaching one of today's most prodigious young people: Mohammed Suhail at the age of 17 invented a protein deficiency screening instrument using strips of paper.
Visionary and innovative
Mohammed Suhail is from Srirangapatna, Mandya district. He grew up in a home full of books of various disciplines that his parents encouraged him to read. His family regularly took him to scientific events in Srirangapatna and Mangaluru, where he became familiar with various prototypes. When his parents gave him a laptop and internet connection his scientific interest intensified.
When he was in seventh grade he created his first major innovation in the "Walking for Electricity" project. The project consisted of 40×40 cm piezoelectric tiles that generate electricity from the energy produced by people walking on the tile.
The Suhail piezoelectric tiles were installed in the historic Gumbaz of Srirangapatna, the last resting place of Tipu Sultan. The thousands of visitors that the monument attracts every day unknowingly contribute to the generation of electricity just by walking on the tiles. The energy generated is used for street lighting. The panels have a durability of up to nine years.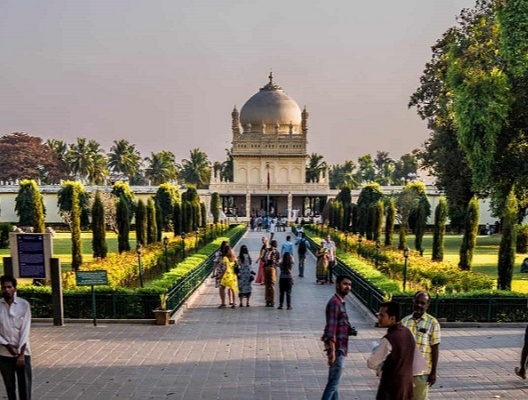 The Great Innovation
During the month of July 2017, young Mohammed Suhail found a video that changed his life. The video belongs to Dr. Manu Prakash, who is a professor and researcher in the area of bioengineering at Stanford University. Dr. Prakash invented the revolutionary paper-based microscope that has the power to detect malaria in three minutes.
Dr. Prakash's achievements inspired the young scientist Mohammed Suhail to pursue a line of research based on the development of non-invasive techniques for the early detection of disease, focusing on pre-symptomatic energy protein malnutrition (PEM).
Mohammed Suhail's concern for the diseases associated with malnutrition was born from seeing so many extremely thin and energy-deficient children; from there he dedicated himself to researching the real figures of global malnutrition finding the alarming figures of the WHO and of India in particular.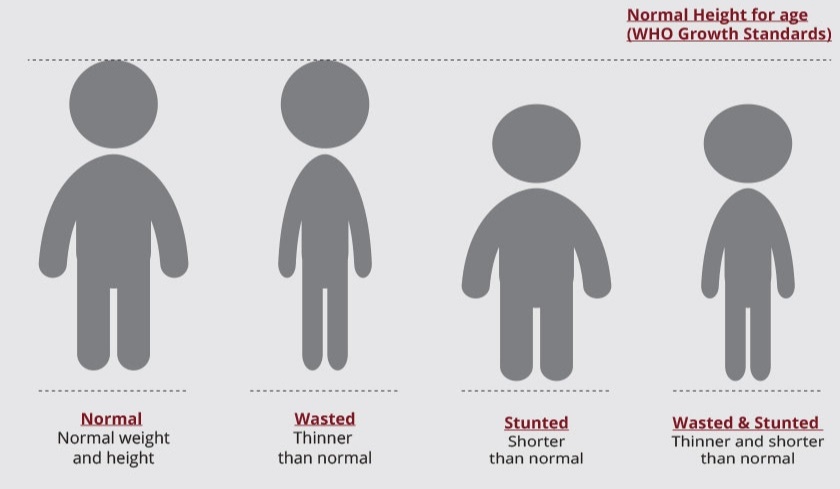 The experiment
Suhail's research showed him that levels of malnutrition differ among children who are malnourished, so the diet against malnutrition is not a recipe that can be applied to everyone indiscriminately: "The Central Government of India and the World Health Organization in developing countries are both trying to implement various strategies and plans to address this issue separately. But the government recommends the same standard diet for all children suffering from malnutrition. In some cases like these, the child may not recover quickly. The diet should vary according to their protein level," said Mohammed Suhail.
Mohammed Suhail's research focused on identifying protein markers found in saliva. From there he developed a paper strip that detects the amount of protein present, indicated by the color change the protein and malnutrition levels: "I identified this biomarker in the saliva and correlated it with the protein level in one's blood. The method costs 2 rupees and even the results take only two minutes. It is a major breakthrough in terms of cost and results in zero biomedical waste," he said. The pilot study was conducted with patients at the Yenepoya Research Center and was a success.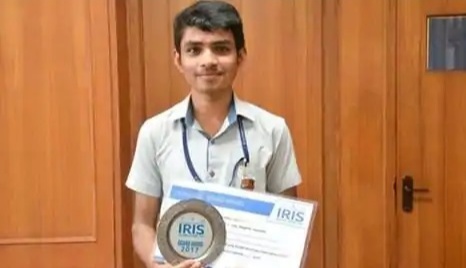 Mohammed Suhail's invention contributes to the fight against child malnutrition, and at the same time, reduces the production of medical waste, because a paper strip replaces syringes, needles, labs, cotton, alcohol and other biomedical instruments required for laboratory blood tests. In addition, this technique, due to its versatility, can reach the most remote places without having to move expensive equipment to detect pre-symptomatic energy protein malnutrition (PEM) levels. He announced that a mobile application is now available.
Mohammed Suhail is currently working on the development of a prototype that will protect card information and the identity of people who make transactions with credit cards to protect them from fraud.
The awards
The scientific achievements of Mr. Mohammed Suhail Chinya Salimpasha led him to win the prestigious Pradhan Mantri Rashtriya Bal Puraskar Award, as a scientist and researcher. Prime Minister Narendra Modi Mohammed received Suhail to offer him recognition for his innovative invention.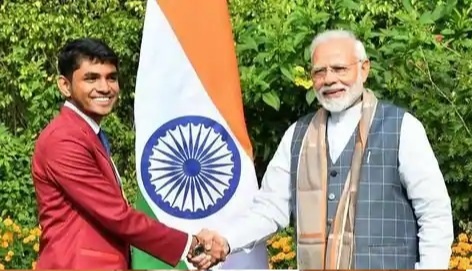 Suhail knows that science is not an individual task, so he thanked the scientists who collaborated in the project: "This breakthrough would not be possible without the support of Dr. Sindu Priya, Dr. Rekha PD, Dr. Sudhakar Prasad and Sonia Joseph from Yenepoya University, Dr. Rohan from Kanachur Institute of Medical Sciences and Dr. Srinivas Hotha from IISER, Pune," he said.
He also recognized his parents and family for the support they gave him from a very young age in his scientific awakening and in becoming a world-renowned inventor. His achievements transcend borders, and for that reason, MIT's Lincoln Laboratory, along with the International Astronomical Union, named a minor star in Suhail's honor at the Intel ISEF 2018 in Pittsburgh.