Hyderabad Engineering Students Invent Air-Conditioned Helmets with Thermal, Eye and Impact Protection.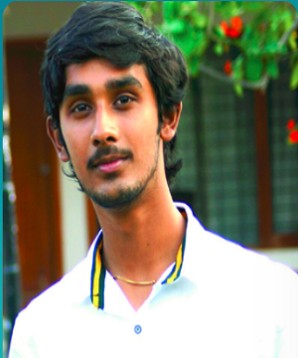 Bike Riders' woes
In the scorching heat and soaring temperatures of 45 plus, especially in Hyderabad, it was impossible for Kausthub to take a Cool ride of 30 kms each day to VNR VignanaJyothi Institute of Engineering and Technology, Bachupally (2012-2016 batch). By the time he reached college and pulled out his helmet, he was drenched with sweat and would pour a bottle of water either warm or hot on his head. To think that he had to do this for the next few years gave him nightmares. This would exhaust him so much that obviously, he was not able to concentrate on lectures.
Kya Concept Hai?
He wanted to come up with a Helmet which could keep his Head Cool and wanted to put an end to this misery but was helpless and had no choice. Anyway, that remained a great idea and a concept for a long, long time but Kausthub just couldn't put this idea to rest and continued to mull over it and put it on the back burner for the time being.
New Twist.
In his 3rd year of college in 2014-15, Kausthub found the opportunity to develop his managerial skills to complement his engineering, through Technology Entrepreneurship Programme, a flagship training programme conducted by the Telangana Academy for Skill and Knowledge (TASK) in association with the Indian School of Business (ISB, Hyderabad). This institute is unique and helps youngsters to brainstorm and think of innovative ideas and become entrepreneurs.
Kausthub's co-founders Anand Kumar and Sreekanth Kommula his college mates found tremendous synergy during an earlier participation in a Student National Competition. The Trio along with a team came up with a hybrid Electrical and a Fuel vehicle. They presented the prototype at the exhibition and won the 1st Prize in Telangana and Andhra Pradesh and were adjudged 9th place nationally. This was a huge boost to their confidence and their capabilities.

They simultaneously started exploring possible technologies to address the problem and were working on building a tiny AC that would serve their purpose
Demand or Need vs Innovation.
What are innovations and discoveries if it doesn't find a market and doesn't fetch Returns on Investments, and that's what TEP at ISB taught Kausthub. He believed everything around him was designed by people no more special than himself. He wanted to do something innovative. Knowing the pulse of peoples' needs or demands is crucial in any startup and later attract investors. What do people really need; and if one looks around there are plenty he says.
Back to Square One
After putting their heads together for weeks on end, Kausthub jokingly popped up his old idea of an Air-conditioned HELMET which could literally keep a COOL HEAD and the demand already exists, BUT catering to this huge demand would have been unmanageable.Therefore, they found the need and demand in the manufacture and other Industrial sectors, where it is mandatory for every worker or a supervisor to wear a Helmet. They did a small survey and were overwhelmed with the response. This is how they settled down to innovating AC Helmets for Industrial purposes.
COOL HELMET it was.
The Trio got their act together and the crude design of a prototype was ready. In September 2016 they had manufactured first 40 pieces for a Pilot run. In Jan 2017, they sold them to the Indian Navy, a couple of Automobile plants, a couple of construction sites and a steel plant. The feedback was very good, except for the design which had to be improved to suit the industrial needs.
After the initial success with the Pilots, they are far too excited and enthusiastic at their newly found venture "Jarsh Innovations" and working non-stop and boast about being the first to come up with air-conditioned helmets.
Next Step
Now in Feb 2018 design changes to suit the industrial environment is being done through specialists. The companies where the POCs were successful are now ready to place their next orders. The focus on adding more clients and Benchmarking on regular revenues is ongoing.
Mechanism
-The COOL Helmet is powered by a rechargeable battery.The helmet is ultra light and can provide both cooling and heating capabilities(20°C-30°C). It has Thermal, Eye and Impact protection.
There are two models.
- Model E lasts for 2 hours and can be used by supervisors and visitors.
- Model S lasts for 8 hours and can be used by workers.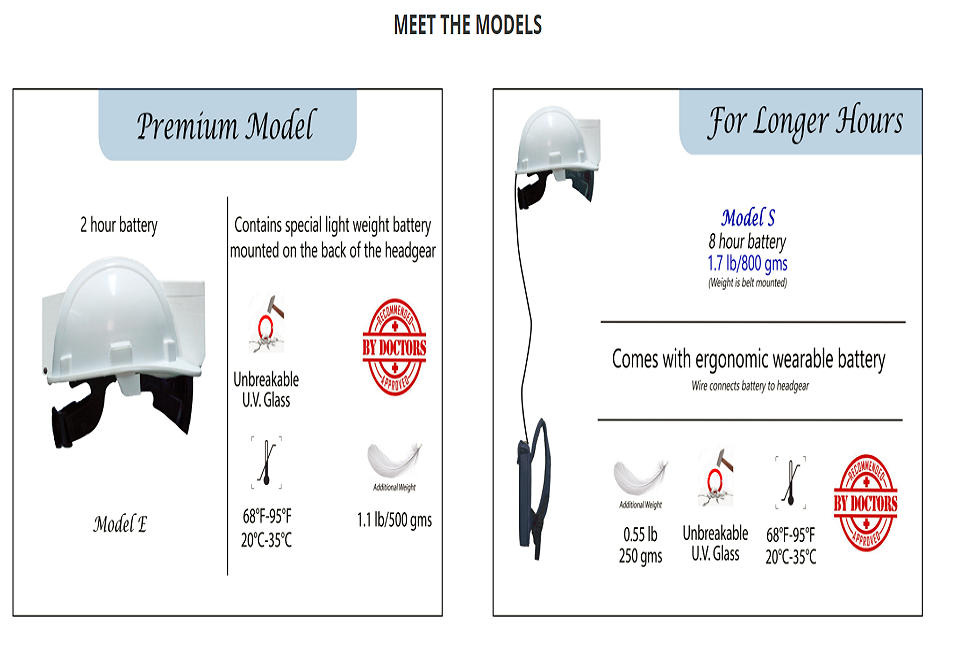 Benefits
-the workers are thrilled with the concept of a comfortable work environment.
-the companies are thrilled too as this would not only keep their employees happy but increase the productivity as well.
How Cost Effective is it?
This is the utmost question on everyone's mind and understandably so. The kind of comfort and joy it has brought to the workers, there is definitely no debate on the cost at all. They are estimating it at Rs 6000/- but it is bound to reduce in the future depending on the volumes.
Interesting Take on FUNDING.
Parents and family seem to encourage their millennial kids to think differently and extend their support and that's where the initial moola comes from. Of course, the colleges too seem gango about innovations and inspire students. This is exactly what happened to Kausthub's Alma Mater college VNR VJIET, where under the leadership of Dr D.N. Rao, he was offered a Rs 5 Lakh seed funding in the very early stages. Dr Rao continues to mentor and guide the team even now.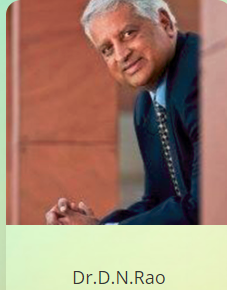 Then they also received funding from the Ministry of MSME and of course, they are using the revenues from the pilot sales.
The support of parents in actively accepting taking the riskier path of entrepreneurship while rejecting plush job offers has been instrumental in instilling confidence in them.
Riders anxious.
Kausthub has not forgotten his first fantasy dream of a COOL HELMET for Bike riders and the trio are working side by side on this. Bikers will have to wait till the end of 2018 to take their cool rides.
How Thanda Thanda Cool Cool is that !!.
Any industries looking to keep their workers happy with this new innovative COOL Helmets, drop them a mail at

info@myjarsh.com and visit their website www.myjarsh.com
Watch More about the Product :