First Female Amputee to scale up the peaks of Mount Everest.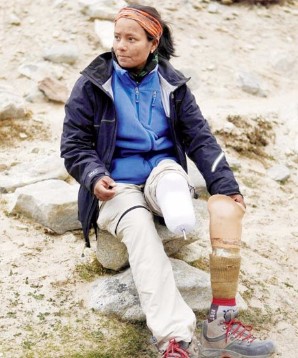 On the fateful day of 12 April 2011, Arunima was travelling by Padmavat Express to Delhi to appear for her CISF examination. Some robbers wanted to snatch her gold chain and her bag and when she resisted, they angrily pushed her out of the train. Helpless on the tracks she tried to get up and move aside, but by then another train had crushed one of her legs. The doctors tried their best to save her injured leg, but sadly had to amputate it.
National Volley Ball and a Football player's career met an abrupt end.
She knew that she would never be able to play again and that was the cruel end to her career. For the moment she just wanted to get well soon and was pretty exhausted going back and forth to the All India Institute of Medical Sciences for her treatment. The government and sports authorities compensation was not satisfactory but nevertheless was grateful for the help. She was thankful to a private delhi based office who donated a prosthetic leg.
Never Give up !
Arunima while in hospital was contemplating on what she should do next. She watched a few videos on the people who never gave up but try and do something. She was inspired by cricketer Yuraj Singh who battled with cancer and returned as a better cricketer.
She decided to take up mountaineering but then she thought in the process of attempting to climb the peaks, the risk of losing her life was greater. But nothing is achieved if one is not willing to take risks. Her brother stood by her decision and encouraged and was confident that she could do it with the prosthetic leg. She got in touch with Ms B Pal (first woman to climb the Mount Everest), who readily agreed to train her at Uttarkashi camp of the TSAF. Raising funds for a willing and a determined Arunima it was not so difficult.
The Dream Climb
Hardly two years after her unfortunate accident, on 1st of April 2013, Arunima started her dream climb to the Everest. It must have certainly been an uphill task and after 52 days, on May 21st 2013 was thrilled to plant the tri-color flag. She has created history by being the first woman amputee to reach the Everest. Arunima has already climbed more than six peaks since then, which include Kilimanjaro, Aconcagua, Kosciuszko and Elbrus to name a few. She aims to cover all the highest peaks in all the continents.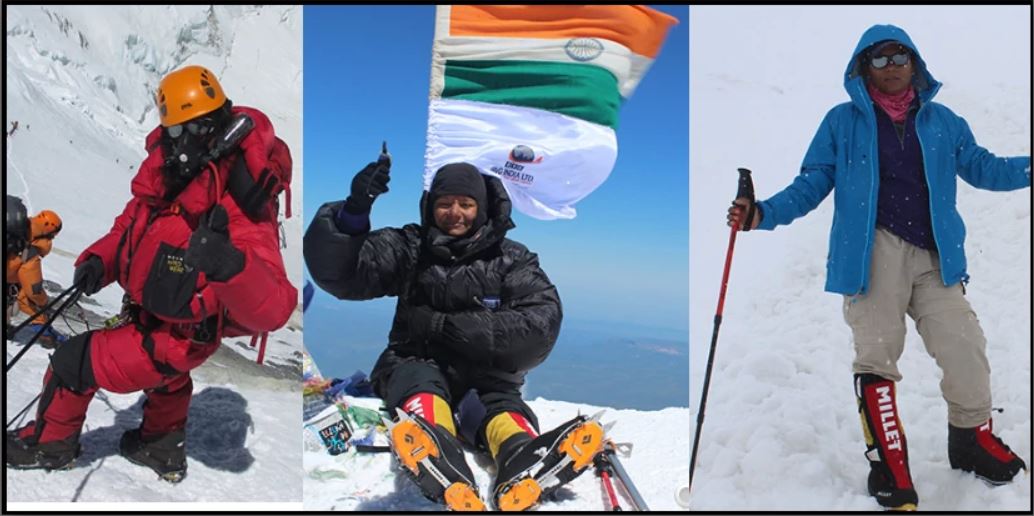 A book was always on the cards.
"Born again on the mountain", the book written by her was launched by Prime minister of India Mr Narender Modi in December 2014. Her book has had great reviews and has inspired many. Also, was the recipient of the Padma Shri in 2015.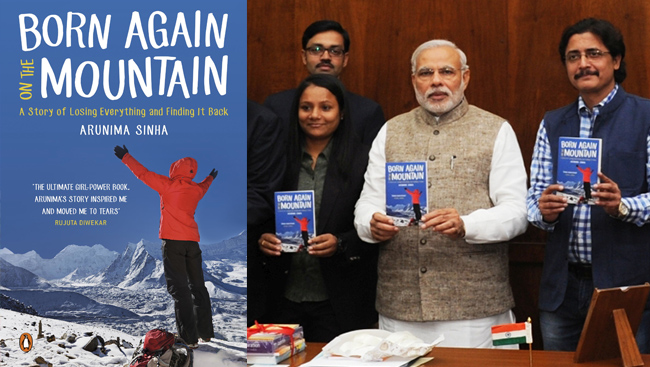 If and when she decides to retire
She has almost been to Hell and back and wants to definitely start a Sports academy for the physically challenged. These kids need a lot of moral, emotional and financial support and she wants them to be independent and strong through her training who deserve to get equal opportunities in the society
Bookofachievers.com sincerely hopes that she gets the necessary funding to start her dream project which will help other aspiring differently enabled mountaineers.