14 YO boy is the youngest to clear graduation in commerce, now wants to take up medicine.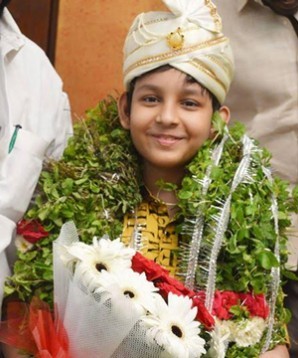 When we talk about child prodigies, we talk about the exceptional talent of a child in a specific field and look up to them for their outstanding performance in their chosen field. Their accomplishments at a very tender age awe-inspire us and all we can do is just remain jaw-dropped. One such jaw-dropping personality from Hyderabad who is setting wonders in academics is Agastya Jaiswal. This boy has many interesting aspects to his credit and without much ado, let's knows more about him.
Age Shouldn't Decelerate The Speed:
The name of St.Mary's Junior College at Yousufguda in Hyderabad echoed in the air when a Hyderabadi boy Agastya Jaiswal cleared his class XII examination with civics, economics and commerce as his subjects. You might be wondering as to what is so special about this. Lemme tell you. Agastya was just 11 years old when he cleared his class 12th with 63%. He appeared for the examination at Chaitanya Junior Kalasala at Jubilee Hills, Hyderabad. So, here we go! Agastya is the first boy in Telangana to clear this examination at the age of just 11 years. Agastya passed his 10th standard when he was just 9 years old with a GPA of 7.5. Now, Agastya hit another milestone by clearing his BA Mass Communication and Journalism 1st year examination with a SGPA of 6.11.
I have become the first boy in India to complete BA at the age of just 14 years, said Agastya.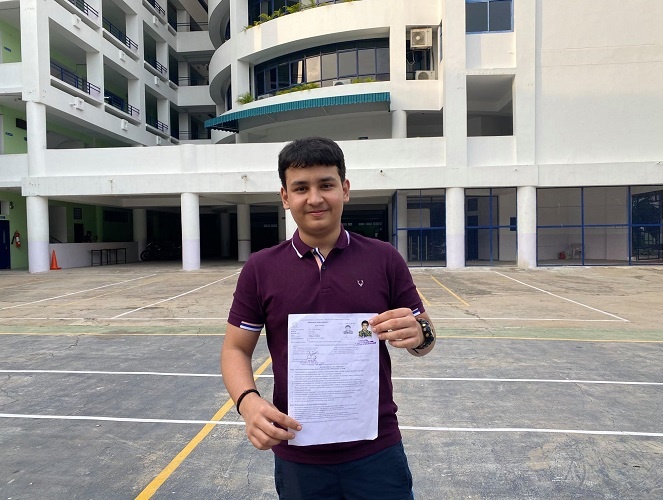 Mesmerized Everyone At The Very Age Of Two:
Agastya was just two years old when he answered close to around 300 general knowledge questions and now only when he was just 14, he became the youngest boy for having cleared the graduation examination.
Walked On The Same Path Behind His Sister But Went A Step Ahead:
Agastya is not the first child prodigy in his family. His sister, Naina Jaiswal already has taken up the post by being the youngest journalism graduate not just in India but in Asia. She set a record by completing her post-graduation in political science from Osmania University at the age of 15. She is an international table tennis player and is the youngest sportsperson to have enrolled for a PhD at 17.

Don't Mistake Him To Be A Book Worm:
You shall be absolutely mistaken if you think that this boy spends 18-19 hours a day with books and just books, mugging up chapters and digesting concepts. Agastya is a national-level table tennis player and can type a-z in just 1.72 seconds. He can write with both hands, an ambidextrous child.
"My parents are my teachers, with their support, I have been overcoming challenges proving nothing is impossible.", says Agastya with pride. This genius spends three-five hours a day in playing table tennis and he prepares for exams only during holidays. What he listens in the classroom is what he assimilates into him completely. Agastya's parents ensured that both the children were taught strong basics which have what helped them to achieve bigger.
"We do not encourage the usage of smartphones which helped both their children focus better on their studies", Agastya's parents quoted.
Future Plans - You're sure to Be Appalled:
Well! Hold your breath to what we are saying now. Agastya wants to pursue medical sciences and aspires to become a doctor. Wait. What? A commerce student and Medicine? The answer to this is ready in Agastya's pocket. The age to appear for the Medical entrance is 17. After finishing graduation at 14, he is left with three more years during which he will pursue his intermediate again with major subjects as biology, chemistry and physics. He shall meticulously train himself and sit for the medical entrance. We hope he is as clear as a crystal in his thought.
Parents Deserve It All:
His passion for studies and his success, Agastya attributes all that he has been enjoying today to his parents and teachers. Our team wishes him great success in all his future endeavours and may he become the first doctor who studied Commerce!

Follow Him