Godasu Narasimha contributes in saving Telangana's fishing community and targets to save one Lake at a time.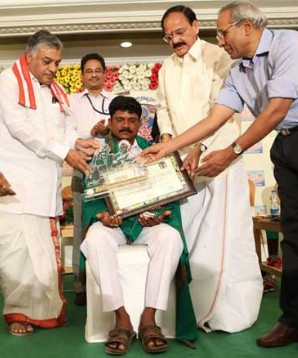 Transformation of the ecosystem by inventing hyacinth remover
A small yet significant effort is being carried out by Godasu Narasimha who is a forty-seven-year-old simple man. Belonging to the native place of Telengana and having modest education, he took charge of saving all the fishing communities in and around the region. Godasu transformed the ecosystem by inventing a hyacinth remover which saved his entire community from the financial crisis which was leading to massive losses.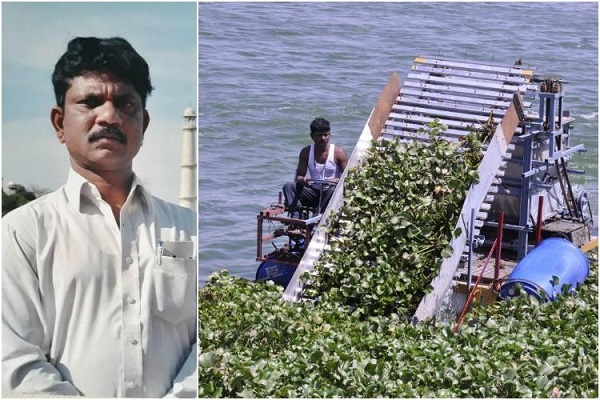 The fishermen community Muktapur village in Yadadri district were facing a lot of financial crunch because of the hyacinth which was growing on the lake surface. As a result of this, it was utilizing all the oxygen, prevented the sunlight and killed all the fishes in the lake.
Problem of unwanted weed and the solution offered
In order to clear the water, the fisherfolk community of the village had to spend over lacs of rupees every year. They also had to bring in a lot fishermen who had to slog day in and day out for removing this weed. This was a highly cumbersome process which not employed 50 people at work but also took about 3 months to clear the clutter. In order to save the community from all these hassles, Narasimha devised a hyacinth cutter in the year 2012. This was highly efficient as it was economical as well as effective in cutting the labour cost, time and man power cost.
Godasu's hardships and achievements
It wasn't that easy like how it sounds. Creating this machine was indeed an immense difficult task. While seeking funds for his idea, his community members rejected and mocked at his idea too but his strong willed determination kept him going during his paradoxical times. He had to make the tool at any cost and for this purpose he decided to take loan and borrow some money from his friends. Finally, he succeeded in his mission. He was able to remove and shell out about 1.5 lacs weed and hyacinths which grew back in past 6 months. The tool turned out to be cost effective too. He only spent Rs 8000 for two months which included labour cost and fuel cost.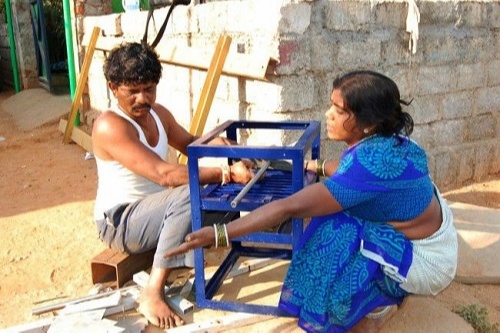 Future dreams and aspirations
He wanted to become a mechanical engineer but his financial status didn't allow him to do so during that time. Godasu was resilient and he followed his dreams with diligence and true sincerity. Even today, he buys and reads book related to engineering and programming.
Narasimha also shared that he loved exploring things and innovating things. His best trait is that he keeps updating himself and educating himself. His earnest efforts along with higher credibility have made receive many awards on innovation too. Not only this, but he has also been felicitated by Mr Pranav Mukerjee, Former President of India. Andhra Government has also appreciated and acknowledged his hard work and requested him to clear weeds of the Srisailam dam which was filled with weeds. Narasimha has become an inspiration as he continues to create customised machines incorporating latest technology like GPS. His initiative has been implemented to clean the lakes at Telengana. He is expanding his work and also working on remote-controlled weed remover. He is keen in bringing out about a positive change in the society. He is hopeful that one day his hard work will yield to better results.
To clean any water bodies Contact:

Godasu Narsimha: 9492558698 or 9492558689