Frustrated with several rejections, this NIIT visually impaired Engineer Founded his own company.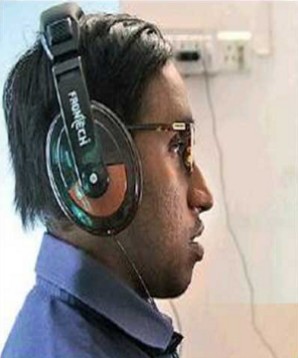 We are only as blind as we want to be
Prateek Agarwal is a man who knows his game. He developed mighty interest in the field of computers and technology when he was just a boy in school. But there is something out of the ordinary about Prateek – he is visually impaired.
For Prateek, his blindness was not as much as an obstacle as it was a miracle. Despite being blind, he had a clear-cut vision ahead of his dreams and his future. The spirit he carries is one of an individual so inspired and dedicated that not a man can break it.
Rejections over rejections
Life as we know it, is never a cakewalk and Prateek has had his fair share of complications. The Jaipur-based entrepreneur is not an entrepreneur by choice. A graduate in computer science from NIIT University in Neemarana, Prateek, like his fellow classmates appeared for job interviews. Despite having performed rather well in all rounds, when it came to the final call, he was ultimately rejected for being blind.
No one wanted to hire a blind person.
They empathized with him, also recognized his talents and said he was inspirational but they weren't interested in hiring a blind man.
Even life as a boy was not pretty easy for Prateek. Several schools denied his application but for one- St Michael's School in Jaipur which took him in. The principal of the school was personally interested in developing a system that would benefit kids like Prateek.
BLIND Entrepreneur
So when every recruiter shut their doors on Prateek's face, he decided to build his own door. He was going to turn his dream of becoming a software engineer into reality. During his final year of engineering, he registered his very own company - Daedal Technovations.
http://daedaltechnovations.com/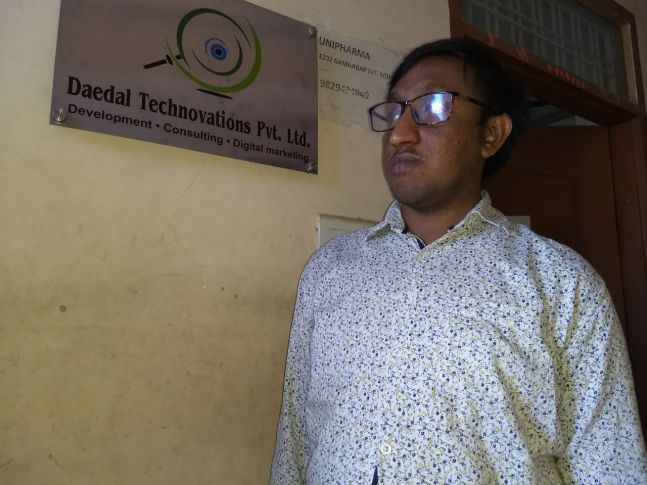 Initially, he faced a lot of complications – his clients were few and the money even more so. He spent countless hours in the soaking heat of summer, going door to door, selling his services. But no one wanted to be associated with a blind chap.
Soon he realized that if he were to be taken seriously, he must shift to the online market where there were more opportunities on a grander scale. The shift proved beneficial in every way, for now, 95% of his clients are spread out around the world. His business deals with wide-ranging services in the B2B segment, digital marketing, and social media.
He also provides training for complex technologies. Currently, he's working on technologies such as blockchain and cryptocurrencies.
Blind faith and belief
The story of Prateek is one of perseverance, confidence, and belief in oneself. It was he who was blind but it was the world around him, who despite having sight, had no vision.
With blind faith and belief, he turned his misfortunes and triumphed in a society that is ever so blind to the growth and capabilities of the disadvantaged community.