Nepal's miracle ophthalmologist restores sight of more than a lakh of people.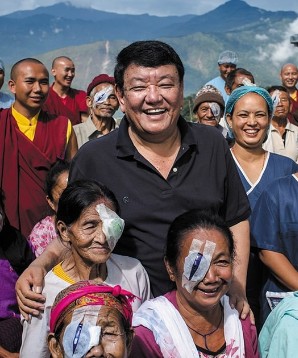 From the secluded pockets of the Himalayas to North Korea, Dr. Sanduk Ruit, an ophthalmologist from Nepal has given the gift of sight to many people. In this process, he has also empowered the most disadvantaged people to work towards a better life by providing them their eyesight.
The heartbreak that set Ruit on this path.
Dr. Sanduk Ruit was born in a remote Himalayan village. He lost his sister, Yang La to treatable tuberculosis when he was 17. "This event gave me an inner determination to study medicine," he stated.
This tragedy imbued him with the belief that each and everyone, regardless of their income, deserve quality healthcare. He then decided to direct his passion towards the treatment of cataracts, which is a condition responsible for half of all the global blindness cases. He knew that cataracts are easily treatable in developed regions, but treatment is difficult and prohibitively expensive in poorer parts of the world.
He made an attempt to provide the best surgical outcome even to the most underprivileged in the most remote parts of the world and he also made it affordable to them.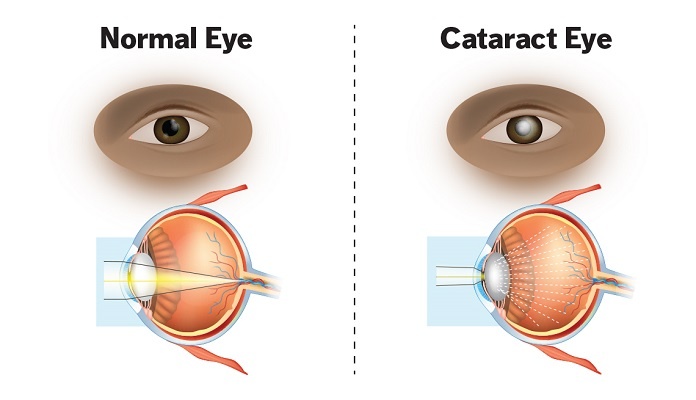 The journey towards ophthalmology
Dr Sanduk Ruit received a scholarship from the Nepalese government to King George's Medical College in Lucknow, India.
He worked in the ophthalmic unit at Bir Hospital in Kathmandu. Dr Ruit was a medical officer in a team which was headed by Ms Nicole Grasset, MD. They conducted a World Health Organization nationwide blindness survey in Nepal in 1980. Dr Ruit says that Ms Grasset was very inspirational in getting him interested in ophthalmology.
Dr Sanduk Ruit also received a WHO scholarship to complete a residency in ophthalmology in Delhi at the All India Institute of Medical Sciences.
Madan Mohan, MS, FACS, FAMS, headed the R.P. Centre for Ophthalmic Sciences, was Dr. Sanduk Ruit's surgical idol. Dr Ruit says that he loved to see the doctor's beautiful hands moving like the rhythm of music. Dr Ruit's thesis co-adviser, Prof. Hem Tiwari, nurtured Dr. Ruit's interest in microsurgery. He also allowed him to work long hours in the lab honing his skills.
Small incision cataract surgery
Dr. Ruit continued his studies in Australia. There he worked alongside with late Prof. Fred Hollows, who was both his mentor and a friend. In 1986, they made a strategy to use small-incision cataract surgery (SICS) in the developing world at the community level, through the use of the low-cost IOLs (Intraocular lens). Dr. Ruit was the first doctor from Nepal to use IOLs in cataract surgery.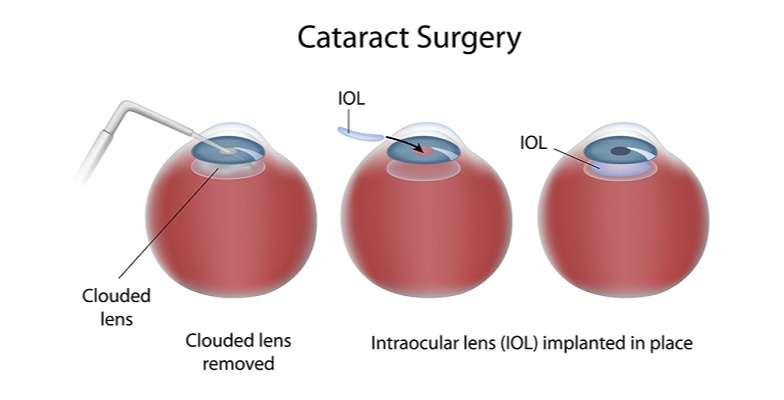 He brought these techniques back home to Nepal, where Dr Ruit met with some resistance to this new technology. He continued to develop his outreach practice by conducting various eye camps in remote regions of the country, where he performed Sutureless Microincision surgery for impoverished cataract patients.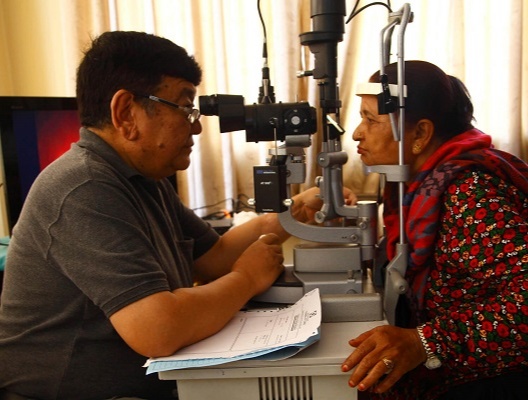 Cost-effective IOL for the less beneficial
Dr Ruit devised an international standard IOL that could be produced for much less than those manufactured in developed countries. These IOLs are now being used in more than 60 countries.
The Tilganga Institute of Ophthalmology
In 1994, Dr. Ruit found the Tilganga Institute of Ophthalmology (TIO). He is currently the medical director of TIO which serves as a model for delivering high-quality eye care for the community and for developing an effective cost recovery scheme. Dr Ruit says that this efficient model of eye care is now practiced in many parts of the world.
To know more about this extraordinary doctor visit