Innovator failed to get into IIT but is a guest lecturer at IIT. A Lab for Engineers is on cards.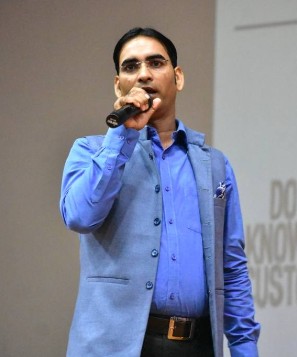 When his mother urged him to take up a job, he didn't give much attention to it. He had different plans altogether. He wanted to be a problem solver, an inventor who resorts to solving real-time issues. He wanted to be unique and from that desire, started his journey. This story is about the Founder, Director & CEO of AKP Technovision Innovation Pvt Ltd, Anand Pandey, who is also a writer, an Innovation Expert, and a Social Entrepreneur.
The Humble Beginnings:
Anand Pandey hails from Sultanpur in Uttar Pradesh. His father is a farmer and his mother is a housewife. The family had suffered severe financial constraints wherein they couldn't afford three meals a day and would often sleep on empty stomachs. However, his parents were determined to get the boy educated. As a kid, Anand was inclined not just towards school books and education, but he was also interested in knowing about the real-time application of his knowledge. He would often experiment with things around him and Anand recollects his mother saying how he would always do something with the electric bulbs and get electric shocks. The role of his parents in giving him the best of everything was priceless. Anand was the gem of a student who would follow a strict regimen in order to stand as the top scorer. He credits his parents for his academic achievements. "The reason I have always been in the top ranks is because of my interest in education and my parents' support. They would wake me up as early as 4 am and make me tea. I would study and then go to school.", he recollects. When Anand was in Grade V, they had the board exams in which he secured first place. When he had to join college, his parents borrowed money from a known person in the village. The day when his mother walked eight kilometers from his house to the bank to pay his college fees as there was no means of transport available and that sacrifice made by his mother still remains in the memory of Anand - Speaking of which, tears welled up in his eyes. After completing class XII, Anand tried and failed to get into IIT and thus got enrolled in Electronics and Communication engineering at Rajarshi Rananjay Sinh Institute Of Management & Technology. Unlike other engineering students who would spend their graduation days enjoying and chilling with friends, Anand Pandey kept himself upgrading. He learnt new subjects, kept experimenting on different things and also attended training sessions to upscale his knowledge. He also went to the Robosapiens India company in Greater Noida where he learnt the working of manual robots. He then went on to attend training at the I Square IT Pune. In 2010, towards the end of his course, he built a manual robot and also designed the model of a driverless metro train. He also stood first in his engineering practical exam. After engineering, his mother asked him to take up a job but Anand Pandey did not wish to take up one. The drive to carve his niche in the field of innovation without settling for anything less did not allow him to take up a regular job. He then set up a training centre in Lucknow in 2014 to offer training to engineering students. "It is a summer training course that runs for three months during summer vacation", he explains. What started with eight students in the first batch, now rose to 85 students. While students from Uttar Pradesh and Delhi attend his training classes, each session earns him close to Rs. 2.5lakh.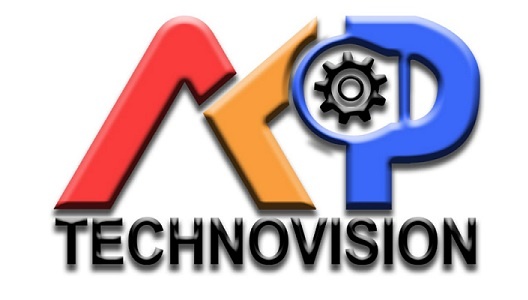 The Innovator For A Cause:
Anand Pandey's innovations are not for claps or cheers. They are absolutely useful to the community and this shows how committed he is to the advancement of society. Through his innovations, he has also been earning good amounts of money wiping out the financial instabilities he and his family have faced since childhood. However, his innovations are focused on giving the best of his knowledge. His creation received huge appreciation when he invented a bag that can be converted into a chair. With each bag chair costing Rs.850, he has sold close to 1000 bags so far. He also brought into action, the method of generating electricity from speed breakers. His blood circulator machine helps people improve their blood circulation.
The Hero Whose Innovations Helped Create Work For Many:
His training centre was closed during the lockdown but his innovative mind didn't stop working. When he visited a mithai wala and observed him make laddus, he noticed that hygiene was given least importance with sweat dripping and their hands being unclean. This made him think of inventing a low-cost laddu making the machine. He started his research and understood that there are very few such machines available in the market but they are highly expensive with each one costing more than Rs.8 lakh. He thus ventured into creating a low-cost Laddu making machine that can be afforded by sweet vendors. He made it finally and priced it at Rs.3 lakh including taxes after deducting the cost to manufacture. The machine can produce one quintal of laddus in just one hour. For this, while Anand invested Rs.4 lakh, he received a grant of Rs.10 lakh from the state government. "My workers and I were happy when we finally made a working prototype after numerous trials. We celebrated the success with a small feast," adds Anand. After manufacturing the machine in Kanpur, he launched it in his village in Sultanpur. He has so far received 20 orders for the machine from Maharashtra, Uttar Pradesh, Jaipur, Haryana and other states. Anand is further making improvements to the machine so that it can make Rotis and Puris too.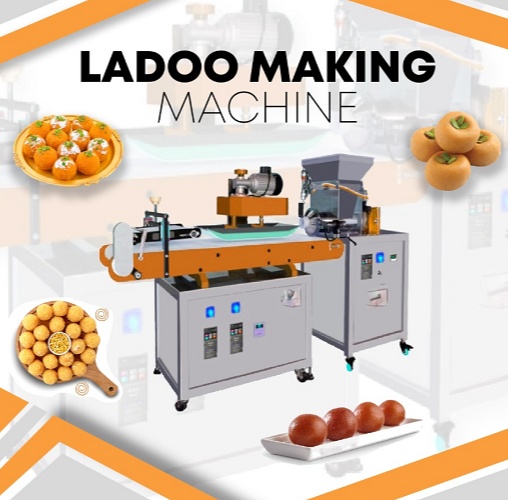 Recognition To The Man Of Excellence:
Anand Pandey made outstanding contributions to the field of innovation and for this, he was poured in with amazing recognition. He received numerous awards starting from his project for the driverless metro train model. He also bagged the Guest of Honour award from BrainFeed magazine in the field of innovation. He also received the Innovator Promotion Award from the Department of Science and Technology, Government of Uttar Pradesh in the year 2015. He also bagged the Innovation Award for inventing green energy from speed breakers in the year 2016. He was also honoured with the Innovation Award for the metro train by the then-Chief Minister Akhilesh Yadav in 2015. This innovation was covered by Doordarshan. He was invited several times by the TV network and for the guest lectures in various engineering colleges, including IITs where he receives an honorarium. "I could not get admission in IIT but now I am invited as a guest lecturer. It is because I worked hard on myself to learn and experiment with various innovations," says Anand. More than any awards and recognition, the best award, according to Anand is when he finds children and students being inspired by him and walking in his footsteps.
His Words Of Wisdom:
Anand, who is profoundly influenced by Dr Kalam says that though he failed many times, he never lost hope. He says, " I always ask my students what is common in successful people, then they often start thinking, but my thinking is that every successful person has the ability to rise after falling, this is what a successful person has in common, And this is the formula for our success". He further says that it is an innovation that keeps a country going. "The country that fails to innovate either gets destroyed or becomes a slave for others. I have failed many times in my innovations but I did not lose hope. All the engineers out there should be stubborn to do something different and better in the field of innovation instead of getting a job and living an unaccomplished life," says Anand. In the years to follow, this brainy man wants to set up a lab for engineers.

Follow His Work

Know More About His Work