Civic Crusader from Mangalore is helping everyone GO GREEN with EnviGreen Eco-Friendly Bags.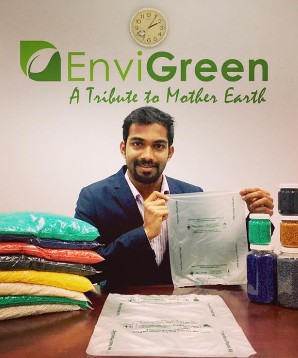 A Plastic Society
Let's face it - Plastic? Not-so-fantastic!
Plastic bags dominate the national shopping scene. But easy as it is to produce plastic, ten-folds is the difficulty to get rid of it. The polymers present in plastics take up to 500 years or longer to decompose – which is as good as forever! A discernible change on the surface of our planet, in recent times, has been the accumulation of plastic in the environment.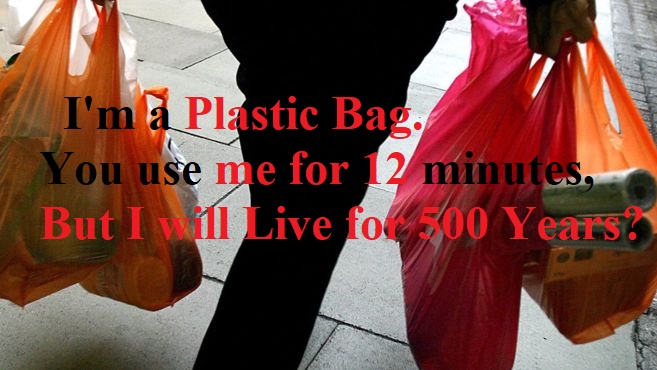 The very thought of treating plastic bags as a use-and-throw item shows just how big a harmful imprint we are leaving on the environment. Because you may think you don't need the bag anymore, and you may even add yours to a growing heap of the garbage but that plastic is going to remain there, for centuries to come, and it's going to be the very death of us all.
Enter the Era of Edible Plastic Bags
The lack of eco-friendly alternatives is posing a serious threat to the environment. Despite restricting the use of plastics, there seems to be not much of change.
Enter – Ashwath Hegde! A 25-year-old entrepreneur from Mangalore who is making the world green with his edible plastic bags! Yes, you heard that right! – Ashwath created what we can only call the future of plastic and the savior of the environment.
In 2012, when Mangalore officially banned the sale and use of plastic bags, Ashwath set out to make an innovative alternative – one that would be nature's best friend!
Thus was born, EnviGreen Biotech India Private Ltd.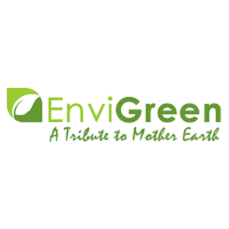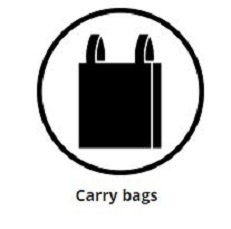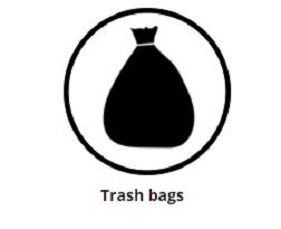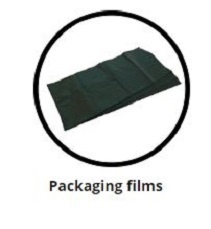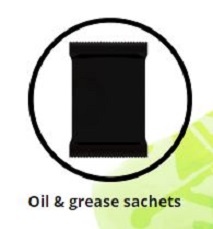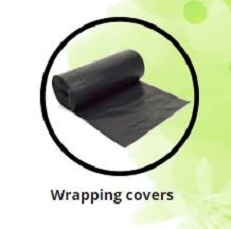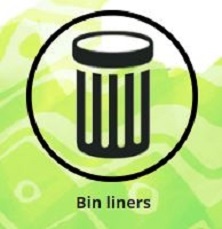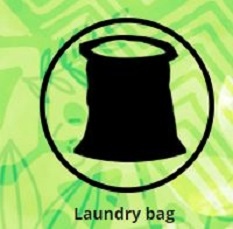 EnviGreen – 100% Organic, Bio-degradable, and Eco-friendly!
They look like plastic bags but are, in fact, far away from one. Made up of natural starch and vegetable oil derivatives, these bags decompose within 180 days after being discarded, as contrary to plastic bags. They are completely organic and they're also ingestible, meaning animals chewing on them won't be subject to any harm. This fact was proven by the man himself, when he consumed the bag after boiling it in water, to show that they are indeed edible.
These edible bags are the product of a mixture of 12 ingredients including, potato, tapioca, corn, natural starch, vegetable oil, banana, and flower oil. Absolutely no traces of any chemical can be found in its making.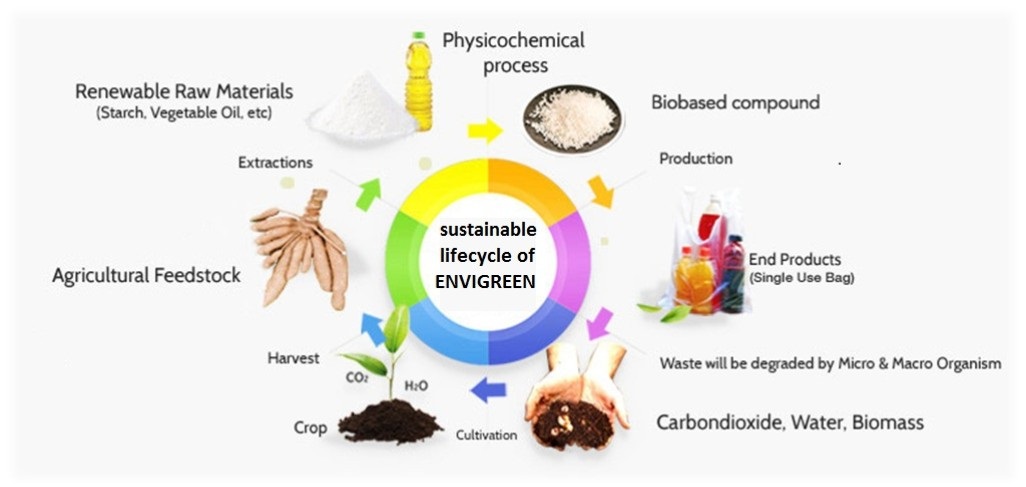 Although slightly more expensive than the average plastic bag, the EnviGreen bags are much cheaper than cloth bags. The price shouldn't really matter for in the long run, it is worth every penny.
These bags don't melt, drip, or produce toxic fumes when burnt. The Karnataka State Pollution Control Board (KSPCB) also certified the product as plastic free!
A Tribute to Mother Earth
EnviGreen is going to revolutionize plastic as we know it. It's going to kill plastic before plastic kills us all. Many scientists and environmentalists are now taking the effort to come up with amazing, eco-friendly alternatives. The best thing a common man can do in such a case is taken active participation and in their own little way, bring about a change in their daily habits, thereby taking small steps towards saving the environment.
It is time to give back to nature. It is time to breathe clean air. It is the time for EnviGreen.
To Know More Check Website: http://envigreen.in/