I want to create a Robot to colonize Mars. Child prodigy confidently professes.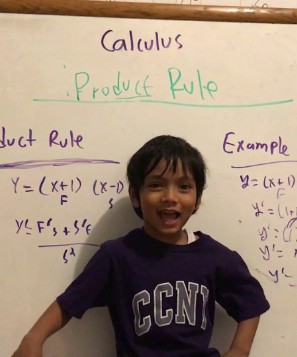 We keep hearing of success stories of people every day. They are fully loaded with the ideas of hard work, smart thinking, determination, perseverance, endurance and passion. A grown-up adult knows it all. But what should we think of a toddler who doesn't even know that such words even exist, displaying exceptional abilities? What can we say about a months' baby who starts to talk? Is it a miracle or the gift of nature? Soborno Isaac Bari, a Bengali-American lands us jaw-dropped with his phenomenal abilities.
A Child Prodigy:
Soborno Bari was born on 9th April, 2012 and he was just 6 months old when he started to talk. By the time he was 2 years old, he started to solve the equations in Math, Chemistry and Physics. His father is Rashidul Bari, a Mathematician while his mother is Shaheda Bari - both are Bangladeshi immigrants living in the United States. When his parents noticed his exceptional problem-solving abilities, they started uploading his videos on social media. This 9-year-old boy recieved his schooling from the New York School. This mastermind answered advanced-level chemistry, math, and physics problems during his interview with President Lisa Coico, the president of the City College of New York, Soborno, when he was just 4 years old..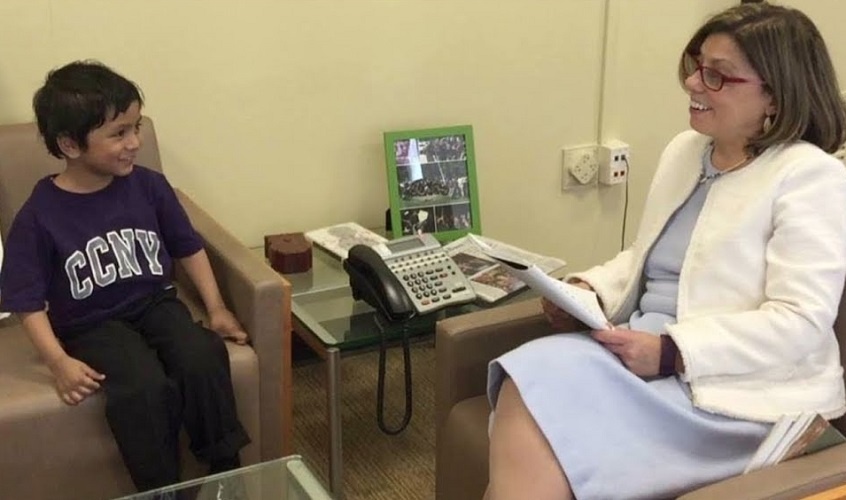 The Youngest Bengali-American Genius:
Soborno Issac Bari who is known to be the youngest professor in the world, was named among the top 100 child prodigies of the world in 2020. The boy who started to speak full sentences when he was just 6 months old, began to solve complex equations by just 2 years of age. He received recognition from the former U.S. President Barack Obama for his precocity in solving PhD level math, physics and chemistry problems post which the Harvard University also recognised him for his outstanding problem-solving abilities. The President of the City College of New York applauded him with the phrase "Einstein of our time". His father's friend called him the new "Isaac Newton". Soborno's interview and display of his skills when he was just 2.5 years old, in the reality show, Voice Of America, left the world in shock with his competence. He was interviewed for his intellectual abilities in solving conundrums in Maths, Physics and Chemistry. Soborno Isaac Bari was conferred with the Global Child Prodigy award in January 2020 for his intelligence.
An Advocate Of Love And Peace:
Along with suprisingly high IQ at a young age, Soborno is also gifted with remarkable EQ. He displayed his humanism and rationality in various talks he delivers. He penned a book titled, "The Love", the main idea behind which is to advocate peace and happiness. At a very young age, during his conversation with his mother about religion and celebrating festivals, Bari reportedly told her, "I'm a Muslim and I love my religion. However, I'm also a Hindu, a Buddhist, a Jew, a Christian. I know we love Eid, but we should also love Yom Kippur, Saraswati Puja and Christmas." The same philosophy is seen in his 70-page book that is already the best-selling one.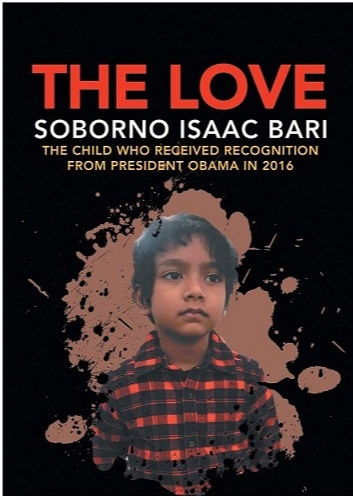 Long Way To Go:
Bark's father says that his dream is to secure admission in the Harvard by ten by giving the SAT exam. "His aim to go to college this early is so that he can acquire multiple doctorate degrees",he says. Bari also wants to explain five problems of Black-hole, string theory, dark matter, quantum computing, and making fusion a reality. He further wants to create Nazrul, the most advanced robot to colonize Mars, and aims to create a world without terrorism.

Like And Subscribe His Channel For More Updates

Know More About Him

Follow His Work