significant cancer management and other contributions gets her Janaki Ammal award.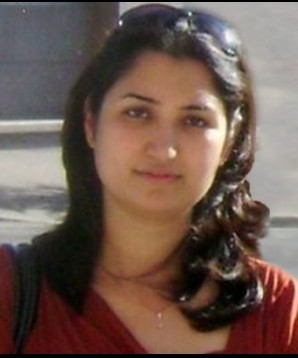 If you heard of The Janaki Ammal-National Women Bioscientist Award which is awarded under two categories - Senior and Young by the DBT, you will also know that it is given to senior and young women scientists in the country who work in biology and biotechnology areas. The young category award is given to women scientists below 45 years of age while the senior category award recognises significant lifetime contributions of scientists in their respective research fields. This award was conferred upon the Assistant Professor of IIT, Delhi, Dr. Neetu Singh. Let's look into her outstanding contribution which conferred this award upon her.
Life Dedicated To Research:
Neetu Singh who graduated with a Bachelor of Science, Chemistry in the year 1999 from the University of Mumbai obtained a Master's degree in Organic Chemistry from the same university in 2001. After her post-graduation, she went on to take up her doctoral work in chemistry with Prof. Andrew Lyon at Georgia Institute of Technology, Atlanta in 2008. There, she worked on developing synthetic routes for the design of multifunctional hydrogel nanoparticles. After finishing her PhD, she went on to pursue her postdoctoral studies at the Harvard-MIT Division of Health Sciences and Technology with Prof. Sangeeta Bhatia in Cambridge, MA. There, she focussed on developing nanomaterials for achieving and investigating RNAi therapy.
The Career Graph:
After her research in the U.S, Neetu returned to India in 2012 and started her career at the National Chemical Laboratory (NCL), Pune as faculty in the Polymer Sciences and Engineering Division. In April 2014, she joined as an Assistant Professor in the Center for Biomedical Engineering (CBME), in IIT, Delhi. She is carrying out a research program to explore systematic probing into nanomaterials biological activity and formulates "design rules" for developing biosystem for specific biomedical and technological applications.
Scientific Contributions:
Neetu Singh has made a significant contribution to developing strategies aimed at managing cancer. This study brought her the Kiran Shaw-Mazumdar International Oncology Fellowship for establishing cancer-based-research ties with MIT, the USA for the years 2012-2014. DBT, India also conferred her with the Innovative Young Biotechnologist award 2013. In 2019, she also received the Veena Arora Early Career Faculty Research Award 2019. Neetu was conferred with the prestigious Janaki Ammal-National Women Bioscientist Award 2020-21 under the 'Young category' for her research contributions towards new imperatives in developing nano-based platform technologies for healthcare applications. Neetu, the faculty at the Centre for Biomedical Engineering at IIT Delhi, was presented with a cash prize of Rs 1 lakh, a citation, gold medal and a research grant of Rs 5 lakh per annum for a period of five years. While Union Minister for Science and Technology, Earth Sciences and Health and Family Welfare, Dr Harsh Vardhan presided over the award ceremony, it was presented on the occasion of 35th Foundation Day of the Ministry of Science & Technology's Department of Biotechnology (DBT) which supports research, its applications and education in life sciences and biotechnology.
This former senior scientist at the National Chemical Laboratory has been contributing so much to the field of biology and biotechnology. May the annual research grant allocated to her bring more resources that aid her in developing ideas that benefit society. Kudos lady!

Know More About Her