BITS graduates are making it to space by designing Indian satellites to solve world problems. What problems?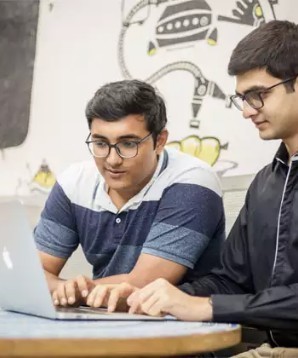 How would that be when you meet a person who shares your interests and both become passionate about"one" thing? You both start working together to get things on track, to make them happen - to realise your collective dream. This sounds interesting though but isn't possible in everyone's case. Be it the best buddies who share many things in common, sharing a common dream and working for it collectively is a rare low-hanging fruit. This story brings before you, two friends, Awais Ahmed and Kshitij Khandelwal, who shared a common dream and are relentlessly working to make it happen.
Together In A Challenging Journey:
Awais and Kshitij both were fascinated by space science and technology ever since they were children. It was the BITS, Pilani campus that got them together. They became a part of the team called "Hyperloop India" for which Awais was one of the founding members.
The Competition That Boosted Up Their Morale:
Awais and Kshitij who are a part of "Hyperloop India" in which students from various BITS campuses have come together to interact with prominent space big heads like 'SpaceX'. In the year 2017, the Hyperloop India team presented a working Hyperloop pod prototype to Elon Musk at the SpaceX headquarters in LA. The team was the only Indian and one of the two of the four 24 Asian finalist teams among 2500 that had applied globally.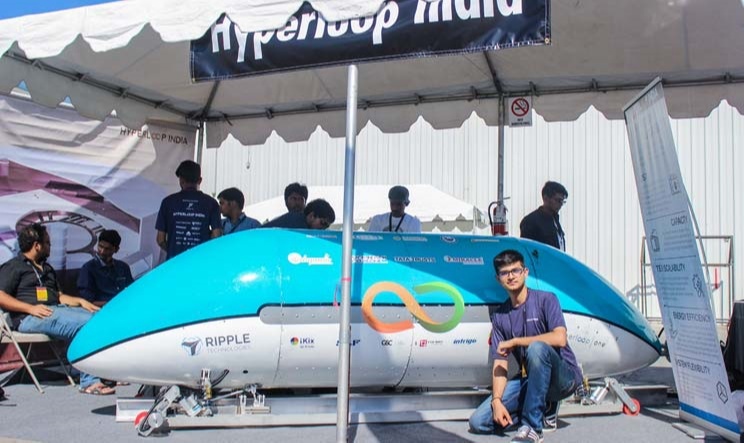 XPRIZE:
Awais and Kshitij both grew up in small towns and witnessed problems like rapidly growing population, not enough output from the available arable land, significant water stress conditions, and global warming etc that UN Sustainable Development Goals' agenda was looking to solve. After the Hyperloop India competition, these space enthusiasts entered the IBM Watson AI XPRIZE Competition.
The Problem - And The Approach:
For this competition, the genius duo from BITS wanted to create models that address concerns to tackle real-world problems. They wanted to help tackle the problems they noticed in agriculture - predict yields and track the spread of certain crop pests and diseases. Also, to address the gaps in arenas like the detection of illegal mining, prediction, and monitoring of natural disasters and forest fires, the duo started with building AI models that could take satellite imagery in terabytes and extract patterns from that data. But the problem was that the satellite imagery of the earth that was freely available for analysis in most cases was quite old. One needs regular and updated data to solve all these problems, one needed regular and up-to-date data. Also, the data that is currently available is not detailed enough. Awais and Kshitij went on to know how stubborn and realistic this problem is, on a global scale. "We reached out to scores of companies in Europe and the US that analysed satellite imagery to provide insights. With an almost unanimous response that there was indeed a lack of information-rich space imagery, and that they would be willing to pay for the data should Pixxel provide it, we realised that there was an emerging market for the new kind of satellite imagery we wanted to provide.", said Awais to release. Thus, Ahmed and Khandelwal withdrew from the competition and shifted their focus towards building satellites. Thus the birth of Pixxels happened in May 2018.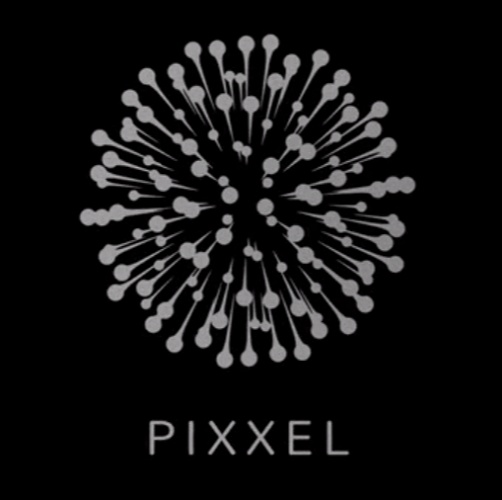 Pixxel - Truly Indian:
Pixxel is a start-up, an Indian space-technology venture that aims to put a constellation of 30 earth observation micro-satellites into a sun-synchronous orbit in the 2020s. Started in February 2019, Pixxel was Asia's only space startup to qualify for the 2019 Techstars Starburst Space Accelerator in Los Angeles.
Three-fold Plan:
For the two young entrepreneurs, the "master plan" to achieve the vision of their company falls into a three-step implementation procedure-
1. To build a constellation of advanced earth imaging nanosatellites that can provide real-time remote sensing data.
2. To develop artificial intelligence (AI)-backed technology to analyse the data collected by these satellites, and make highly accurate predictions in different sectors to find effective solutions for existing problems.
3. Use the technology it has developed to map out resources on the Moon, Mars, and the asteroid belt to contribute towards the exploration of our solar system.
Challenges:
The challenges the duo faced were no less. Ahmed convinced a company where they were working pilot to book flight tickets to the U.S. so they can take part in the pitching session organised by the BITS alumni in October 2018. Ahmed could convince the investors to show them the completed pilots and prototypes. The company could start receiving funds from February 2019, GrowX ventures, and other angel investors. The company also faced challenges in hiring the right kind of talent required to take its vision forward. Finally, Pixxels formed into a team of 40 with experienced and skilled people in multiple disciplines like artificial intelligence, engineering, management, and economics. They started manufacturing satellites from their Chennai-based manufacturing site.
In over a year, Pixxel has signed MOUs with organisations that are in need of satellite imagery around the globe. "We are already working with a couple of Indian agri-tech companies to start pilot testing of data.", Awais said. Though the launch of the first satellite was scheduled for the later part of 2020 from Russia on a Soyuz rocket, Pixxel later entered into an agreement with India's state-owned NSIL to use a PSLV rocket for launching it in early 2021.
"Ground station partnership is already in place with an Italian service provider 'Leaf Space' to beam down large amounts of data. We also have multiple downstream users of data ready to buy the imagery once it starts beaming down." told Awais.
What's the next plan:
The current plan is to fulfil the mission of building and launching a constellation of earth imaging satellites. Awais says, "Once the first satellite is done and perfected, we will develop newer satellites rapidly within the gap of 3- 6 months. By the end of 2022, Pixxel's first constellation will be complete which will keep on expanding depending on customers' needs."

Know More About Hyperloop India

Know More About Pixxel Space

Follow Kshitij Khandelwal Work

Follow Awais Ahmed Work