The young man who turned water into gold! Meet the water technician from Odisha.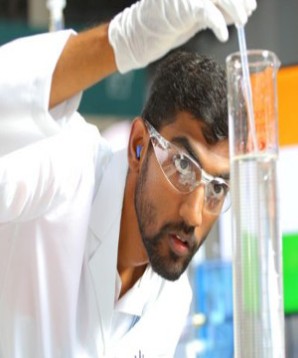 Aswatha Narayan Sanagavarapu is a young, determined B-Tech graduate hailing from Odisha. Being graduated in applied electronics from C V Raman College of Engineering in Bhubaneshwar, Aswatha has always shown interest in industrial automation. This has led him to brighten up his skills in water technology where he has ensured that safe drinking water is extracted from a waste water treatment plant. His skills and keen interest in the field has helped him pursue victory in water technology and win a gold medal for the country.
The first Indian to bring home gold at the world skills championship
Every two years, world champions at firsthand skills are recognized out of more than 1,300 international competitors. India too has been participating in the championships since 2007 where they have won silver and bronze so far among different categories. It was in its seventh year of participation in the World-skills championship that India won its first gold.
Aswatha along with 47 other contestants had participated this year at the 45th World-skills competition, which was held in Russia in August. India had participated in 44 skills winning 4 medals– one gold, one silver, and two bronze. Aswatha has made India proud with his achievement in water technology that brought gold to the country beating nine other competitors from South Africa, Vietnam, Russia, Korea, Iran, Germany, Brazil, and Belarus.
Mr Naveen Patnaik who is the current chief minister of Odisha has commended Aswatha for his excellent performance in the championship and for making Odisha proud. Subroto Bagchi, the chairman of Odisha skill development authority has also thanked Aswatha and the institutions behind the success of the championship. He also wishes for greater success in 2021 when the World-skills competition will be held in Shanghai.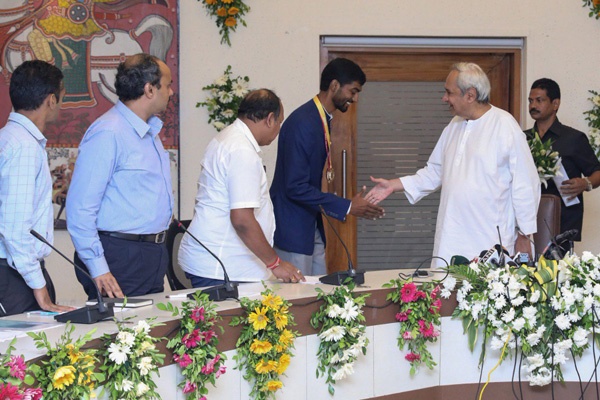 The route to success
It is not an easy task to remove contaminants from waste water, as water is easily exposed to pollutants that can kill organisms which are dependent on it. Aswatha believes that water is the most critical resource and thus preserving the quality of it is a very important task of his field and everyone who is fulfilling it.
Tough Competition
In the World-skills championship, Aswatha's role was that of a water technician. He and his team had faced a lot of challenges while doing their task in the water supply and waste water treatment. It involved collecting water samples from different resources and performing chemical and biological analysis on them. The analysis was done to remove maximum dosage of chemicals in the process of water treatment. They were also quizzed to find faults in piping, pumps, and valves and were also asked to repair the equipment wherever required. Aswatha also says that their abilities were tested in various fields of the treatment plant, where they had to assemble sensors that helped to monitor the process parameters.
They had created an automated process control system that was used to control the filtration process of the plant and also the inflow of water during the entire process. The automated system helped monitor the water supply by plotting visual graphs. Observing, identifying, reporting, controlling and maintaining the plant were some of the key responsibilities of the technical team.
Even before going to Kazan in Russia for the championship, Aswatha and the rest of the participants had to battle out a series of competitions conducted at different levels in India. It was only then that the 48 skilled performers including Aswatha were chosen to represent the country in the 2019 championship.
Aswatha who stays with his father in Bhubaneswar has just completed his B.Tech course this year with a CGPA of 8.2. This soft spoken 25-year-old has accomplished his goals by working in his college lab till late evening. His determination and interest in the field of industrial automation has driven him to success.
This young man is proud to be a water technician and hopes to resolve the much needed water treatment for the betterment of the people.