First female train driver says that women should be bold enough in order to pursue their dreams.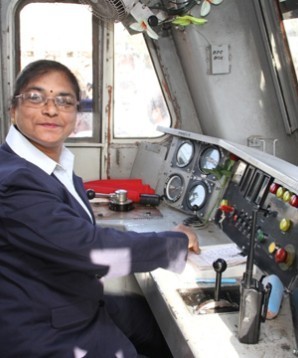 A woman's driving? Lol! Don't even talk about it. No signalling, no proper use of brakes, confused with directions, and no mirror-sense. Have you ever heard such comments? You must have, several times, I bet you. These comments fill the air even today in 2020 and so you can imagine how it would have been way back in the '80s. People mustn't have digested the fact that a woman could drive! Amidst such circumstances, a woman from Maharashtra sat in the Pilot's seat of a locomotive and became the first female loco-pilot in the Indian Railways. She is Surekha Shankar Yadav and her inspiring journey has laid the path for several women to step into the Indian Railways.
Aspired To Become A Teacher But Emerged As A Train Driver:
Surekha Shankar Yadav, born in Satara district of Maharashtra belonged to the family of farmers. Having completed her primary and secondary education from St. Paul's Convent High School, she pursued a Diploma course in Electrical Engineering from the Government Polytechnic at Karad. She wanted to secure a B.Sc degree in Mathematics and then take up B.Ed with a wish to become a teacher. However, with a job offer from the Indian Railways, she had to withdraw from pursuing higher education.
Entry Into The Indian Railways:
Once she finished her Diploma in Electrical Engineering, while Surekha was looking for a job opportunity, she came across a job notification by Indian Railways for the post of an assistant driver with Diploma as the educational qualification. She applied for the post, cracked the written test and interview with the Railway Recruitment Board, Mumbai. She was the only female who had attended the interview and joined the Central Railway division as a trainee assistant driver at the Kalyan Training School in 1986. She was trained intensively for six months post which her roles and responsibilities were to just check the engine, the signals, etc.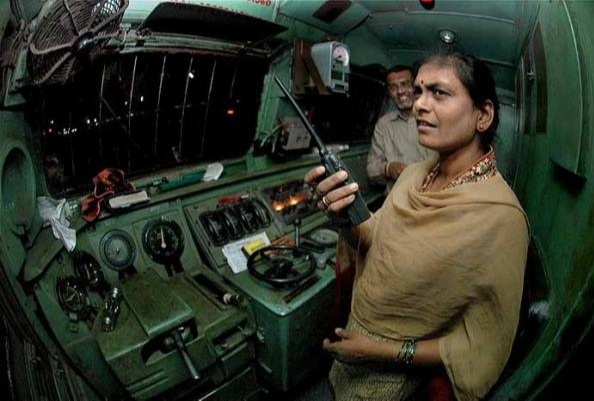 In 1989, she was posted as the regular assistant driver. In 1996, she set the engine of a goods train forward and in 1998 she became a full-fledged good train pilot. In the year 2000, when the first "Ladies Special" local train was introduced in Mumbai by the then Railway Minister Mamata Banerjee, she grabbed the chance to pilot it, thus becoming Asia's first female train driver. On 8th March 2011, she drove the Deccan Queen from Pune to CST Mumbai.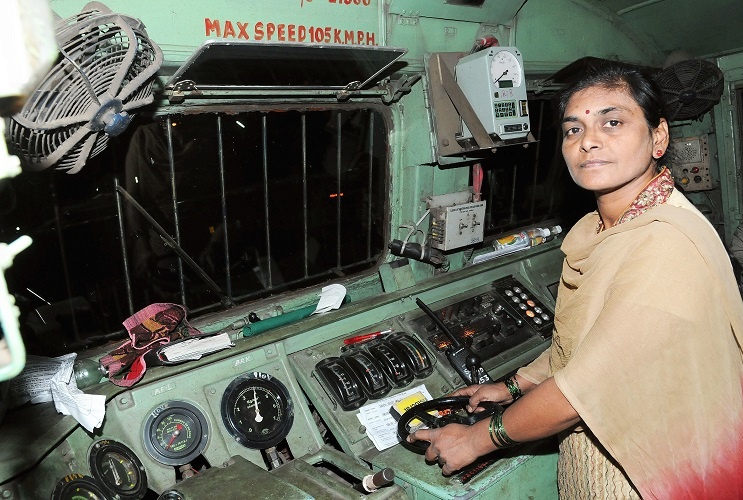 When everyone said that it's not wise to place the opportunity to pilot a train through the rough topography of the Western Ghats, Surekha said, "I have undergone the same training that most other men have. I was appointed and selected because I possess the potential. I know I can do it." With her enormous self-confidence and strong will, she undertook special training to run twin-engine passenger train. She piloted many types of trains such as local suburban trains, ghat trains with twin engines, goods and mail express trains, and shunters. She works for ten hours a day and there is not even a single bad remark about her driving in her career so far nor she has any record of train accidents.
A Woman Who Showed The Path To Many:
The woman who never drove a two-wheeler or a four-wheeler became the first female to have piloted a heavy-duty vehicle that carries around 4,500 people. She is currently delivering her duties as the Senior Instructor at the Driver's Training Centre (DTC) in Kalyan.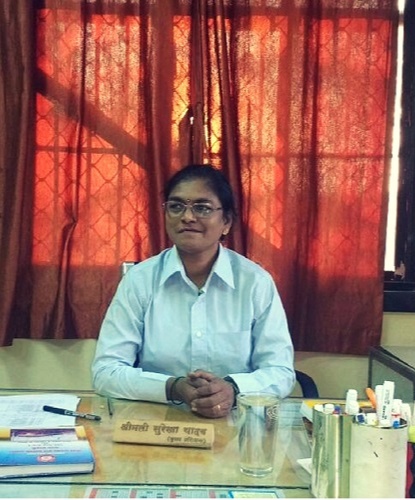 She extends her gratitude for all those who supported her in the journey all through. Her husband, Shankar Yadav, who works in the Maharashtra Police Department and her two sons who are into pursuing engineering, are her pillars of strength. Surekha became a role model for several women who grabbed courage and strength to join the Indian Railways as locomotive drivers. 50 women locomotive drivers are piloting suburban trains and local trains, and are working as shunters or assistant drivers. Surekha was featured in a TV serial "Hum Bhi Kisise Kam Nahi" in 1991 and received honour and recognition for her work.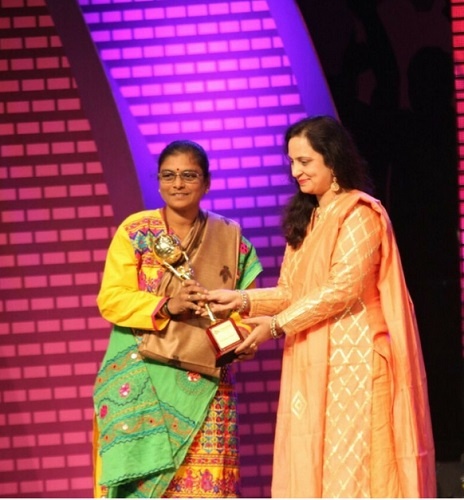 Her Words That Ring The Bells Of Self-esteem:
If you want to shine, you have to be bold. "The world doesn't let shy women shine", says Surekha. According to her, everyone is gifted with capability and knowledge. If those innate abilities are coupled with sincere efforts, then, success follows. "First, build your own internal support, what you seek from the world outside is secondary", she says. One must never quit without trying and she says that the work one does should make you, your family as well as the country happy. Whenever females took the first step to prove the world that they can excel in male-dominated jobs, there was opposition and resistance. But once when women proved the conservative opinions wrong, change was seen in every walk of history till date. The first engineer, the first doctor, the first soldier, the first pilot, and what not! Kudos to all such women who took that first step allowing the rest to courageously take up new challenges. Thanks to Surekha Yadav for laying the road to many other women into the Indian Railways.