TRASH turned into unique, elegant furniture from industrial barrels, old bicycles, tyres etc.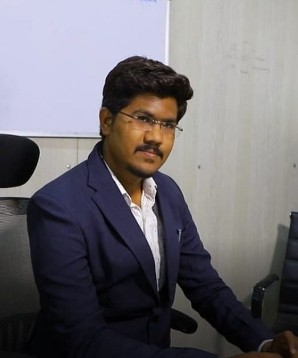 He was inclined towards nature and its conservation since childhood. However, he had to take up a 9-5 job for family. That doesn't mean he gave up on his intetest. He made sure that his after-office hours are dedicated to what he wanted to do. The result? His dedication for his passion walked him towards the pinnacle of success and he is a social entrepreneur today bagging orders from across the country along with gaining appreciation for protecting the environment. Let's meet Pradeep Jadhav and know about his work.
Education That Gave Everything To Technically Solve Things:
Pradeep Jadhav hails from Pune, Maharashtra. Ever since childhood he has been interested in nature and he always thought about the way it is being misused and spoiled. He always had the thought of conserving it and did his bit in every move. He studied CNC Programming & Operating, all trade from Goverment Industrial Training Institute. He later went on to pursue Diploma in Mechanical Engineering from SSVPS'S Bapusaheb Shivajirao College Of Engineering, Dhule. He also obtained an engineering degree later in Mechanical from the North Maharashtra University Bachelor's degreeMechanical Engineering. When he was in college, he also took part in activities like blood donation, tree plantation etc. Post his education, he worked as a Production Engineer in Bedmutha Industries Ltd. and later worked as a Maintenance Engineer at Volkswagen India for more than one year before he joined Haier Appliances India Pvt. Ltd.
The Business Idea:
Though Pradeep's heart craved to do something related to nature and its conservation, he had to stick to his office chair because of the family responsibilities he had. But he knew that if he would ever do a business, it would be in the recycling field. He used to watch online videos on recycling and once, he came across a video in which an African guy was making a chair out of a waste tyre. He then felt that this idea should be implemented in India as well and started to do a market research, read extensively about the topic and got in touch with people who can elaborate on the topic. As he gained enough knowledge, he went on to start something on his own. He established a company with the name Gigantiques Decor, created a Facebook page and promoted his post. Finally, he received his first order one good day, from a cafe. They were engineers and wanted exactly the same furniture as they saw in the video. Pradeep started working on their order, delivered it the way they exactly wanted. Customers were impressed with the decor of the cafe, thus the traffic increased. Pradeep, since then, began to receive more orders. After his business reached to a considerable level, he quit his job and dedicated his complete time to the business. He took a small shed and started his physical workplace and ever since then, there's no looking back.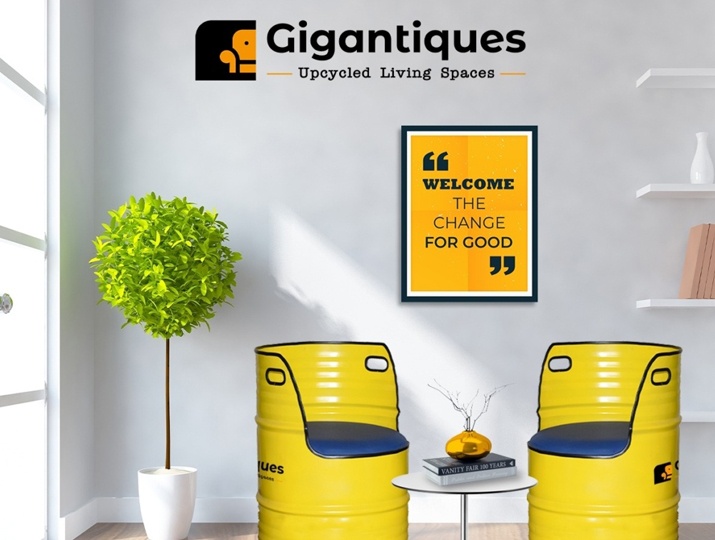 Innovative Furniture- Classy And Unique:
Pradeep explains that at Gigantiques, innovations in the form of designing unique furniture follows the cause of achieving sustainable living goals. With unique, eco-friendly and durable up-cycled furniture, Pradeep is redefining the concept of interior design. Furniture is made out of used vehicles, industrial barrels, tyres, cycle rims etc. The furniture made of such trash is not just elegant but is also sturdy and durable. From adding beauty to interiors to giving a satisfaction that one has made his contribution for nature conservation, Pradeep's Gigantiques gifts handful of positives. What started small in 2018 is now taking up various projects across Maharashtra.
What are we waiting for? Instead of buying plastic or wooden furniture, the idea of opting for upcycled furniture sounds great. Isn't it? When the furniture can be customized according to our needs, what more do we have to wait for? While people like Pradeep are striving hard to create a liveable space on this planet, let's contribute our part too in the conservation of this planet.

Follow His Work

Know More About Gigantiques Furniture

Like and Subscribe To His Channel For More Updates On Furniture