A Chess coach has just one motto-to make India, a superpower in Chess.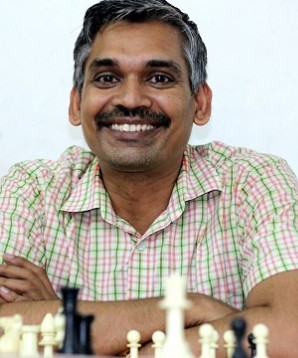 A Chennai man came to prominence with his outstanding commentary in the FIDE World Chess Championship Match 2013. This official chess commentator knocked everyone's heart with his eloquent words on the international podium. Here we are to walk through the life of G M Ramachandran Ramesh, India's best Chess coach.
"Ramesh sir has a systematic approach towards addressing the issues a student is facing. This coupled with his vast knowledge in all areas of chess and collection of instructive examples played an important role in not only addressing my weaknesses but also enriching my general chess understanding. His methods helped me in realizing my untapped potential.", says Grandmaster Ankit Rajpara who was trained under GM Ramachandran Ramesh.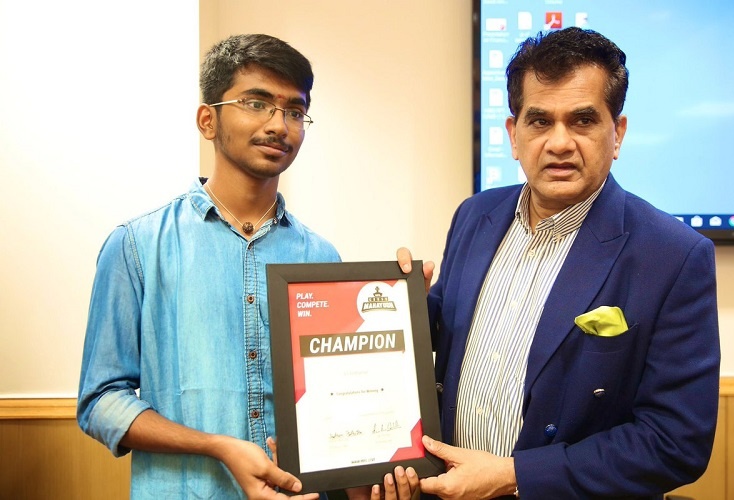 A Coach Who Teaches Not Just The Game:
Born in 1976, R.B. Ramesh, an Indian Chess Grandmaster from Chennai won the British Championship in 2002 and the Commonwealth Championship in 2007. Married to Grandmaster Aarthie Ramaswamy, he founded a Chess Academy in Chennai in 2008. Since its inception, Chess Gurukul has been producing world class chess champions. Grandmaster R.B.Ramesh has trained more than 10 GMs and produced multiple global champions in different age categories including Rameshbabu Praggnanandhaa, the youngest International Grand Master.
Psychology plays a huge role.
GM Ramesh is not just a coach who trains his chaps with the logics of the game, but is also a trainer of their amateur minds. His coaching is not just confined to the soldiers on the black and white checked-board but also focuses on tuning the nerve cells of his trainees. Special focus is centered on the psychological aspects of a player as Ramesh believes that a player's psychology strongly affects his game. A player's time management skills, pressure handling, overcoming low self-esteem, anxiety of failure, etc. are taken into account with utmost care during the course of training. Thus, he is considered as an adorable mentor who stands behind the screen and sends great players into spotlight.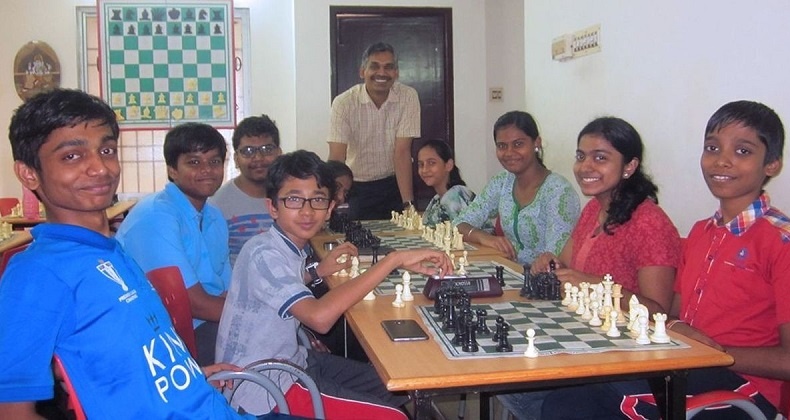 "I was struggling to complete my Final IM norm and it was quite frustrating to work so hard yet not achieving the desired results. In such times of frustration, Ramesh sir's guidance and coaching was very valuable to me. Another important quality of Ramesh sir is his ability to motivate a student. His tips on psychology kept motivating me in tough times. I was able to gain confidence and achieved my final IM Norm and completed by International Master Title.", recollects GM Swapnil Dhopade.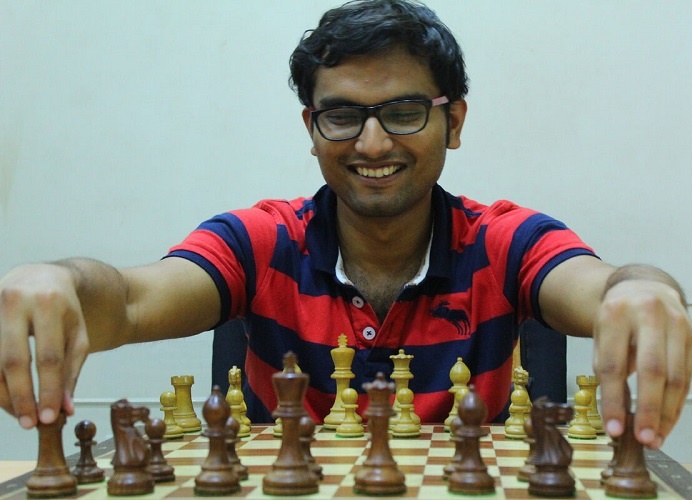 Grand Master Who Leads a very simple life.
Ramesh is more than just a great chess coach. He is loaded with wonderful qualities imbibing which one can definitely walk towards a fulfilled life. Like many wise minds, Ramesh follows the "Early to bed, early to rise" rule. Early rising keeps the mind active and an active mind races like a horse. Ramesh is a continuous learner. He attends various camps, quickly grasps tactical ideas and always allows himself to be flexible to learning and improving. A great teacher is a continuous learner. A family man is a happy man and a happy man makes a cool, sensible coach. Spending time with family, giving cheerful, refreshing time-breaks to students amidst the training sessions are the smart approaches that Ramesh follows for keeping himself and his students super active. He makes everyone around him, be it his guests, students, family or anyone who approached him for that matter, feel very special. He did extensive research on analyzing the significant years during which a player's graph goes down, the years during which he reaches the point of saturation and evaluated the reasons for the same.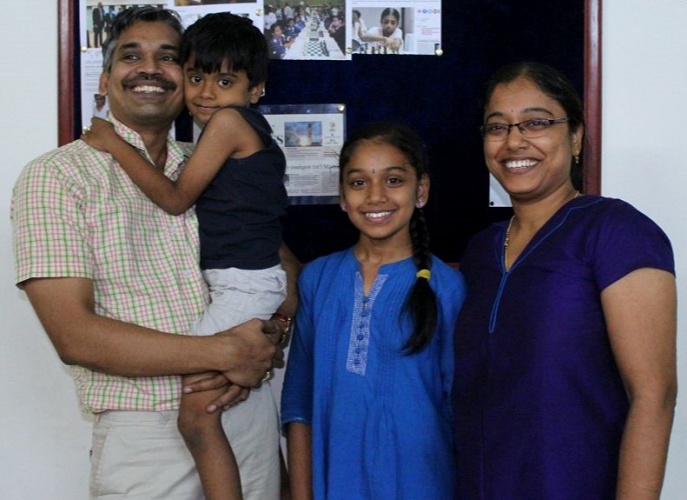 He is a selfless trainer who, at the right time, chose to take a shift from being a player to a coach. After becoming the coach, he has also offered training to students with affordable fees or sometimes even without any fee just with one motto-to make India, a superpower in chess. Many a time, when talented yet financially weak players knock on his door, Ramesh has embraced them. The world of chess very well knows that without his support, GM Aravindh Chithambaram would have never become a global champion. So, a high-spirited yet grounded man came as Guru Drona to shape the Indian Chess scenario.
India's Gift To The World Of Chess:
Grandmaster R.B. Ramesh authored an insightful book that discusses about how well a player can make use of his reasoning skills to make wise decisions at the board - "Fundamental Chess: Logical Decision Making". The book is divided into three parts :
Part I : Logical Reasoning
Part II : Practical Chess Play
Part III: Fundamentals of Chess Training.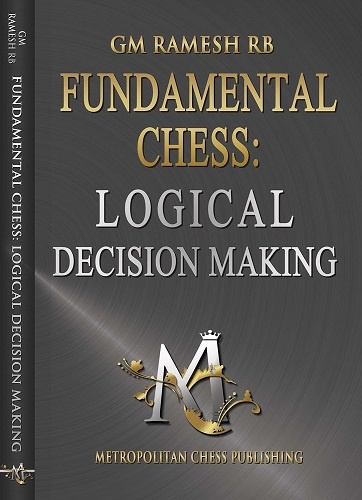 "A good chess player makes use of concrete variations and logical reasoning to make decisions at the board", he wrote in his book. In this book, he has set to wipe off a few myths that commercial yet inexperienced chess sites have created over the years. Ramesh also advises players to learn from watching top level games and while watching one should assess the upcoming move well ahead. The third part of the book deals with exceptional concepts useful for every tournament player. This part of the book comes as a boon to the players especially to those who cannot afford chess coaching. Some chapters deal with studying the openings, Tournament Preparation, The importance of results and ratings. The book is a single unit that holds in it ocean of knowledge gained in an entire life dedicated to chess.
"For me chess is not just a game, it is a journey where the final destination is not known. It is a life long love affair. It enriches us along the way with its shares of ups and downs, challenges and opportunities. Successes and failures in chess come when we least expect them. It takes us to the pinnacle of glory one day, and dumps us into the pits of gloom another. If we persist with hard work, flexibility, learning, and self-belief, it is the best journey of our life! I wish for you dear reader to have the best journey of your life, with the wisdom of this book, and with chess by your side!", Ramesh Ramachandran writes his heart out.
Russia, a chess superpower since the second world war, has definitely given special attention towards chess. They have volumes of literature written to spread the wisdom of chess but those volumes are confined to Russian language. Therefore, Ramesh's decision to pen chess literature in English is a revolutionary step that gives chess aspirants easy access to the knowledge hub.
Thanks to the best grandmaster, trainer and the wisdom-giver who is walking India towards becoming the chess a super power.

Buy The Book "Fundamental Chess: Logical Decision Making".