App Whiz Kid has 7 Apps to his credit receives recognition from Google and Byjus.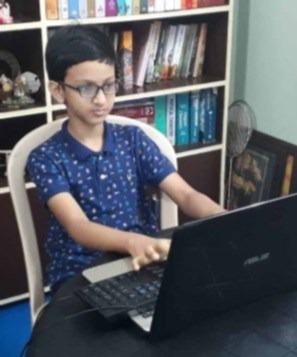 The Apps are safe and secure to download. I have added security patches and firebase security. - If you think that these words are spoken by the CEO of some software company or a developer with huge experience, then you are mistaken. These words are uttered by a 10-year-old. It's quite rare that we see children sitting seriously to code, develop and execute. An age that is spent playing games and watching movies is taken to use for coding and developing Apps by this young genius. He is Anubrata Sarker and the stories his father read to him turned him into an App developer who already has 7 approved Apps in his basket.
The Tech-savvy Child:
Anubrata Sarker belongs to a small town called Alipurduar in West Bengal. His father Kaushik Sarker is a Chemistry teacher and his mother Shanta Bhattacharjee is a Sanskrit teacher. It all started when Kaushik Sarker read the story of Bill Gates to his son. Anubrata noticed that Bill Gates started coding at a very young age and he also wanted to do it. "My father had read me a book on Bill Gates. Mr Gates had started coding from a very young age. I too wanted to do it," said Anubrata. Anubrata's father noticed the child's love for computers and encouraged him further. He taught various concepts like simple reasoning, logical reasoning, mental ability, and coding to the boy. Anubrata grasped all the concepts quickly. He was in Class 3 when his elder sister studied HTML as a part of her Class 7 course. Little Sarker used to sit next to his sister and asked various questions related to HTML. He was so curious to look at the output on computers. He requested his sister to teach him the basics and she did. Soon, the boy started to borrow books from the library and also took the help of Google and YouTube to further learn to code. He went on to do complex animations and learnt hardware too. Soon, he started developing Apps.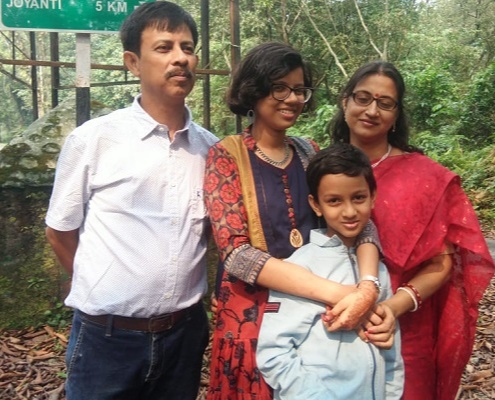 The Young App Developer:
Anubrata, the 10-year-old developed many apps at this very young age. This self-taught developer says that he thinks about the requirements of humans while he is developing an app. With reasonable brainstorming that goes before developing an app, he comes up with something that can be used by all. "When making an app, I think about what are the needs of humans across various walks in life. Then, through insight mining, I arrive at the app I want to make,", he said. The apps he developed include not only games but also those which are greatly needed by people from all walks of life. They include Meet, Legendary Runners, Pinch Hitter batsman, Ludo Ship, QR Code Scanner Brick-o-meter, Weather in Celsius, Police Alert, Covid 19 Recovery, Farmers School, Nerabyz, Signature App, Poor Management, Health App, Pedometer, Story Teller Kids, Image Recognizer Recigo, and many others. While Google has accepted six of his apps, these are available on Google Play Store and can be downloaded without any security-related risks. His prime importance was laid on security in his apps. "The apps are safe and secure to download. I have added security patches and firebase security. My apps can be downloaded from anywhere except in China. I will not allow China to download my apps nor should we download Chinese apps. They have killed our soldiers" stated Anubrata. His "Meet" app has been attracting people as through it, people can chat, send audio and video files along with using other advanced features. Talking about how well it was received, Shanta Bhattacharjee says, "Our friends, relatives and known persons are all connected through this app. Everyone is just loving it,". "Recently I have also started web or website development.", said Anubrata.
Recognition To The Genius Kid:
Anubrata was tagged as the 'wonder kid' and was honoured with Byju's Young Genius award. Delighted about this, Anubrata said that this award would help him inspire other children to take up coding and app development as well. He also came to be known as the 'App Whiz' or 'Wonder Kid of Bengal'.
Just 10 years old and this genius is already on his way to bigger achievements. With seven apps on his name, this child prodigy is surely an inspiration to all those who are just waiting for the right time to do something in life. May this boy grow smarter with age and may his innovations are directed towards the betterment of the community.