Weightlifting is no more confined only to men. Hyderabad's woman is gaining international fame.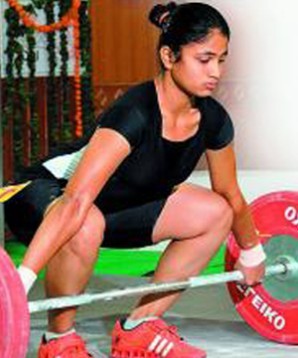 A few sports were always associated with and attributed to males. Unfortunately, even sports have genders in this world! These are the games for girls, these are for boys. Parents too, right from childhood, join their wards in sports coaching according to their gender. What if a girl chooses to lift weights and build muscular body? She is shamed and people bash her saying that 'It is not for her'. But days have been changing and girls are able to voice their opinions and interests in a firm tone. That's where things started to take turn for good. Today, we see women in most of the areas that were reserved for men until now. Every male-dominated field has got females invading the space and they have been setting their mark too. Not just entering the male zones, they are proving themselves to be equal and in fact more than men in terms of efficiency. One such girl is the icon of our story today. She is Erra Deexitha, the sensation in women's weightlifting from Telangana.
Erra Deexitha was born on 25th September, 1997 and hails from Mahabubabad district in the southern Indian state of Telangana. Her father was an employee in the State Department of Electricity and mother is a housewife. Ever since childhood she had inclination towards extra-curricular activities and was drawn towards outdoor sports. It was in 2006 and she was nine years old. She was admitted into the state's gym with the help of her uncle. At the gym, Deexitha started to lift weights. Eventually, she astonished her trainer with her exceptional weightlifting skills. She developed interest and passion for the sport and decided to take part in the championships. She trained hard day and night. Though she suffered financial instabilities, she didn't give up. The support of her parents in this regard was enormous.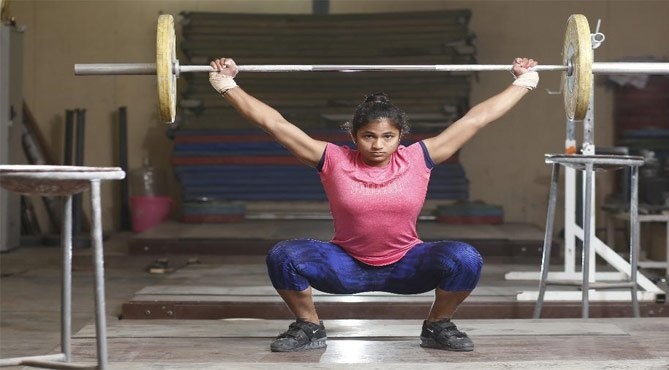 An Accomplishing Career:
Deexitha, who started her weightlifting journey in 2006, participated in various regional, national and international championships. She started competing in the 53kg weight category and then moved on to 58kg category. In 2012, she took part in the Commonwealth Youth Championships and she had won the prestigious Gold. The same year, in the IWF Youth World Championships, she finished 11th. In Commonwealth Youth Championships held in 2013, she bagged silver after finishing 2nd. In 2014 Asian Youth championship, she finished 8th in the 53kg category. She then upgraded to the 58kg category when she participated in the FISU World University Championships in 2016 and finished 12th. In the 2017 Asian Junior Championships, she bettered her performance and finished 7th under the 58kg category. She then rose to the first place in the 2017 Commonwealth Junior Championships held in Gold Coast, Australia, in the 58kg category and bagged Gold registering a total lift of 167kg (snatch 73kg + clean and jerk 94kg). The Chief Minister of Telangana Shri K. Chandrashekhar Rao announced a reward of Rs.15lakh.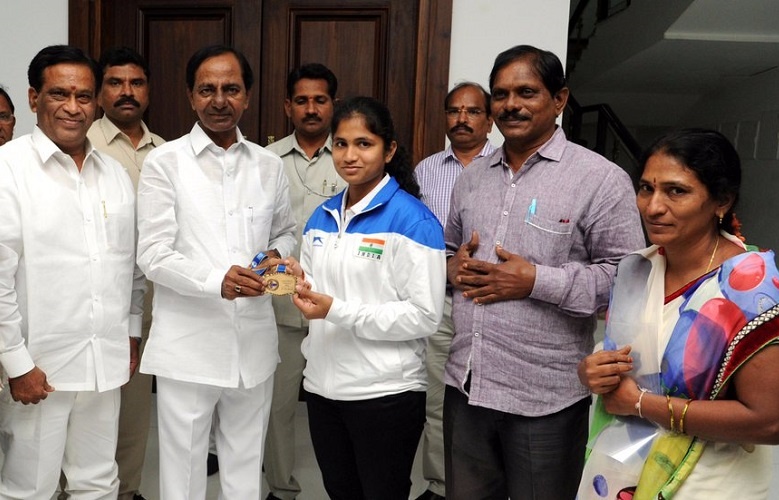 Not only that the rewards were showered on her, she also secured a job in the Indian Railways. She is the current national senior champion under the 59kg weight category. Attributing her success to her parents and coaches, she said, "My coaches SA Singh and P Manikayala Rao are very supportive and have trained me well". Deexitha lost her father in August of 2020 which was a huge loss to her and her family. She says that one has to move on and came back to practising the very next month. She said on a firm note that she would participate in the upcoming selections for the Commonwealth Games to be held in 2022.
Kudos to the mettle of this 23-year-old who, in spite of several hurdles, made sure that she has never left her passion behind. We wish her great success and may she inspire and empower more young girls to take up the so-called "not-for-girls" careers and shine brighter.