Behind Kareena Kapoor's zero size is this wellness expert. What does she have to offer?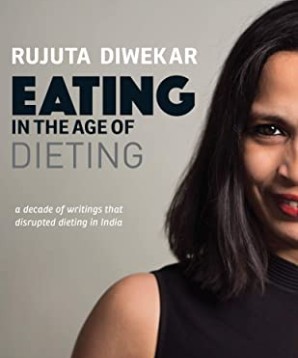 'Don't Lose Your Mind, Lose Your Weight" - You must have heard the title of this popular book and if you haven't, check it out now. The author of this book is the one who came into limelight on 30th April 2008, as the one behind Kareena Kapoor's "size zero" body for the movie Tashan. She also became the talk of the internet town when she tweeted that mangoes can be eaten by diabetics quoting that the fruits are seasonal, local and have low glycemic index. In the age where we receive an array of diet tips and exercise suggestions, this lady just says one thing - Use common sense and un-complicate the act of eating. She is the most followed personality Rujuta Diwekar, India's leading sports science and nutrition expert. The winner of Nutrition Award from Asian Institute of Gastroenterology, Rujuta is also the nation's first speaker on health and wellness.
Lifestyle Adopted Since Childhood:
Rujuta Diwekar was born in a middle-class family in Maharashtra. She was born into a family that practiced yoga as a way of life and that has a profound influence on her. Post her graduation, when she came to know that the Mumbai University started a post-graduation program called 'Sports science and Nutrition' in collaboration with IIT, Mumbai, her wish to pursue her passion got wings and she enrolled herself in the same. Furthermore, she decided to enhance her understanding of Yoga and thus studied Yoga and Vedanta along with Ayurved from Sivananda Yog Vedanta Forest Academy. Thus, Rujuta applies her knowledge of nutrition and exercise to the Indian lifestyle making her practice authentic, sensible and practically possible. Ever since childhood, she has inculcated the principle of 'continuous learning' in her life and abides by the same. "Learning is never ending", she says. Apart from her education, she also pursued Sports dietitians course from Australian Institute of Sports, Canberra in 2010 and in 2015, from the University of Potsdam, Germany, she has taken up a course called Future of Foods. Rujuta Diwekar has thus started her career as a nutrition expert.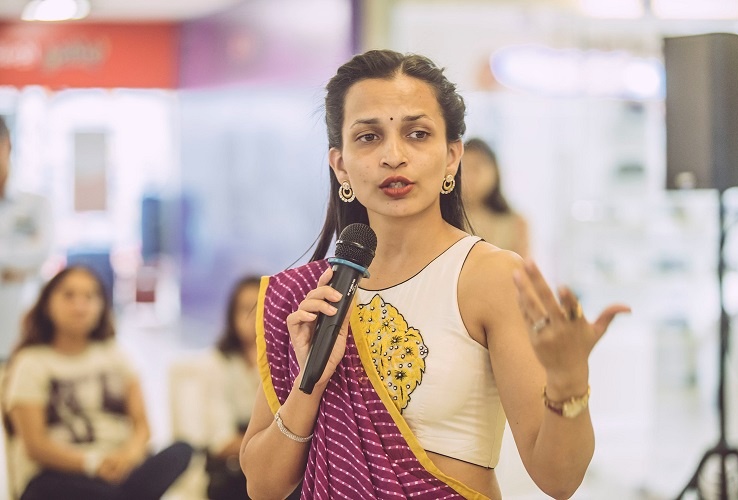 A Successful Career:
More than two decades now, that Rujuta started her career and she has worked with clients from across various segments. Homemakers, celebrities, sportspeople, politicians, professionals, students, people of diverse age groups and economic status have been her clients. Some of her more famous clients include Kareena Kapoor, Anil Ambani, Alia Bhatt, Varun Dhawan, Saif Ali Khan, Anupam Kher, Karisma Kapoor, Richa Chadda, Shahid Kapoor etc. Her office is in Mumbai and she takes appointments from across the globe over Skype or FaceTime or phone according to the client's convenience. It is not just counting calories and controlling portions, there's much more to her weightloss support. Actually, it's a lifestyle change to which weightloss is a by-product. She helps her clients have a check on their eating habits, sleep hours, exercise and work hours etc. She helps them design their own lifestyle by educating them about how food effects their health, fitness and productivity. "You take control and ownership of what you like to eat and how you like to workout not just for the duration of the program but for good", her official website reads.
When there's an overall change in the eating and living habits, there's an improvement in the overall health of an individual. Thus, any issues like PCOD, Hypothyroid, diabetes, etc. shall also be taken care of by prescribing personalized diet and lifestyle routines. Once the client gets used to the lifestyle changes, the path is continuous and sustainable. "It's a testament to our belief that the fundamentals of eating right and exercising right are valid for everyone, and all we do is fine tune them to personal requirements", their website reads. Her initiative Mitahar advocates the importance of local, seasonal foods celebrating the ancient culinary knowledge. "It accounts for the fact that every human being is unique and that season, location, stresses, lifestyle, attitude, family, work, friends, everything plays an important role in deciding what your body needs at a given time", she explains on her website. She further says, "I like to call my nutrition program "mitahar" because I believe in intelligent and insightful eating and that there is more to life than how much you weigh. It will educate you to make intelligent choices about food and exercise, taking into account your lifestyle and your fitness goals, and will keep you young in your body and sharp in your mind. Sounds good? Will you lose weight? Yes, as a by-product!"

Recognition To The Wellness Influencer:
Rujuta is the winner of Nutrition Award from the Asian Institute of Gastroenterology. She was voted as the '50 most powerful people in India' by People's magazine. She was named amongst the only three Indians in the CNN Asia Hotlist: 'People to watch out for'. She also was the special guest speaker for the Embassy of India events held in China, Singapore and Nepal. She was invited to conduct workshops at IAS Inter services meet, CAG India academy, Maharashtra Judicial academy and Maharashtra police academy. She received the 'Mukta Sanman' award 2013 from IBN-Lokmat and the 'Mata Sanman Youth achiever award' 2013 by Maharashtra Times. She was named in the 'Under 35 achievers of India' and the 'Change makers of Mumbai' by India today magazine.
Today, when one slides through the YouTube videos she makes, they are all about authentic advises and go-simple-with-life suggestions. That's the reason why she has been able to bag an ocean of followers who have been drawing immense benefits out of her knowledge-sharing. This 'lifelong learner' is surely an inspiration to all those who would like to make sustainable changes to their lives.

Know More About Her

Like and Subscribe To Her Channal For More Updates