Meet the boxing champion from Assam who started it all with Wushu.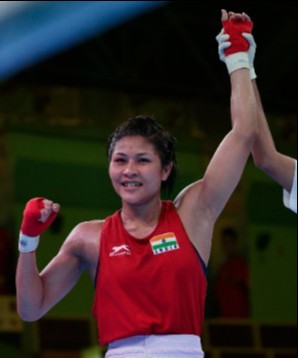 She hails from a village that no one from outside is familiar with. She comes from a background that has funds never enough for survival. Her father passed away when she was just 10 years old. Her mother, a vegetable vendor's relentless hard work supported the family's basic needs. Jamuna Boro was one of the three children that her mother brought up single-handedly and today Jamuna has brought a medal to the country from the World championships. Let's get into the inspiring journey of Jamuna Boro, the international boxing champion whose eyes are fixed on the upcoming Olympics.
Saw, Admired And Trained:
Jamuna Boro was born on 7th May 1997 in a remote village of Belsiri of Sonitpur, Assam. While going to school one day, Jamuna saw a few locals playing Wushu. She admired the game so much that she started bunking the school just to watch them play Wushu. As days passed, Jamuna, who was one day invited to become the spectator, started taking part in the game. As this continued for a few days, someone informed her mother about the girl playing Wushu. Her mother was surprised and told that only if Jamuna had won the match, she will be allowed to play further. Jamuna agreed and won her first Wushu tournament winning Gold. Thus Jamuna's entry into Wushu happened and she trained under John Smith Narzary.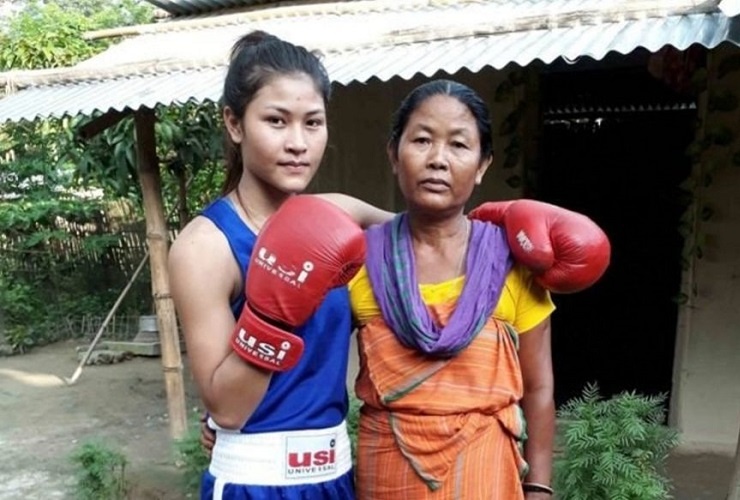 Encounter with Boxing:
After winning Gold at the district level Wushu tournament, she went to Udalguri in 2009 to the State Wushu Championship where she was spotted by the officials of Sports Authority of India (SAI). Jamuna was thus invited for the boxing trial and she was selected for the SAI Regional Sub Centre, based in Guwahati. "I was first rejected because I was small, but I persisted and showed my wushu skills which impressed the selectors and I got into boxing." recollects Jamuna. During her stay in the SAI centre in Guwahati she developed a deep interest in boxing. "I thought I would make a name for myself in this sport one day," says Jamuna.
Achievements Her Way:
Jamuna was included in the Elite Women's team. In the 56th Belgrade Women's Boxing Tournament, she won a silver medal. She participated in the 2nd Bengal Classic event at All India Invitational Elite Boxing Championship held at Jatin Das Park, Kolkata. She bagged a gold medal at the 2nd India Open International Boxing Tournament held in Guwahati from in May 2019 defeating Y Sandhyarani Devi. In the same year, she also won the 23rd President's Cup 2019 at the Boxing International Open Tournament held in Labuan Bajo, East Nusa Tenggara beating Giulia Lamagna of Italy bagging Gold. Having registered with Boxing Federation of India, she is also associated with Assam Rifles. In November 2019, Jamuna got associated with a sports management firm that looks into her endorsements and commercial interests called the Infinity Optimal Solutions (IOS). At the 2019 AIBA Women's World Boxing Championships, in the 54kg category, Boro settled with a bronze medal having lost to Huang Hsiao-wen in the semi-finals. She bagged a bronze at the World Youth Boxing Championship; Taipei in the year 2015. She brought home Gold from the 2nd Nations Cup International Sub-Junior Girls Tournament held in Zrenjanun, Serbia in 2013. Also, at the 7th Sub-Junior Women National Boxing Championships held in Kolkata in 2012, and in the 2nd Sub-Junior Women National Boxing Championships held in Tamil Nadu in 2010 and 2011, she won Gold.
High Aspirations:
Jamuna, who takes inspiration from Mary Kom and Vijender Singh is all set to make it big and bring pride to the country in the upcoming Olympics.
The girl who had always walked a rough path staying away from home ever since her childhood is trying to bring the best of her to ease her mother's struggle and we are also sure that she makes the name of her village known to the world very soon. Olympics may well see another Mary Kom..

Follow Her Work