Long Jumper World No 1 is making news. Credit to Anju and Robert.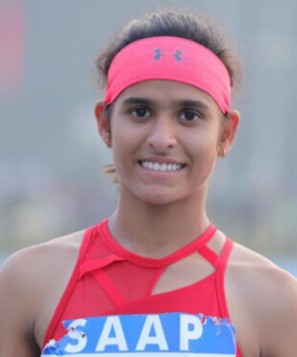 We all know that Anju Bobby George is India's first and only World Champion in the IAAF World Athletics Final who won the bronze medal in the long jump at the 2003 World Championships in Athletics. This sports icon recently praised the power of another young sport in her tweet. She wrote,
"So proud of Shaili's feat! A jump of 6.48m to create a new NR, and up her U-20 world ranking to No. 1( U-18 youth category). This is an extremely emotional moment for all of us, considering all the hard work and effort we have put in to come this far. Onwards and upwards!". Who is Shaili Singh that Anju is mentioning about? To know more about the new sports sensation that the country witnessed in the field of the National Athletics Championship, read further without much ado.
The Diamond From A Mother's Sweat:
Shaili Singh was born on 7th January 2004 in Jhansi, Uttar Pradesh. She was raised by her single mother Vinita Singh who works as a tailor to raise Shaili and her two siblings. Her mother has always been a great pillar of support to Shaili, who held a deep-rooted interest in athletics. When Shaili was 14 years old, she moved to Bengaluru to receive training at the Anju Bobby George Sports Foundation. Since then, Singh started training under the supervision of the veteran Indian long jumper Anju Bobby George and her husband Robert Bobby George. Ever since she was 17 years old, Shaili has been proving her potential and has been breaking national records.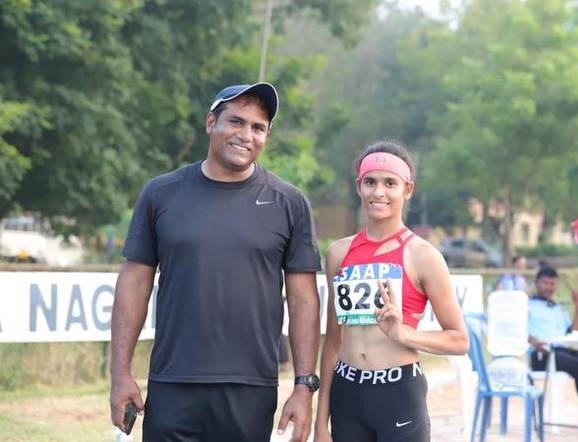 The Long Jump Champion:
Shaili Singh emerged as the junior Indian National Long Jump Champion in her age category and also ranks among the world's top 20 long jumpers in the Under-18 category. Her talent for athletics was first spotted by Anju Bobby George's husband Robert and since then, Singh's journey into the world of long jump began. She won the gold medal in the long jump in the under 16 category at the Junior National athletics championship in Ranchi in 2018. There, she also broke the national record for Junior Long Jump by recording a 5.94-metre jump. In 2019, she re-wrote her own record by jumping 6.15 meters at the Junior National Athletics competition held in Guntur, Andhra Pradesh. She brought home, gold. At the recently held Inter-state Athletics Championship in Patiala, Shaili Singh took a long leap of 6.84m and re-created the record in the U-18 category. With this feat, Shaili rose to the World No.1 position in the under-18 category for the 2021 season.
The Union Minister for Youth Affairs and Sports, Kiren Rijiju appreciated 17-year-old Singh for her feat by sharing a short video of her achievements on Twitter. He further wrote, "Miss Shaili Singh is a great future hope for India. She created a new Long Jump national record (U20) of 6.48m at the National Inter-State Athletics Championship. She is following in the footsteps of Anju Bobby George. Govt will continue to support talents like her,"
When someone said that success is something that is all about making yourself better than yesterday, it seems all true now. Shaili Singh is bettering herself by breaking her own records and by consistently performing well, she has become the World No.1 today. We wish that she maintains her position there and may she be an inspiration to all the aspiring sportspeople out there.