Meet Bangalore's typewriter who is a world Billiards champion.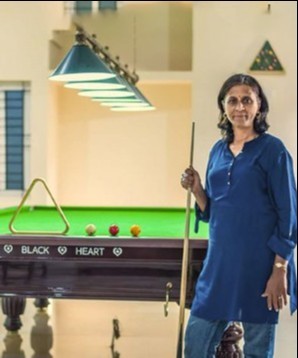 "There are many things that one learns from a sport. Cue sport has primarily helped me grow as an individual. I was somebody who did my routines and just stuck to myself. Today, the game has taken me places. I am much more confident and social", says Revanna Umadevi. Once an unfortunate child who had to leave her education midway and take up a job too early went on to become the world champion with almost null support from her family initially. Her endurance and perseverance irrespective of her age and circumstances made her the "Queen of Billiards". Let's learn more about this queen and her journey in the world of cue sports.
Not-so-happy growing up Years:
Umadevi was born on 11th February 1965 into a family of weavers in Lalbagh, Bangalore. She started pursuing her education but her dreams of higher studies were shattered when she had to take to a job in her father's Looms factory because of her unfortunate family circumstances. Umadevi, however, went to typing classes in the evening. Later, in the year 1989, when she was 23 years old, she joined as a typewriter at the Horticulture department in Karnataka. Her office was also in Lalbagh and sometimes due to work demands; she used to stay back till late nights in the office. At the age of 29, she initiated into Snooker and table tennis during lunch hour at Karnataka Government Secretariat Club. She would sit and wait for her turn until the government working staff that would start playing before her finish their game. While she was waiting for her turn one day, her attention was drawn towards the green board of Billiards. She picked up the stick and aimed at the colourful balls. Thus, her journey into the world of Billiards began and soon she became a member of the "Mecca of Cue Sports", the Karnataka State Billiards Association. "I wake up at 6.30 am in the morning and prepare breakfast and lunch. I get ready and go to the office like a normal government servant. I practice early in the morning before I leave for the office and during the lunch hour. Evening practices are more fruitful." Uma shares her routine.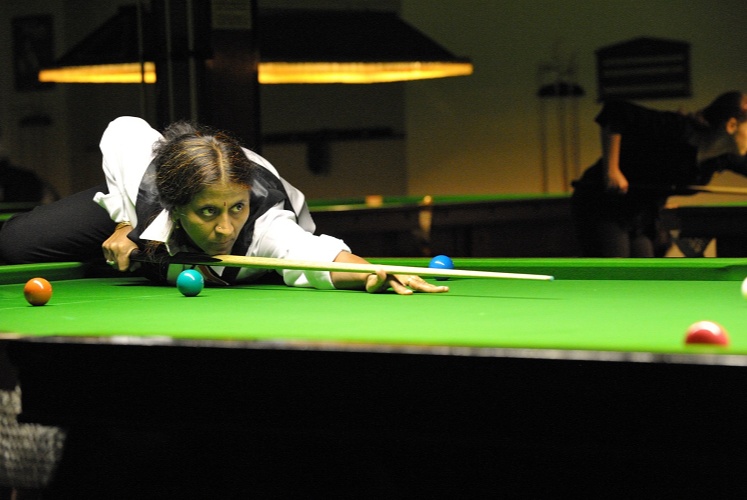 Billiards - Her Identity:
Umadevi was mentored and coached all through by eminent Billiards players like Shri. Arvind Savur, the Arjuna & Dhronacharya Awardee and Indian coaches S. Jairaj, M. G Jayaram C.Ravindranath and B. Bhaskar.
In the initial days, she had got no support from her family. With her winning the championships, her family understood her passion and flair for the sport. She says that in the year 2010, her husband encouraged her towards her dream by helping her financially to go to Syria and play at the World Snooker Championship 2010. "I was to play at the World Snooker Championship 2010 in Syria, but lack of money kept me far from travelling. Due to some financial constraints, I couldn't pay for the competition. That time my husband BG Nagaraja gave me the money to go to Syria to participate in the Snooker World Championship. Since then I have been performing well in this field." says Uma who feels grateful for the support she received all through from her husband, colleagues and mentors.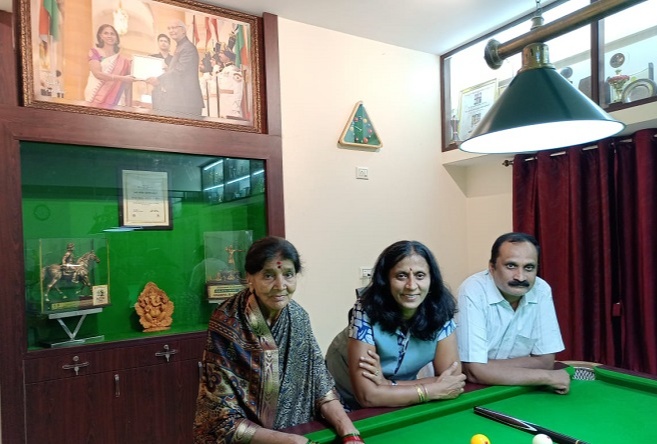 Career Best:
Umadevi has become a notable Indian player of billiards. This three-time Indian national Billiards champion turned into a World Women's Billiard champion in the year 2012 by defeating Eva Palmius, the World No.13 during the London Championship.
"When I lose any championship my strategy is to practice harder," she says. This determined player was ranked No.1 in National Billiards Championships in 2002, 2008, 2011, 2014 and 2018. She was ranked No.2 in National Snooker Championship of 2002, 2003, 2004. She also stood as a semi-finalist in the National Ladies Snooker Championship in the year 2007. In the year 2009, she was conferred with the Ekalavya Award by the Government of Karnataka. In 2018, she was awarded the "Nari Shakti Puraskar" from the President of India Mr Ram Nath Kovind and was also listed among the 30 great women of 2017 in India.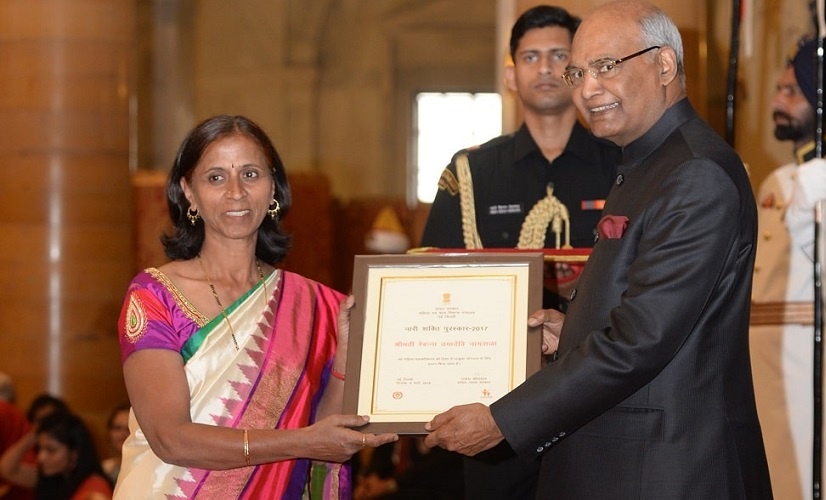 Umadevi says that any sport taken up with joy and respect is worth the time. "With the grind for daily work, sports or cultural activities are necessary, because it develops our mind and team spirit," she says. Umadevi wishes to motivate younger players to focus on their goals. She wants to speak more about Billiards and Snooker to let more people pursue them as professional sports. May many come into the world of cue sports and reap their benefits under the able guidance of eminent players like Uma.

Know More About Her

Follow Her Work