The First Indian Pistol Shooter to Reach Number One in World Rankings.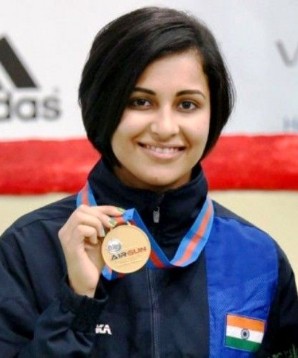 As a child, owing to her uncle's thriving gun business, Heena Sidhu took a liking to guns. She loved losing herself in between the chaotic outbursts ensued by the loud explosive sounds from guns. When she took up shooting at the age of 16, it was more or less of a hobby and never did she think she would end up doing just that for the rest of her life.
At A Glance
When she started competing and winning medals, it prompted her to follow the path that led her to a satisfying and successful shooting career. It has been a decade since she began shooting and she has served her country the right way!
In her journey, she has won several medals and lost even more so, but it has been a rewarding career, one full of thrill and adventure. With long agonizing hours of hard work, sacrifices, joys, tears, and sorrows, she has grown to be a spectacular woman who is worth every shot of your time.
Heena holds a Bachelor's degree in Dental Surgery and is married to Indian shooter and gold medalist, Ronak Pandit.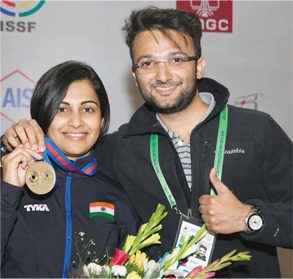 Sidhu's Many Notable Achievements
On 7th April, 2014, the 28-year-old from Ludhiana, Punjab became the first Indian pistol shooter to reach the status of World's No. 1 as per rankings by the International Shooting Sport Federation.
In 2013, which was to be the turning point in Sidhu's career and the proudest moment in her life, she won India her first gold in the ISSF World Cup finals.
In 2014, Sidhu was awarded the prestigious Arjuna Award by the President of India.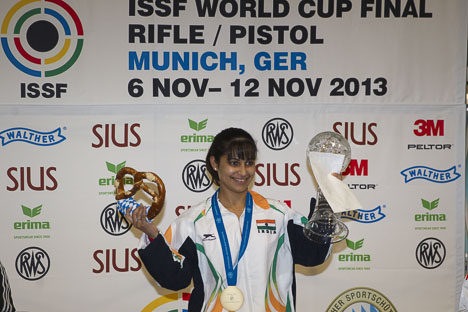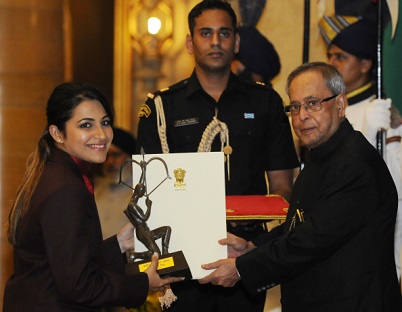 Some of Sidhu's many achievements are as follows:
In 2007, when she was just starting out, she won a bronze at the Asian Championships held at Kuwait and in 2012, she won a gold medal in the same championships held at Doha.
Heena has won several gold and silver medals at the Asian Championships.
With a score of 203.8, Heena is the Finals World Record holder in the 10m air pistol event.
On 24th October 2017, she won gold alongside Jitu Rai in the 10m air pistol mixed team event at ISSF World Cup.
At the 2018 Commonwealth Games, Sidhu won a silver in the women's 10m air pistol event and a gold in the women's 25m air pistol event. By winning the gold medal, she broke the Commonwealth Games record of 38.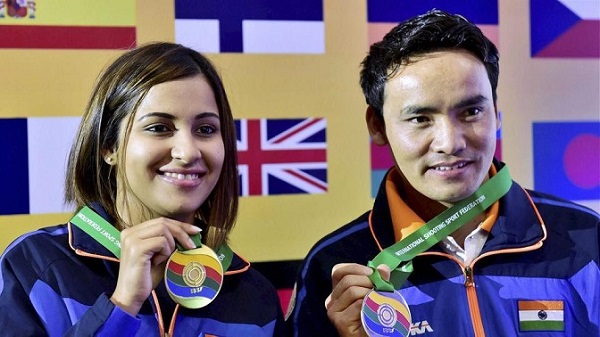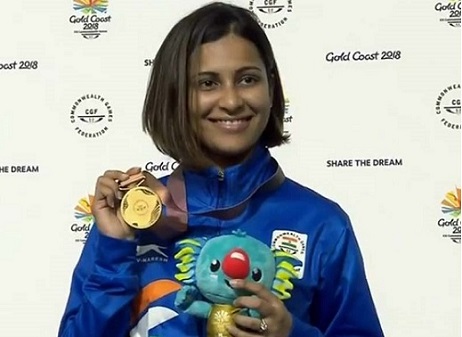 A Shooter at Heart
Heena has no role model. She has strived to reach her dreams and she has done so with great effort. Her love for the game can be seen in the way she plays. For Heena, shooting is a means to explore herself. With every shot she fires, she aims at achieving consistency – both within and out.
Apart from shooting, she also enjoys reading and painting. She loves traveling and believes that everyone should get out of their comfort zone and it is only then, you will truly aspire to become someone you never thought you would!