Tireless effort and an iron-willed finds her place in the Indian cricket team despite being a milkman's daughter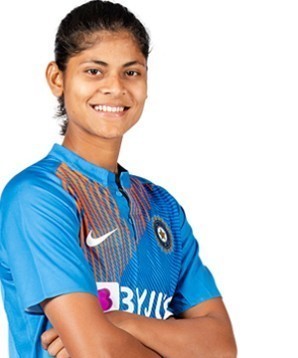 There's always first in everything. If something doesn't start somewhere, there wouldn't be any progress not would there be any sustainability. Be it science or sports, the first step forward shall line up many. Today, we bring before you, the story of a first female cricketer from Rajasthan who made it to the international cricket. She is Radha Yadav, the first woman cricketer from Gujarat to enter into the Indian team. Let's walk into the world of women's cricket to know more about her.
A Pre-mature Baby Who Displayed Maturity On The Pitch:
Radha Yadav was born prematurely in the seventh month on 21st April 2000 in Kandivali, Mumbai to Om Prakash Yadav, a milk vendor. She lives in a small 225sq.ft flat behind her father's vegetable stall. Ever since she was 12, she started playing cricket with the boys in her society. A cricket master named Prafful Naik noticed her flair for the game and resolved to train her. He asked Radha if she wants to play seriously and Radha said yes. He then spoke to the girl's parents and asked them to change her school as the school in which she studied had no cricket team. But the girl's parents couldn't afford that but Prafful did not take a backstep. He said that the girl is his responsibility and got her out from Anandibai Damodar Kale Vidyalaya and enrolled in Our Lady of Remedy (Kandivali) in 2013. She is currently studying at Vidya Kunj School. As a child, Radha's feet mostly dragged her towards the playground to play sports like badminton, kabaddi, and kho-kho rather than holding books. Also, from two square meals, her family would sometimes adjust to one, in order to support their daughter's cricketing dreams. That's how her journey into the world of cricket started.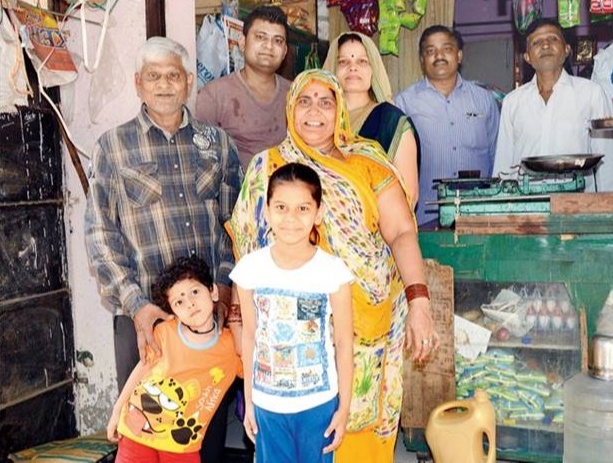 In The Pitch:
Radha Yadav started as a medium pacer but with the advice of her coach to slow down, she switched to left-arm spinning. Radha, a left-arm spinner and a fine fielder who plays for Mumbai, Baroda and West Zone made her major domestic cricket debut on 10th January 2105 against Kerala. She made her India debut in her 18 on 13th February 2018 against South Africa in a T20 international and became the first woman cricketer from Gujarat to enter into the Indian team. She has played 4 First-class, 13 List A and 16 Women's Twenty20 matches so far. In October 2018, her name reverberated in India's squad for the 2018 ICC Women's World T20 tournament hosted in West Indies.
In that tournament, she was the joint-leading wicket-taker for India with eight dismissals in five matches. Her name was mentioned in India's squad in January 2020 for the 2020 ICC Women's T20 World Cup in Australia. On Nov 9, 2020, Radha made it to the news by becoming the first T20 player of Women's T20 Challenge to take 5 wicket haul during the final match of Women's T20 Challenge 2020, between Trailblazers Vs Supernovas. She was declared the player of the match. Radha Yadav, the leading wicket-taker of India has been performing consistently well in every match that knocked her door and yeah, the sacrifices made by her parents and the back-up provided by her coach haven't gone in vain.
Converting Negativity Into Positivity:
As a kid, one would always find Radha as an aggressive individual. This aggression, over a period of time, converted into controlled aggression that also helped her in the game. Let's wait and see this zealous young girl bringing more trophies to the nation in the days to come.

Click Here to see the Video