I have two careers and both are extremely challenging proudly says the Captain of the Indian women's team.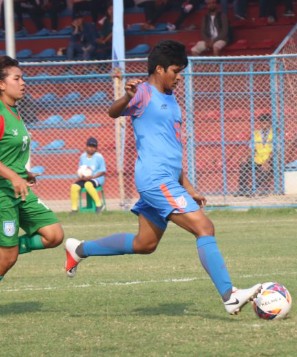 A Sub-Inspector of Police dressed in Khaki donned her hat and has been patrolling in the streets of Chennai to ensure that people follow the guidelines of lockdown. Her skin was burning because of the scorching heat and her meal timings are skipped due to long duty hours that extend to as many as 15+ hours a day. Still, nothing bothers her but just one thought - she wouldn't get much time to practice. Practice what? Football. Well, we are talking about 26-year-old Indumathi Kathiresan, an Indian footballer who plays as a midfielder and Captain for the India women's national football team. That young lady who was discharging her duties as a frontline warrior in the wake of COVID-19, was all set to captain the Indian Football team in its friendly matches against Uzbekistan and Belarus the following week. The story of this Tamilnadu's sub-inspector who donnes the captaincy along with the national emblem is truly inspiring.
Indumathi Kathiresan was the right choice to lead the Indian National football team in its friendly matches against Uzbekistan and Belarus that were scheduled on April 5th and 8th respectively. These matches follow the other three friendly games against Serbia, Russia and Ukraine held in Turkey. All these are a part of preparations for the AFC Women's Asian Cup 2022 to be hosted by India.
An Ace Player:
Indumathi Kathiresan was born on 5th June 1994 in Cuddalore, Tamil Nadu. She plays as a midfielder for the Indian National team. She can play both in an attacking capacity and as a central midfielder. During the initial days of her career, she represented Jeppier Institute. She later played for the Indian Women's League (IWL) side Sethu FC. With IWL, she won in the 2018-19 season in Ludhiana. Her performance in the season was widely applauded. She came to be known as one of the best central midfielders of India. She has been representing the Indian women's national football team since 2014. When she scored 6 goals in the 2014 SAFF Women's Championship, she became an obvious pick for the national team.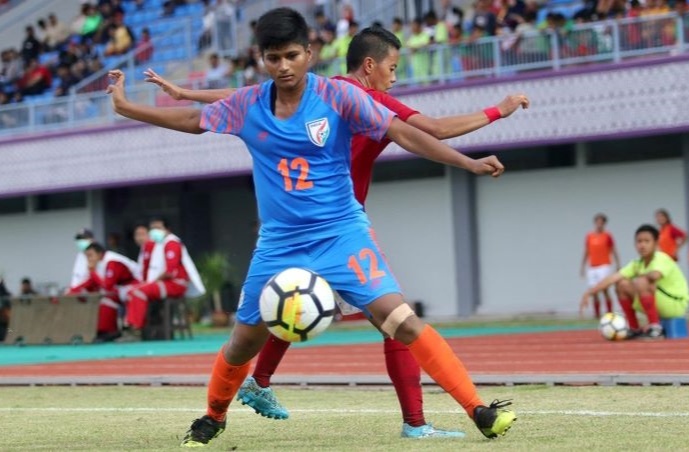 From Domestic To International:
Indumathi Kathiresan represented her state Tamilnadu in the Senior National Championships in 2018. This made Indumathi one of the pioneers of women's football in her state. Her international debut happened in 2014 and has been consistently giving her best since then. She was also a part of the Indian team that bagged gold at the 2016 South Asian Games and was selected for the 2016 SAFF Women's Championship. In that, she scored two goals while in 2019 SAFF Women's Championship, she scored four goals becoming the top scorer. She was a team member when India qualified for the second round of the Olympic Qualifiers in 2016. She has also captained the Indian team and was featured in India colours 34 times.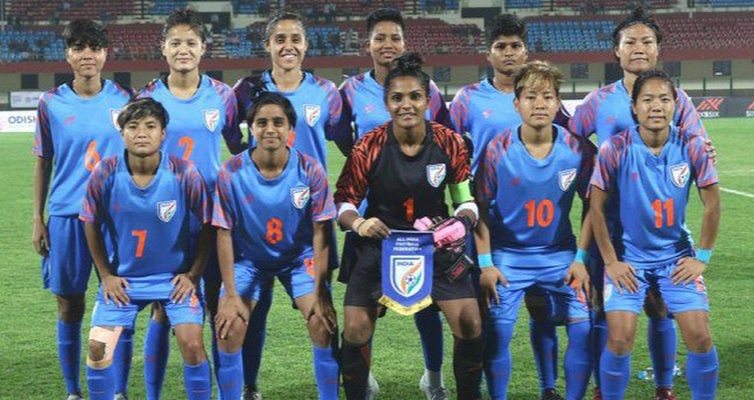 Dark Phases Hit Everyone Alike:
Indumathi was reportedly denied permission to play football for her state or the country by Tamilnadu Police and because of this, she couldn't be a part of the Indian team or Sethu FC during May 2019 and February 2021. Also, she couldn't be a part of the 4th edition of the IWL in 2020 which was won by Gokulam Kerala FC. After she got clearance from TN police, Indumathi came back to join the squad for the friendlies held this year in Turkey. She was then made the captain of the Indian women's football team for the friendly matches against Uzbekistan and Belarus. "I'm really thankful that we got to train for so many months even during the pandemic situation, in a safe manner. That really helped us a lot. It's not an easy task, but I'll try to do the best I can. I'll try to motivate everyone so that we all move forward together as a team," she said.
This pioneer of women's football in Tamilnadu gave brilliant performances at the domestic level rose to become a key player of the Indian women's football setup ever since her debut in 2017. Besides being an outstanding player, she is an amazing leader who believes to set an example for the younger players in every possible way. We wish Indumathi drives the Indian Football team to take up ranks better than before.