Meet the man who's behind the smiles of the deprived children, the homeless, and the underprivileged youth.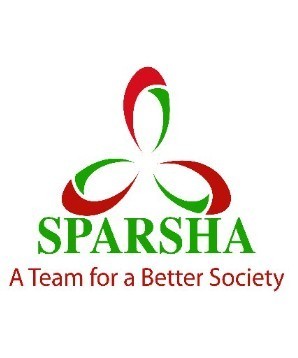 There is an organization that has won sponsors like Kennametal India, Walmart Bangalore, First American India, Terrex India, New Horizon Educational Trust, Amrutanjan Health Care ltd, Dellite Bangalore, United Way Bangalore and other corporates and individuals. That means the organization and its cause is deeply supported by the mighty heads of the public and corporate sector. Well! So this organization must be doing something unique for it has got such a huge support. Let us also tell you that this organization was responsible for many students who were otherwise the college dropouts to secure jobs in the Consumer Retail Sector, companies like More, Reliance Fresh, Health and Glow, Food World, and Coffee Day. While a few are hired in the print and design companies like Photo Express, Fix Group, Digitalizer, Printo etc, few others have entered into freelancing careers. So, you must have by now got some idea about the kind of organization we are talking about. If you are thinking that we are talking about something that trains students and gives them opportunities to build a career, then you are partly correct but not completely right yet.
When R. Gopinath had thought of establishing a trust, his main aim was to improve the lives of the street children and vulnerable kids.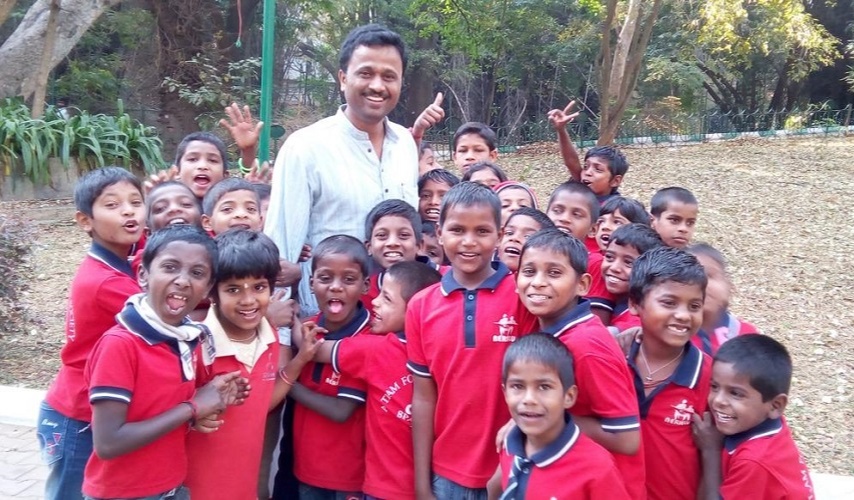 With this in mind, he took the help of his friends, formed a group and established the Sparsha Trust in 2005. They started in a cowshed. Initially, they tried to understand the problems faced by the children, analyze the root causes and try to resolve their issues. They had introduced various programs like initiating contact points, open shelters, daycare centres and multi-dimensional development residential centres for children. Five more members joined the team in 2013 and Sparsha has so far reached out to 8000 children and enrolled over 3000 children into schools. It has grown to be the most reputed NGOs of Bangalore.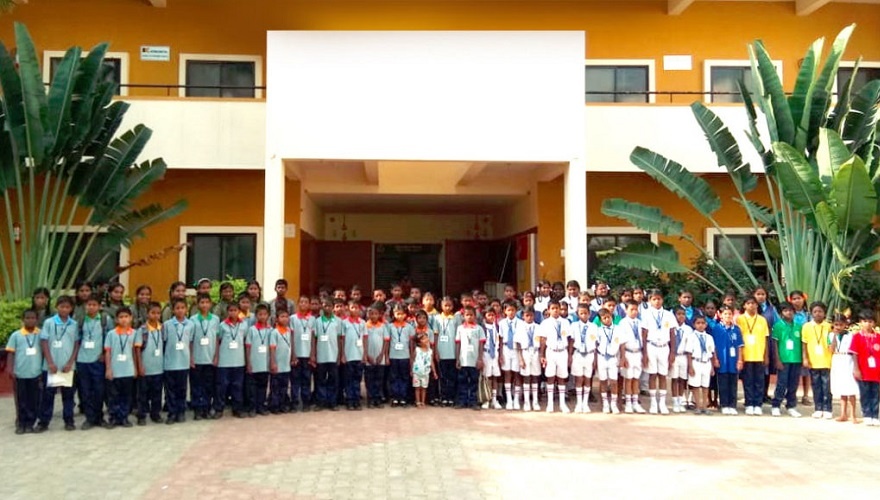 Let's See What SPARSHA is All Into:
The vision of Sparsha is to see a child-friendly society where children are free from exploitation, abuse and ill-treatment, where children are supported to realize their potential and are served with opportunities helping in their holistic development. The main objectives of Sparsha are to provide a safe shelter for every child with free access to basic facilities like food, health, education and clothing, to ensure that children enjoy their constitutional rights and to get away with the child labour, to enhance children's creativity and strengthen their self-confidence, to provide skills oriented education to empower underprivileged children and youth, to build a community that feels responsible towards children and social issues, works with them to ensure that every child has their own place, to raise public awareness and their sense of responsibility about Child Rights: care, protection, development and education.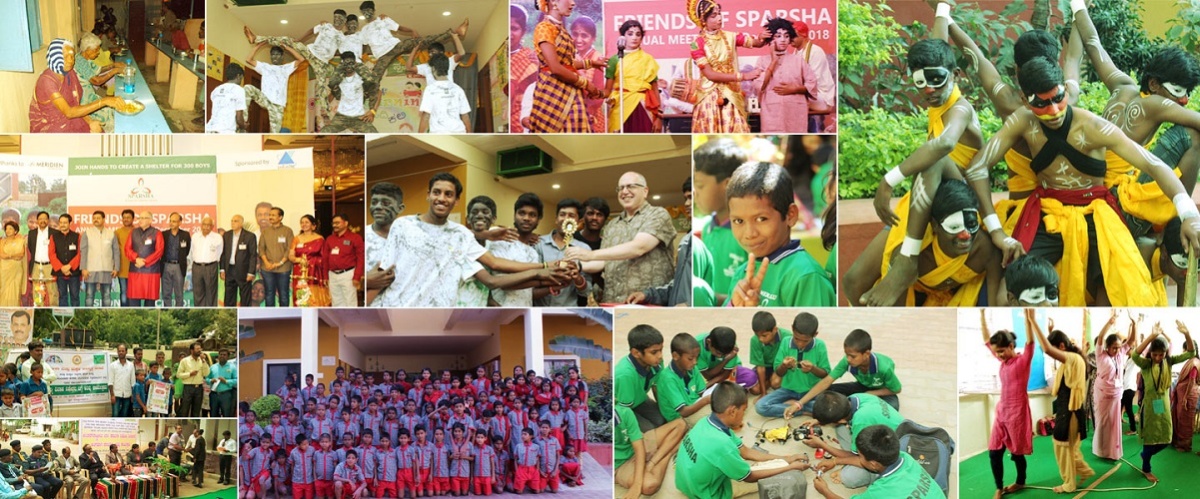 Empathy Rose from The Darkest Experiences:
Gopinath.R hails from the village of Manchigana halli in the Kolar district. He was the youngest in his family with one elder sister and two elder brothers. His father who was a drunkard sold all the property and left the family when the boy was three years old. His mother remained homeless with four children. Later, she took shelter at a neighbour's hut and started doing odd jobs to feed the children. Due to poverty, Gopinath and his siblings were forced to work and had no chance of going to school. Gopinath used to accompany his elder brother in cleaning the cowshed and worked in the field. When Gopinath heard his owner's children talk about school and activities they do there, he often questioned, "Why can't I go to school too?" Six years later, his father returned to the village and said that he settled in Bangalore. Gopinath thought that he could go to school if he had gone along with his father and thus went along with him to Bangalore. But his father worked in construction sites in Bangalore and took Gopinath also to work along with him. Gopinath's father took him to live with his new wife who, was indeed affectionate to Gopi and had enrolled him in a nearby school. However, his father pressurized him to work with him part-time at the construction site. So, after school, Gopinath worked part-time along with his father. All these experiences as a child, made him think of children and the problems they face. This thinking led him towards initiating Sparsha in the later years.
A Journey That Germinated With Supporting Hands:
Gopinath met like-minded people at MSW with whose commendable support; he started a group called Social Worker Association for People (SWAP) in 2002 with an aim to improve the quality of education in primary schools. He visited many government and private schools along with his team in Ramnagar, city market, cement colony, Yeshwanthpura. In this exercise, he met slow learners, students with learning disabilities and school dropouts, identified their problems and counselled them. Along with improving the quality of education, they had also conducted personality development classes for the children of government schools. Regular health camps and awareness programs on the importance of education were also conducted.
Gopinath joined the PARASPARA TRUST in 2004 and focused his attention on child labour issues.
Starting his association with the trust as a State-level coordinator for the project of State Alliance For Education, he travelled all over Karnataka for three years and studied the problems of children who are deprived of education. He worked relentlessly to bring children to school, to improve the quality of education in the Common School System in India. Simultaneously, he dedicated his time to identify more children who were not receiving education due to various reasons near Bettalasuru and installed a paper hut in the area to spread awareness among the people about the importance of education and also gave informal education to the children. Over a period of time, Gopinath realized that he could reach out to more number of children only if he does something bigger by collectively working with a group of people rather than working individually. On this note, along with his friend D.S.Krishna and his wife Chitra, he formed a group of volunteers and registered the organization in 2005. Thus, the organization, the SPARSHA TRUST, which means 'to touch a needy', was incubated.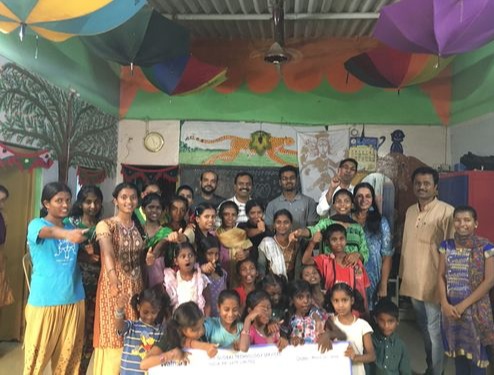 One Tree - Multiple Fruits:
The trust has been expanding its wings ever since its inception. Not just focusing its attention in one sphere, this trust is also working towards building and enhancing many underprivileged lives. Here is a quick glance at the work they do at the Sparsha trust.
Makkala Dhama:
Makkala Dhama, located at Devenahalli, Bangalore, is a development shelter that's a part of the Sparsha Trust which shelters the abused and abandoned boys. At Makkala Dhama, around 300 boys are currently taken care of. After considering several factors ideal for the location of this house, they have finalized a two-acre land in Devenahalli Taluk, Bettakote Panchayat in Doddahosahalli village. The building is designed in collaboration with Value Homes Private Limited with the safety of the children as the topmost priority. The building is constructed with dorms according to the age groups, with attached washrooms and caretaker rooms. The dining area and special purpose rooms like the library, a computer lab and an outdoor recreational area are a part of Makkala Dhama.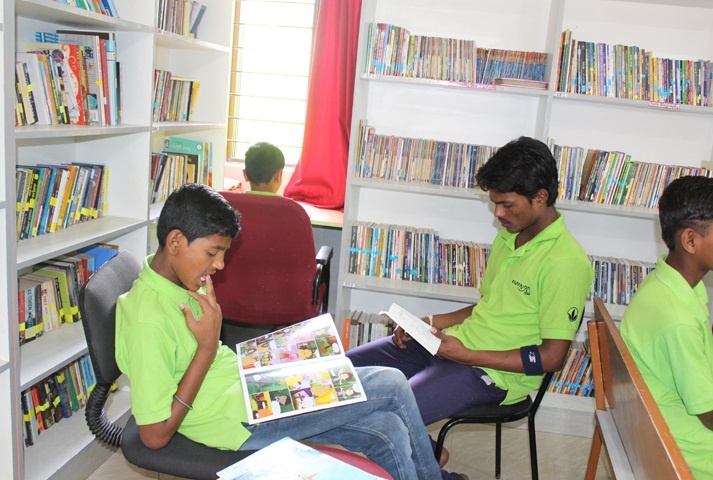 Child Care Centres:
Shikshana Mitra 1 and 2:
Shikshana Mitra 1 (friend of education) is a residential centre for children of ages from 6 to 14 years. It is located in Sanjeevini Nagar, near Kodigehalli, Sahakara Nagar, Bangalore North and reaches out to children who are deprived of educational opportunities. 40 to 45 children find a place in this centre every year and this centre is managed by volunteers and the local community.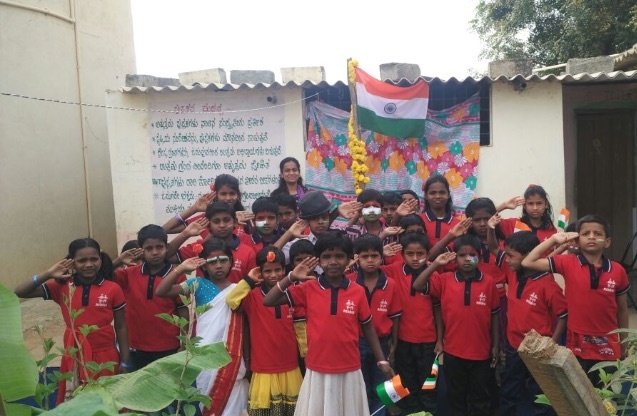 Shikshana Mitra 2 is started in 2010 and is a residential centre housing about 40-50 children aged between 6 to 16 years. It is Located in Mestripalya behind Manyata Tech Park, near Nagawara, Hegde Nagar and the children in this centre come from migratory families. Currently, 14 children of above 14 years are staying here. This centre is completely self-sustained and is being taken care of by a volunteer family. Highly educated youth serve as volunteers and conduct tuition classes, motivation classes, etc. to the children.
Makkala Mitra 1 and 2:
Makkala Mitra 1 is located in Rajarajeshwari Nagar, Mysore Road, Bangalore, and Makkala Mitra 2 is located in Hosakote - both started in 2011. These are the residential open shelters for children who need care, protection and development opportunities. An average of 150 children benefit through these activities every year. Many of the children were the victims of abuse and exploitation, begging and rag picking. These centres are funded by the Department of Women and Child Welfare, Government of Karnataka. These centres are inter-linked with Contact Points that serve as daycare centres and also give informal education and basic amenities in the respective areas.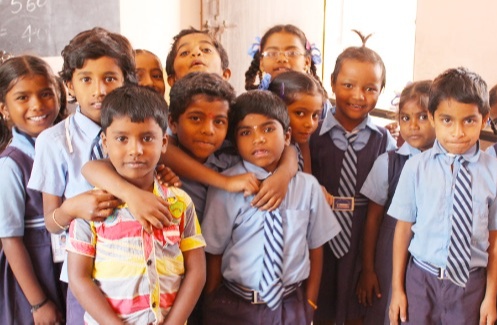 Apta Mitra
A night shelter being managed by the Sparsha Trust since 2012 aiming to house the homeless people in Bangalore is the Apta Mitra. It is funded by Bruhat Bangalore Mahanagar Palike. Urban, homeless persons along with the abandoned physically challenged people were provided with dinner, personal hygiene accessories, health care and a safe place to sleep at Apta Mitra.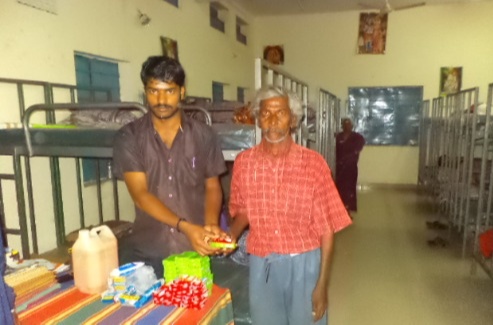 A Hand To The Children Whose Parents Are At The Roadside Work:
Sparsha Trust has started three mobile crèches; two at Mestripalya, behind Manyata Tech Park and one at Hommbale Construction, Kommaghatta, near NICE Road. This is funded by Mobile Creche, New Delhi to cater to children of the construction labourers from 0-14 years. Through this project, children whose parents are working at the construction sites are taken care of.
They are taught the basics of Kannada, English and Hindi; given training in sports, crafts, drawing, music, yoga, dance, etc. They are also provided with four meals a day, a safe place to relax. Protection and safety to children is the main aim of rescuing them from any potential dangers like accident or abuse.
Child Development work by SPARSHA
Nisarga Grama in 2016. In order to ensure protection and development of children who have faced abuse, neglect and exploitation, Sparsha Trust built Nisarga Grama, a multi-dimensional development centre for the neglected, abused and exploited children. Nisarga Grama houses about 300 children and has various facilities including dormitories for boys and girls, learning centre, kitchen and dining hall, a multipurpose hall, library, computer lab, science lab, theatre centre, art and craft centre, and a playground. It also has agricultural activities and solar and biogas facilities. Thus Nisarga Grama is transforming the lives of the children. Urban Deprived Children Centre (Chinnara Thangudhama) is a project that was started on 4th December 2010 to support the boys to complete their education, get job placements or are referred to vocational training colleges. The boys get access to food, educational materials, health care facilities and career counselling. The Sparsha Trust is also involved in the development of Model Anganwadi Centres. After tracing out 10 Anganwadi centres with poor infrastructure in Wilson Garden area in December 2017, in association with the United Way, Bangalore, Sparsha Trust transformed these Anganwadi Centres by upgrading their infrastructure. Training programs are organised to upgrade the skills of Anganwadi teachers and helpers. Sparsha Trust also initiated the work on developing the government school in Devalinganapalya, Hejjala, Bidadi, Ramnagar, Bangalore Rural into a model school. Sparsha Trust further designed a unique program in which the well-settled alumni of any village or town participates in and supports the development of the village as a part of the AVID (Alumni for Village Integrated Development) program.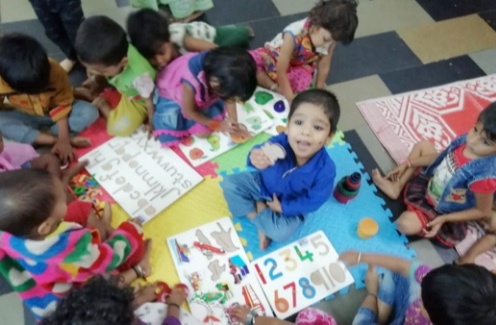 Youth Skills Development Program:
Youth from the impoverished backgrounds who are deprived of education and opportunities are trained in various skills and are shown ways to make their livelihoods. Two programs, the Market Aligned Skills Training and STEP (Smile's Twin E-Learning Program) are enabling the youth to participate in vocational courses and later, are being placed in good companies.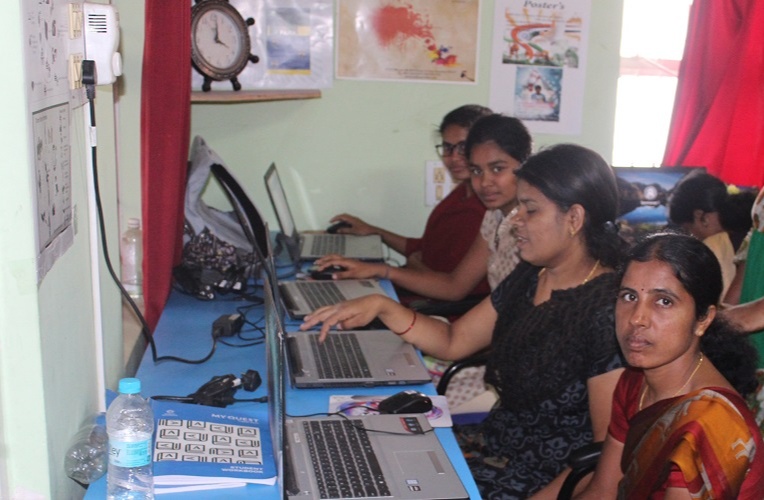 Sparsha Has Touched Thousands Of Lives So Far:
Sparsha is not just an organization that's working to make things better. Its relentless efforts are seen when we look closely at how beautifully the lives of children are being transformed into something more than amazing. 3000 children were enrolled in schools and about 310 youth relished the fruits of MASTH and STEP projects. Close to 350 homeless families were benefitted through Sparsha's shelter program and about 25000 persons have got access to social entitlement or security schemes. The crèches ranging about to 100 reached out to around 5000 children. Also, 41 child marriages were checked successfully.
Appreciation That Poured In the Form Of Awards:
Sparsha has been presented with the Srimaatha Award by Horanadu Annapoorneshari Seva Kendra and the Persistence Sanmaan Award by Persistence Foundation Pune in 2018. In 2017, it had bagged the Best NGO Award for Child and Women Welfare and received this honour by the Honorable Governor of Karnataka, Sri Vajubhai Vala. The man was lauded with the Professor Yashwanth Rao Kelkar Award for National Youth Leadership in Ranchi from the Jharkhand's Honorable Chief Minister, Shri Raghubar Das in 2017. In 2015, the Glory of India Award from the Global Achievers Foundation at Dehradun was presented. The Best NGO Award for the Eradication of Child Labour System was awarded by the honourable Chief Minister of Karnataka, Shri Siddaramaiah in 2014. In 2013, the Art of Living "Sri Sri Award" was conferred on Sparsha for the Best NGO working for child and woman development-awarded by Sri Sri Ravi Shankar.
Come And Give Your Part:
You can donate for Sparsha or you can choose to sponsor a child so you shall become an invaluable part in uplifting a child's life. You can also render your services by investing your time for the children at Sparsha and its wings and help in training and counselling them.
Kudos to the foundation that's reshaping the lives of children - the country's future.

Know More About SPARSHA Trust