Soldier from Gorkha Rifles shot to international fame with his stunning shooting skills. Brought glory to India by winning Gold at the CWG Gold Coast.
- By:
sukanya
, Published on:
24/05/2018
IST, Last Updated:
24/05/2018
IST
70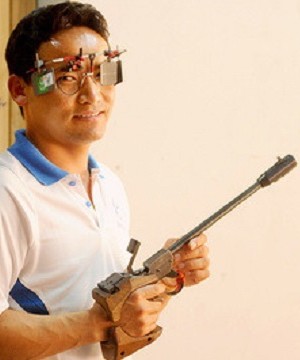 | Name | jitu rai |
| --- | --- |
| State/Country | Nepal |
| Achievements | Won Gold - 10m Air Pistol in Goldcoast 2018. |
| Category | Archery-shooting (Sports) |
| View Updates | Click to View Latest Updates |
Military Hero
Jitu Rai is first and foremost a true citizen of India. With sheer grit and fire in his lungs, he is a fearless warrior. An Indian shooter of Nepali origin, this soldier holds the rank of a Junior Commissioned Officer in the 11 Gorkha Rifles of the Indian Army.
Rai held his first gun which was a 9mm pistol in 2009. He was never much into shooting but when he failed to make it to the shooting squad in the Army, he set out to become one of the best shooters India has seen till date.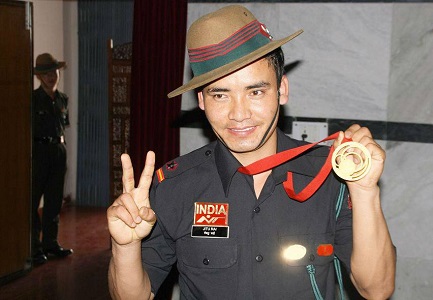 Rai has ever since represented India in numerous sporting events. He owes the army for his intense shoot trainings and feels happy he could make a career for himself in this field.
He was recently awarded with the Khel Ratna in 2016 by the Government of India.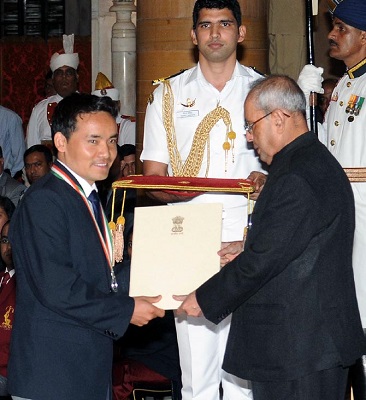 Shooting Career
The now 30-year-old was born into a middle-class family and grew up amidst a rural crowd, which is what makes his achievements ever so inspiring to the common man.
2014 saw the height of his shooting career with numerous victories. A silver in the 10m air pistol event at the ISSF World Cup in Munich, followed by another silver in the 50m pistol event and a gold in the 10m air pistol event that was held in Maribor.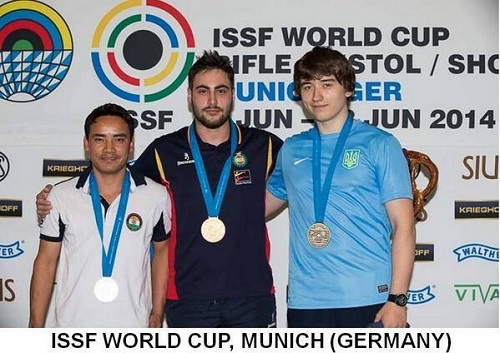 He came to be known as the first Indian to have ever won two medals in a row at a single world cup for India. He was No. 1 in the field of 10m pistol and No. 4 in the 50m pistol.
In the Commonwealth Games that was held in 2014, he created a record, going ahead to win a gold in the event of 50m pistol. He scored 194.1 points.
He also took part in the 2014 Asian Games that were held in South Korea, where he won a gold medal in the 50m pistol event and a bronze in the 10m pistol category.
In 2015, he was bestowed with the Arjuna Award.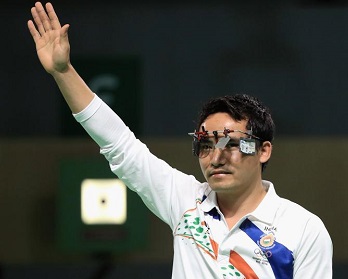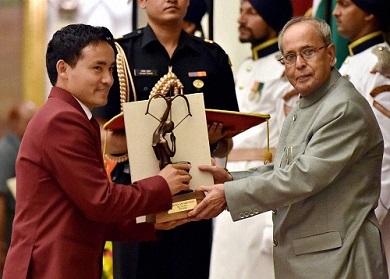 However, in 2016, with nerve-wracking excitement, Rai qualified for the Rio Olympics but owing to the disappointment of not being able to bag a medal at the global event, he managed to win a silver instead in the 50m pistol event of the 2016 ISSF World Cup Finale. ISSF honored him with the 'Champion of Champions' title.
In 2017, he won FOUR gold medals along with a bronze at the ISSF event. The same year, he also took home two bronze medals at the Commonwealth Shooting Championship.
Reload. Aim. Shoot
In the most recent Commonwealth Games 2018, Jitu Rai claimed a record-breaking win with a gold medal in the men's 10m air pistol event. He shot to victory with 235.1 points. It was clear from the time Rai stepped onto the podium that the match was his to win!
These numerous victories prove that our man Jitu Rai is one of India's most celebrated and Premier shooters of all times!