10 YO left home, survived the Mumbai slum life, sold pani puri, borrowed money to emerge as one of the greatest cricketing stars.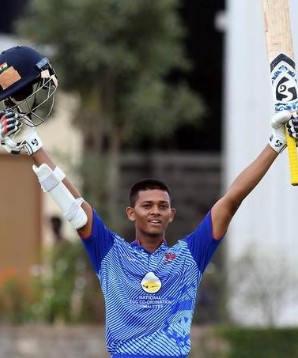 A new international cricket star emerges breaking all records and is grabbed by the Rajasthan Royals IPL
Cricket awakens passions, emotions, and dreams all over India. The Indian people are currently experiencing one of the most exciting moments in cricket at the hands of Yashasvi Jaiswal the young cricketer who managed to score a double century in the A-List at the age of just 19 and holds the record currently.
The Hard Hitter Trained in Adversity
Yashasvi Jaiswal was born in Suriyawan, Bhadohi Uttar Pradesh, as of December 28, 2001, in a large family of six siblings. His father is Mr. Bhupendra Jaiswal who is a hardware dealer. His mother is Mrs. Kanchan Jaiswal, a housewife, who devotes her life to raising her children by teaching them values of responsibility, dedication and respect.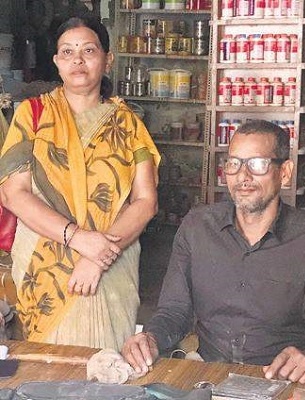 Young Yashasvi showed talent in cricket at a very young age. At the age of 10, his parents supported him to move to Kalbadevi slum because this slum was closer to the cricket training centre where he was to attend in Dadar Mumbai. Problems of accommodation and training responsibilities forced little Yashasvi to move to live with the gardeners of the United Muslim Club in Azad Maidan, Mumbai, where he often slept without food.
For three years, little Yashasvi endured the adverse circumstances of living in tents without giving up cricket training. To eat, he sold Panipuri on the streets. His luck changed in 2013 when he met Mr. Jwala Singh, who was the coach of a cricket academy in Santacruz. Mr. Singh offered Yashasvi training, house and soon after became his legal guardian. Yashasvi's training is supervised by Mr. Singh cautiously: "It's about doing the right things. Every player should know how much exercise to do, his diet, how much to focus on skill. The balanced practice is more important," he said.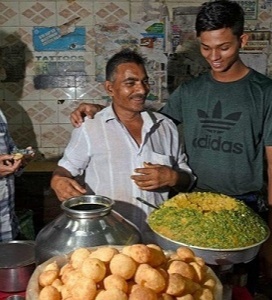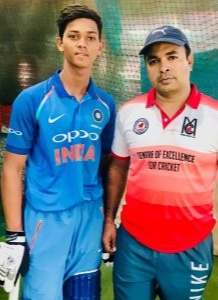 The brightness of a star
Yashasvi achieved notoriety in the year 2015 in a Giles Shield match. This match was a milestone in the golden batsman's career, as he reached an all-time record of 319 runs. Since 2015 Yashasvi's achievements have not stopped. After the Giles Shield match, he joined the Mumbai U19 team. He had just turned 16 and became the team's top scorer. In 2018, he participated in the 2018 ACC U-19 Asian Cup, where the Indian team became the senior champion.
The year 2019 was another successful year for the gold hitter. Beginning the year he represented Mumbai at the 2018-19 Ranji Trophy. In September 2019 he entered the A-list, playing for Mumbai in the 2019-20 Vijay Hazare Trophy. Yashasvi scored 203 runs off 154 balls with a knock of 17 fours and 12 sixes at the age of 17.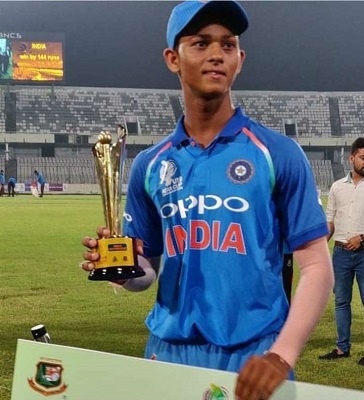 The golden hitter shone with the incandescence of great sportsmen when he scored 564 runs in six games averaging 100 plus during the 2019-20 Vijay Hazare Championship. At the end of 2019, he won two major awards - He was selected as a member of India's team for the U-19 Cricket World Cup in 2020. He was signed up by the Royal Rajasthan before the 2020 Indian Premier League.
The year 2020 looks like another year of great success for Yashasvi Jaiswal, in February he stood out as the top scorer of the U-19 Cricket World Cup in 2020.
Long-lasting star
Mr. Singh is committed to Yashasvi's comprehensive training, so as part of his training the gold digger is studying English. Young stars often get distracted with their sudden success and the media attention but this star knows how to keep his eyes firmly fixed to the ball and sure is a long lasting star. Yashasvi admits that one has to be calm, composed and enjoy the game, be happy as there will always be a good day out and a bad one too.
The history of Yashasvi Jaiswal is yet to be written, India will experience moments of excitement and joy with the great achievements that are yet to come for the gold hitter.
The touching story of this young stylish hard hitting left handed batsman is sure to inspire every sport person.