Meet the Powerlifter who is the first woman to win medals in the Commonwealth championship.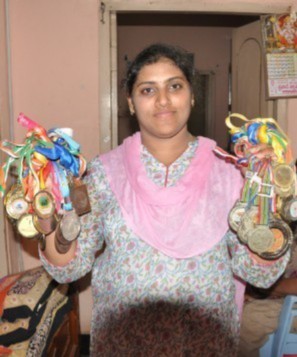 She is the "Strong Woman Of Andhra Pradesh". She was raised by yet another strong woman, her grandmother. All that the girl saw ever since her childhood turned her into a woman of substance. In India, where sports like cricket, tennis and badminton alone are given much prominence over others, the same bias continues to shine on talents as well. Spotlight seems to fall only on specific players and the rest, though they bring glory back home, remain in the dark. They still wait for recognition and support. If you think that they need recognition for themselves, then you are gravely mistaken. Recognition, for them, is a ticket to cross the shores to represent the country on the world stage. They long for it. They wait for their thirst to be quenched. Having not provided with the resources, they try hard to make it up for themselves until the last moment of possibility. Sometimes they win; many times they lose, losing the opportunity. It hurts them badly but we say, it should hurt all of 'us' badly because 'WE', as a country, lose an opportunity to make ourselves proud. One such story is here today, the story of a Powerlifter from Andhra Pradesh, Chandrika Bollineni - the story of grit and perseverance.
Not-so-easy Childhood:
Born on 21st February 1993 in Mangalagiri, Chandrika Bollineni, along with her younger sister and brother, was raised by her grandmother, Guntupally Parvathi, as she lost her father at a tender age. The girl also lost her mother in her teenage years. Having pursued M.Tech from Universal College of Engineering And Technology, Chandrika was always inclined towards sports ever since her childhood. She actively took part in sports and social activities in her school and college. Impressed by the girl's energy levels, the seniors in her school introduced her to powerlifting and taught her the basics. They encouraged Chandrika saying that her body structure and fitness levels work so well with powerlifting and that she is sure to bag medals. Little Chandrika also loved the sport so much that she embraced it for the rest of her life. She managed academics along with training hard in powerlifting besides helping her grandmother in managing the household. She didn't shy away from helping her grandmother who sold tiffins in the streets to make their ends meet. Little Chandrika also used to deliver parcels from door to door to help her grandmother. "My grandmother really helped me to overcome the pain of not having parents," she told the Book of Achievers. Chandrika who grew up seeing the hardships of her grandmother to raise three of them decided to make her proud one day and powerlifting became her propeller.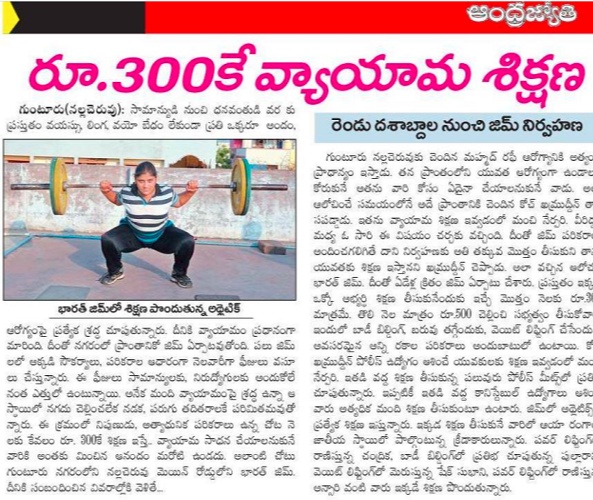 Accomplishments of The "Power" Woman:
The year 2019 saw Chandrika at her full power. She won Gold medals at the Asian Pacific Classic and Equipped Powerlifting Championship in the categories of Squat and Deadlift held in Australia. According to a report, she is the only Indian woman to win medals in the Asian Pacific Powerlifting championship. She participated in the 2018 Asian Powerlifting Championship and won Bronze medals in the Squat and Deadlift categories. From the prestigious Commonwealth Powerlifting Championship held in Potchefstroom, South Africa in 2017, Chandrika bagged Gold medals in the 84 Kg individual Squat, Bench-press and Deadlift categories. In the Federation Cup Powerlifting Championship held in 2018, Chandrika bagged a Silver medal and in 2020, she bagged a Bronze. At All India University level, she won Bronze in the year 2016. In the South India Powerlifting Championship held in 2011, Chandrika won the Gold medal and bagged Silver in 2013 and Gold again in 2014. Chandrika was also honoured with the title, "Strong Woman of Andhra Pradesh" from the JNTU-K five times including the Strong Woman of South India title in 2019.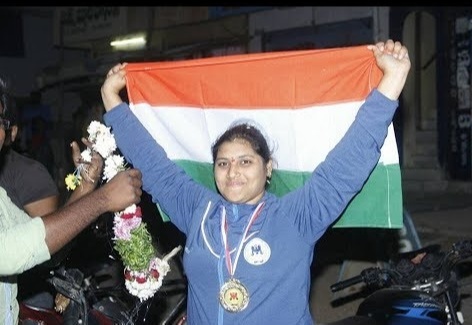 A Thorny Path:
When I heard Chandrika talking about her achievements, I saw her eyes glittering like the Gold medal in her award case. But as we talked further, I could sense the pain she experienced behind every medal she kissed. Standing on the winning bench and waving the national flag with pride is all that we see from here. But how many of us think about the amount of sweat, countless drops of tears, the massive turmoil and the insults that follow all the way? Chandrika suffered numerous hardships right from the pain of losing her parents at a very young age to poverty that stopped her from participating in the international championships. Financial instability barred her from taking advanced training wherein affording nutritious food that is required to build an athlete was beyond her reach. She, however, managed to cater for her own fitness with whatever she had, having known and understood the family conditions. Everywhere she went, she met with gender discrimination but Chandrika says that "simply walking like a lion in the male-dominated field", helped her overcome the problem. While she crossed two districts to train under Kamaruddin, her coach, Chandrika later began to train under her husband, Narendra, who, she says was the driving force behind all her international achievements. I was moved by one of the incidents that Chandrika shared. While she trained hard and fixed her eyes on the 2019 Commonwealth Championships to be held in Canada, she fell short of money to travel and participate in the event. Though she always bore the expenses of her nutrition and training unlike other "backed-up" sportspeople, she couldn't afford to fly to Canada for the event. She asked for the support of authorities but in vain. She raised requests online looking for sponsors and looking at her career graph, many people have come forward to fund her trip. She could raise the substantial amount that caters to her journey but life had different plans. Her visa was rejected twice and by the time it was approved, the championship slipped her hands. When the event itself is over, what shall she do with the approved visa?
How much more can lack resources affect an athlete? Isn't that shame on our authorities? Is it not our responsibility to support and provide ample resources to talented people? While it is said that it's not just the duty of the government but also that of the public, I would like to highlight the fact that Chandrika received help from the public to fly to the event. Had she received timely support from the authorities, she would have made India proud yet again in 2019. She, losing the opportunity to represent the nation is not her loss; it's a loss to the nation.
Grateful To Everyone Who Helped:
Though Chandrika feels dejected about the lack of recognition, resources and facilities to encourage athletes like her, she is also grateful to all those who have helped her by sponsoring. She extends her heartfelt thanks to Mr Nara Lokesh and Mr Krishnayya, Chairman, KIMS Hospital for having supported her financially. She also expresses her thanks to all the sponsors including the Andhra Pradesh Kakatiya Seva Samithi and other Kamma Associations for providing financial assistance.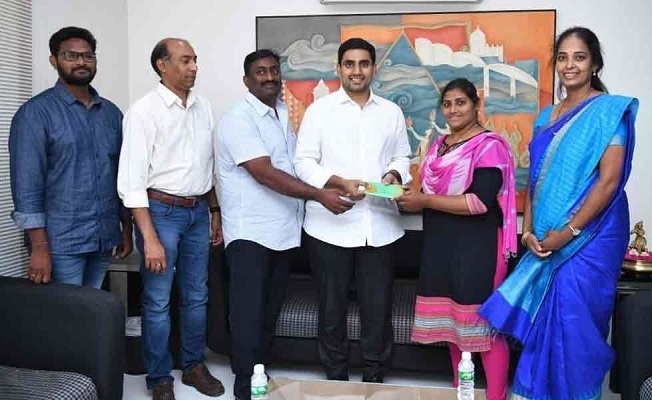 She is forever grateful to her faculty in college who supported her always. It is because of their immense support, she says, she could manage both academics and sport. To all the well-wishers and friends, she extends her gratitude. She says that she can never forget the support of her grandmother and siblings throughout her journey. She extends her deep love and respect for her husband who has been a pillar of strength in all her hardships.
Words of Value:
Chandrika who says that all the hardworking people are her inspiration, advises the youngsters not to crib about what they don't have in life. She urges everyone to realize what best they can make out of what they have. She asks the young generation to realize their potential and work relentlessly without giving up.
In The Days To Come:
Chandrika wishes to mark her identity in the international arena by representing India in the upcoming world championships and bring home more medals. She wants to become a coach and train young and aspiring athletes.
After speaking to her, I would like to just say one thing. To whomsoever it may concern, please don't let fighters like Chandrika lose opportunities in future. We humbly urge and wish that the mistake that happened in 2019 doesn't repeat in future. Her story loudly says,
"When life throws stones at you, learn how to build a castle with them."

Follow Her Work