Running Barefoot She made it to the Tokyo Olympics. This calls for a super-duper Biopic.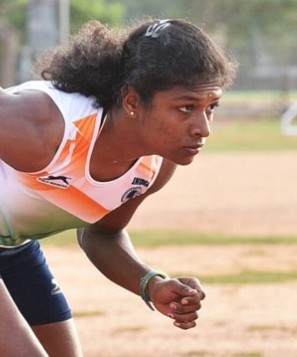 From losing parents at a very young age to sprinting on the track to the Olympics, the story of this Tamilnadu athlete is more than just inspiring. It shows how resources come along to cater to the goal when talent and passion fall in place. Revathi K has made it to the 2020-21 Tokyo Olympics in the mixed 4x400 metres relay and this is her journey.
Grandmother's Sweat:
Revathi was just six years old when she lost her father to an illness. Her mother too passed away eight months later, leaving Revathi and her younger sister to live with their maternal grandmother K Aarammal. Aarammal raised the two girls by doing odd jobs. "I worked at brick chambers, cleaned the dining area at marriage halls, removed weeds at agricultural fields to earn a meagre Rs 100 per day to feed the three of us", said Aarammal. The two girls studied in government schools by staying in government hostels.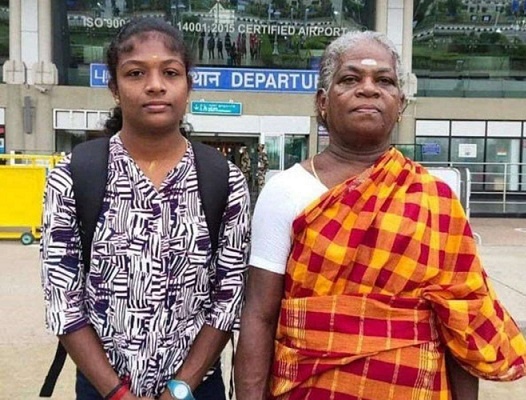 An Enthusiastic Athlete:
Revathi developed an interest in athletics since childhood. She also was motivated by hostel wardens. She would practice at the Race Course Stadium. Though her grandmother tried to stop her from running because of the fear that the girl would catch injuries, Revathi did not stop. When Revathi was in Class XII, she took part in the zonal level athletic meet for school students. There, she ran barefoot. She fell in the eyes of her later coach, K. Kannan who spotted the spark in the sprinter and thought that she would set records if trained well. K Kannan was inspired by Devakottai's coach Ramanathan who sent many trained athletes to Asian Games. Kannan also has set a goal that he should send an athlete to the Olympics to represent the country. After the zonal athletic meet, Kannan met Revathi and offered to buy her shoes and give her the required training. But, as Revathi could not afford even the bus fare to reach the Sports Development Authority Stadium in Madurai's Race Course, she declined his offer. Kannan, who understood her situation gave her another offer. He came forward to fund her college education and accommodation at the Lady Doak College which is close to the stadium. Revathi's grandmother also agreed and she thus started to train under Kannan's guidance along with pursuing BA in Tamil. She has been training for the Olympics from the Netaji Subhas National Institute of Sports for the past two years.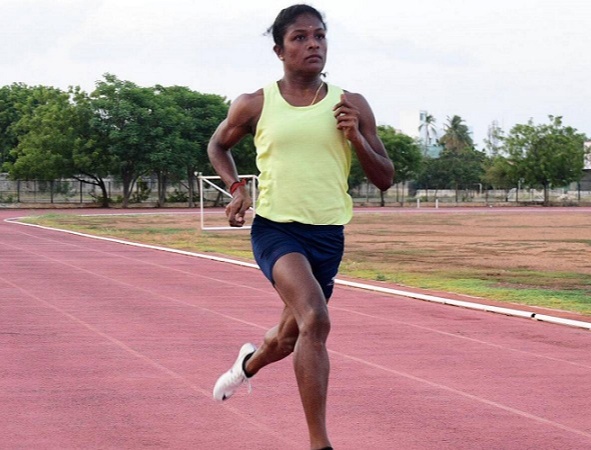 The Rising Star:
Within just three years after Revathi started to train, she bagged gold medals in national events. In the Asian Games held in 2019, she finished fourth and missed the bronze by just a few seconds. She also emerged as the fastest Indian woman clocking 53.55 seconds to cross the finish line ahead of Shuba V, S. Dhanalakshmi, Jisna Mathew and the Asian Games gold medal winner VK Vismaya. With this feat, she secured her seat at the Tokyo Olympics.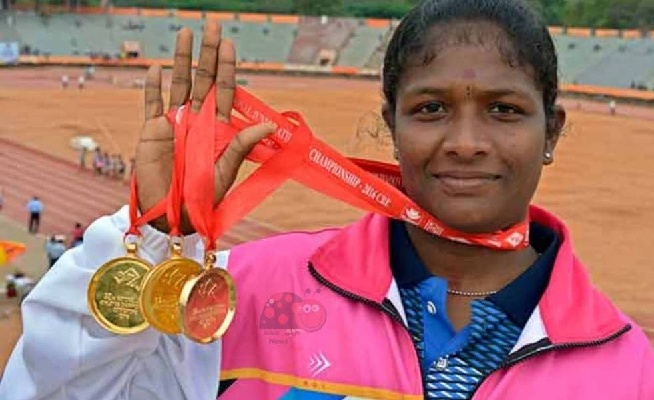 Parring The Thorny And Dark Road:
The path to success was filled with misery and distasteful comments to Revathi. "Every time I won a medal, Paati used to show it to the villagers but they, in turn, scolded her for letting a girl run like a boy," said Revathi. She also said that the villagers would suggest her grandmother rest at home by either getting the sisters married or sending them to work. "I really don't know how Paati stood up to them. Most of them in my village aren't educated. But she wanted us to study and she told us that we should do what we want to do.", said Revathi. Revathi's financial situation improved when she got a job in the southern railways as a Commercial Clerk-cum-Ticket Collector. Her sister also joined the Chennai Police Force.
Things would start to work out when an individual gives their best. Success and fame follow the sweat and turmoil. No mountain is difficult to trek and no ocean is hard to cross if we have the grit and determination. Kudos to Revathi for being an inspiration to many people out there who take a backstep in their journey towards their dreams owing to a lack of resources.