Shayan at 4 played for his school U-12 team. A cricketer to watch out for.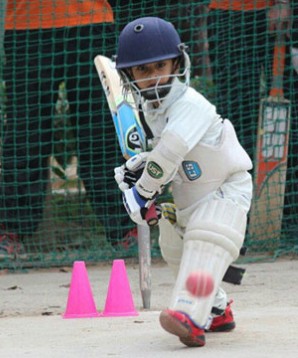 In a cricket frenzy country, every child dreams of becoming a cricket star but only a handful get to live that dream. Today, there are more opportunities like the state, national and international leagues and one can easily make a lucrative career. Here's a young budding star among thousands hoping towards living his dream of playing for the country and why not?
Who are we talking about ?
It is none other than Shayan Jamal, a Delhi wonder cricket boy who was just 3 when it all started. Born on 24th October 2011 to a businessman Arshad Jamal and a home maker Shakeela Jabeen. He has two adorable sisters who often got annoyed with his cricket craze.
He is already quite a star having debuted by playing for his school U-12 team at just less than 5 years old. This chirpy, confident and a versatile batsman took the spectators by surprise with his cover drives, hard hitting boundaries, smooth flicks and had the bowlers under pressure by almost hitting every ball that was bowled. An aggressive part-time bowler keeps the batsman thinking. He is agile and athletic to run well between the wickets and careful enough to judge the ball before smashing it to the boundary. He has improved match after match over the few years and currently at 9 is a U-14 cricketer.
Infact Circle of Cricket put him on a test for his technique with a few drills and he came out with flying colours. His favourite shots are cover drive and flicks on the leg side.
Obsessed with Cricket.
Truly his dad noticed the interest and talent and is watching him grow. It all started at 3 when Shayan was glued to the TV match telecasts and didn't really matter whether the matches were repeat, old or new. Initially getting annoyed with his long hours of TV watching; but soon they realized it was not just watching, the boy was absolutely crazy trying out strokes, chucking the ball, imitating the players, understanding the techniques etc., to add to this he would anxiously wait for his businessman Dad and a former cricketer to return home and they would play for an hour before retiring to bed.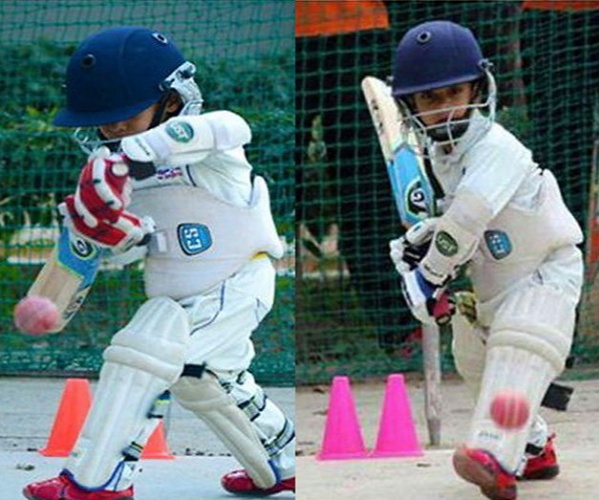 Seeing his obsession, Dad put all his heart and soul in grooming him. Dad even went a step ahead and gave up his business and focussed on Shayan and became his guide, mentor and a coach. The proud father quips – He loves his school, has a few good friends.. Ha..he is never tired of talking, playing and practising cricket and has a natural talent and flair for the game. Dad of course is thoroughly enjoying his role.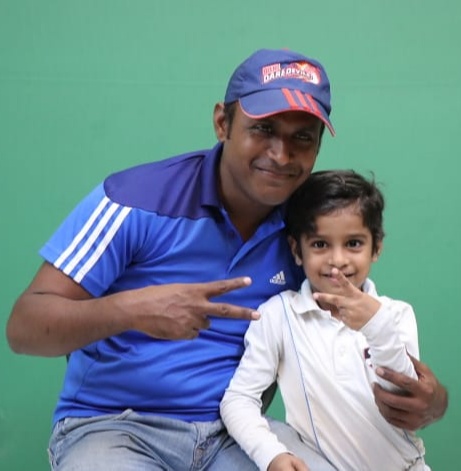 Small star meeting the Big star.
Every budding sport star looks forward to meeting great personalities and for Shayan, when he heard that he was getting a chance to meet the Oz's cricketer Steve Waugh; he just couldn't contain his joy. He reached early to Gurugram with his cricket kit to meet Steve. Steve was quite taken aback with the chappy's talent and showed a few tricks and shared a few tips and took selfies; before he autographed on Shayan's bats. What a super duper day it must have been !!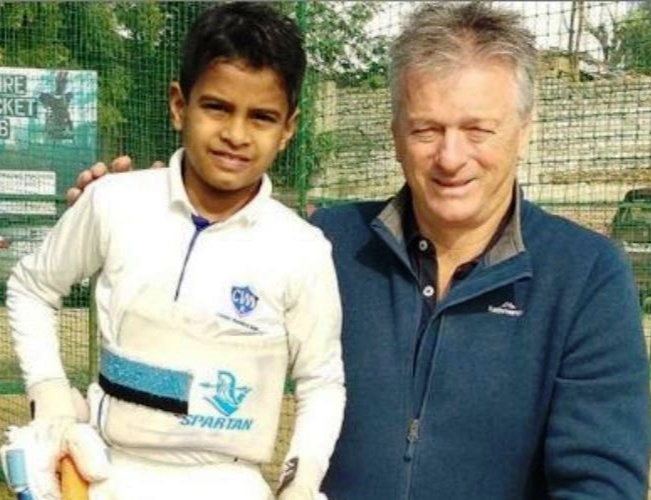 What does the future hold ?
Shayan is hungry enough and has big fat dreams of one day wearing the Indian Jersey and scoring centuries; but now completely focused on the present moment and is thoroughly enjoying the game and working really really hard. His parents and family are providing the much needed support and encouragement to achieve his goals. At the rate he is going, he is sure to make it big.
All eyes on the little champ.
All of 9, everyone is watching and speculating --Will he become the future captain like his idol Virat ? Will he do the Kapil repeat of the world cup ? or Will he shape up like Sachin the greatest batsman of all time ? Time will tell…. And everyone sincerely hopes that the media attention doesn't distract the little one and wish that he fulfils his dream.
Here is Circle of Cricket's special feature on wonder kid Shayan Jamal: