A Sprinter turned Rugby Player becomes the "Young International Player of the Year 2019" by Scrumqueens.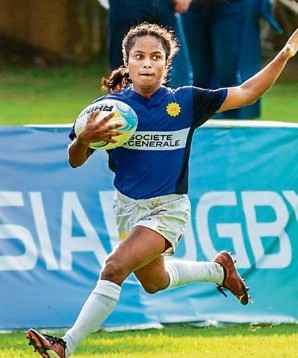 Women's Rugby in India in the last few years has made good progress and is gaining popularity among the girls. Its pretty much a western game and off late has been promoted in India and is played with 15 players on either side who pass on the an oval ball to score points.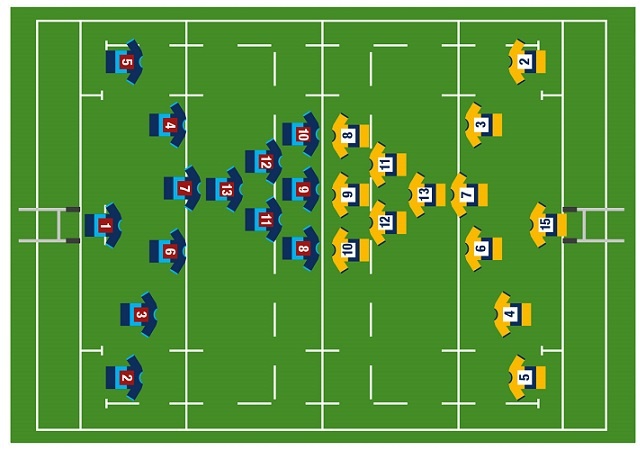 Fast as a cat and agile as a gazelle.
Sweety Kumari distinguishes herself from rugby players her age by two qualities that are unique: Fast as a cat and agile as a gazelle. As a result of these unique skills, Miss Kumari was awarded the distinction of "Young International Player of the Year" by the Scrumqueens. This distinction is awarded to the most outstanding international rugby players, and the best player of 2019.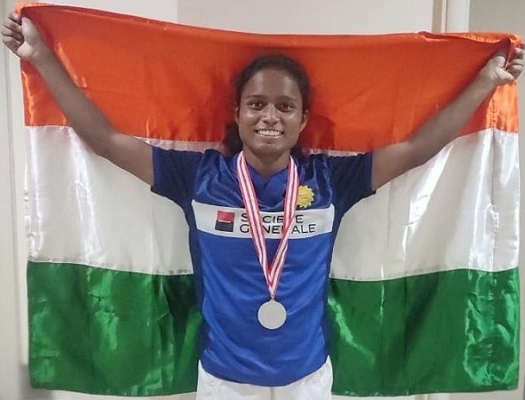 Miss Kumari's incredible performance during the game against the Philippines is already considered legendary. She showed speed and agility in dodging opponents, dodging six tacklers without being stopped by any of them: "Everyone tries, they come from the front and the back, and they throw me. But no one can match my speed," she says. Kumari managed to stand out from the ten nominees on the Scrumqueens as the best player for 2019, which did not surprise fans as she had already been declared the "fastest player on the continent".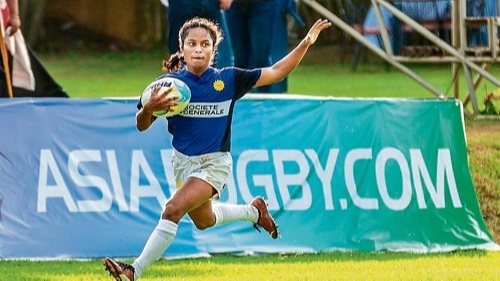 Sports life
Sweety began her sporting life in her brother's company. They both coached sprints and represented their school, district, and state during various sporting events. The training on the track prepared Sweety to face the demanding challenges of rugby, which requires strength, but above all speed and agility to score and get out unscathed from the chase and obstacles posed by the players. This is understandable when you discover that she has a personal record in the 100-meter dash of 11.58 seconds.
Sweety was born in the village of Nawada of Patna, her father is a maintenance worker and her mother is an Anganwadi worker. Both motivate her every day to keep training and fighting to achieve her goals. She says her brother "gave up sports, gave up because it was hard work," but she does not plan to give up. The fifth of seven children in the Kumari family, she grew up modestly between games and speed, chasing after siblings and fighting to beat her older brothers in all sorts of games.
She finds inspiration in her family, who encourage her to continue fighting to overcome all obstacles, just as she beats the tacklers: "My father put me ahead of the others and helped me in every way he could. He told the coaches to lend me picks, I would show that I deserved them by winning," she says.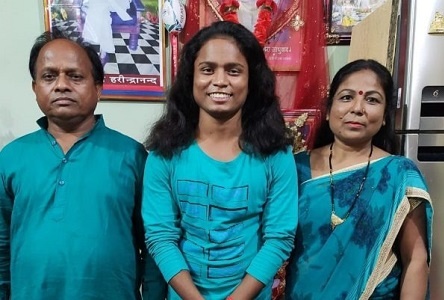 A tough lady to beat
The first spikes she wore were a gift from an athletic trainer, as she ran with them she felt her full potential unfold. The incredible thing is that this experience was the beginning of a dizzying race towards sporting success, but not in athletics, but in rugby.
At the beginning she only understood the basic rules of rugby, the important thing was to run and score: "Passing behind, running in front was all I understood initially in a junior pre-camp. Then the American coach Mike Fryday taught me to run on the side and not get caught by the defenders," she said. Sweety's training focused at the beginning of learning to run on the sidelines and dodge opponents, that was easy to learn after the experiences on the track and in the field and to grow up dodging six brothers during the games.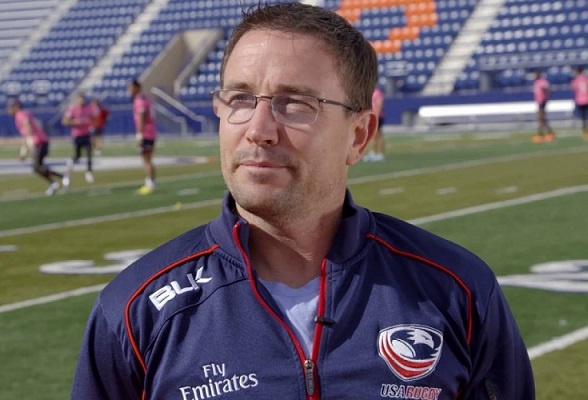 Know More About Coach Mike Fryday
Asia Rugby ranked Sweety Kumari as the fastest player in all of Asia, known for her explosive moves and impressive speed that leaves even the most experienced tacklers behind. When it started in the Rugby, she naturally placed itself in the wings moving to the center eventually. From her early days until her appointment as Asia's fastest player, she learned that it is not enough to just be fast, you have to develop a strategy as teams learn that she is a tough player to beat: "Now the South African coaches are planning for me because the teams started to put three defenders on me because of my speed. Indonesia did that, so that's the next challenge," she says.
During international trips, she takes great care of her diet by limiting herself to eating only vegetarian food. She imposed on herself the discipline of never eating meat outside the home, and she also says that only her mother knows how to prepare the meat the way she likes it.
Fame and learning
Sweety's achievements prompted the Barh Tehsil authorities to recognize that rugby is a sport of equal standing with cricket and hockey, providing opportunities for outstanding players. On an international level, her fame made her a celebrity: "In Laos, everyone pointed to me with their shoulders and asked me to sign," she recalls with joy.
But fame is deceptive, so she spends a lot of time learning strategy by repeating the videos of American Sevens, Perry Baker and Carlin Isles over and over again. "You won't believe it, but sometimes I see them magically running on the ground and dodging the defenders of the past and I wonder, 'woh, humaare, jaisehai, buzz, unkejaisekhelrahehai? (Do they run like me or do I run like them?).
With only 19 years old Sweety has many years of sports career ahead to discover if they are like she or she is like them, the important thing is to continue training, playing and succeeding.
Sweety's success has encouraged many teenagers to take up Rugby as a serious sport.