Powerful Powerlifter urges for a lifestyle change to stay healthy and strong.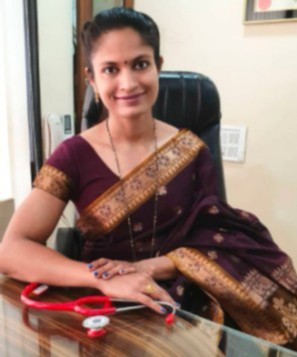 When her husband asked her to accompany him to the gym, she agreed. Being a fitness freak herself and being the one who always followed a healthy lifestyle, she thought that she possesses good strength to lift weights in the gym. But what she saw on the first day of her gym where she couldn't lift heavy weights left her thinking. She took it as a challenge and began to train harder. What she achieved later is an inspiration to every individual out there who give up mid-way. Let's read about Sharvari Inamdar, a Pune-based professional powerlifter who is setting fitness goals for everyone out there.
A Practitioner Of Healthy Lifestyle:
Sharvari Inamdar is a B.A.M.S. graduate and pursued her M.D. from Tilak Ayurved College, Pune. Her career started as a teacher in T.A.M.V Ayurved College, Pune. There are numerous articles on a plethora of topics that focus on developing a holistic outlook on health as described in Ayurveda and also about the changes to be brought about in lifestyle to her credit. She went on to undergo training in Modern Nutrition and Sports Nutrition and then finished a practical course in exercise programming and designing. She gained immense experience in treating women and children with disorders. She is also working for the Sports Medicine Centre where she developed her style of treatment wherein she educates the patients helping them to heal themselves. She is the founder and chief doctor at Aahara Ayurvedic clinic. Sharvari always followed a healthy lifestyle by regularly practising yoga, floor exercises and did cycling.
A Challenge To The Strength:
It was 2016 and when Sharvari's husband asked her to accompany him to the gym, she did. But when she couldn't lift heavy weights there, she challenged herself, started making changes to her diet and added strength training to her workout routine. "Despite exercising regularly, I noticed that my body was weak. I could not lift heavy weights. So I took it up as a challenge, changed my diet, trained regularly and focussed on strengthening," says Sharvari.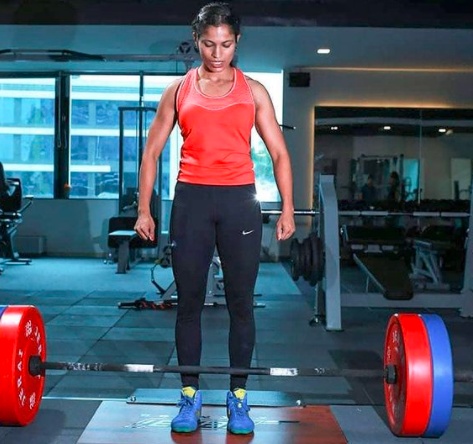 An Accomplished Powerlifter:
Sharvari Inamdar, who challenged herself to give her best in the world of fitness, began lifting weights as heavy as 100 kilograms within just one year. She has participated in and completed the Pune International Half Marathon of 21kilometres in a span of 2 hours and 10 minutes. She was also the winner of the Fire Brigade Marathon of 10 kilometres. She has also done a bicycle ride from Pune to Goa. She bagged gold medals in Pune and Maharashtra district and State level Powerlifting Championships in 2017 and 2018 under the 52kg weight category. She bagged a Silver medal in Maharashtra State Open Bench Press Championship in 2018. She also represented Maharashtra in the 42nd national powerlifting championship held at Allepy in August 2017.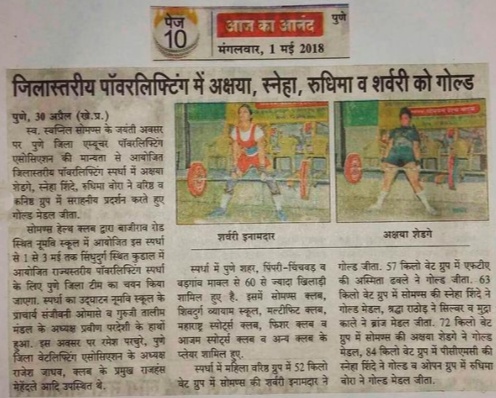 A Piece Of Advice:
This leading Nutritionist advises everyone to practice natural and healthy living. She suggests following and stick to a routine. She says that a healthy lifestyle involves many choices; among them, choosing a correct nutrition plan is the necessary thing. She further says that women should stay strong and healthy. "As women, we are regularly told to be healthy and have a petite body. But, no one asks us to be healthy and strong. Working on my strength has made me more active and feel 10 years younger than my actual age. Today, before prescribing any medicines to patients, I request them to consider lifestyle changes (food and body activity) for metabolism-related diseases like diabetes and obesity," says Sharvari.
We wish every woman and every individual for that matter follows healthy living and make lifestyle changes in order to lead strong and better lives.

Follow Her Work

Like and Subscribe To Her Channel For More Videos