First Indian Woman to be at the BWB. (Basketball without Borders) Global Camp.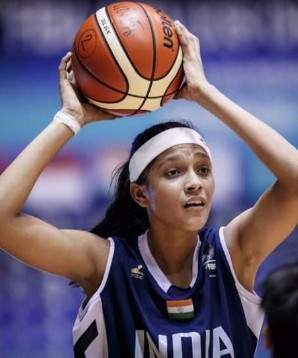 What a great Achievement.
It's commendable for this young budding Basketball player not only to be selected to be at the prestigious BWB 2017; but being the First woman to do so. Basketball community and India is proud of Priyanka. What is even more special is that she is the only Indian girl amongst 65 others from 30 odd countries.
Basketball – obvious choice.
Standing tall at 5'10"

her obvious choice was to pick up Basketball as a sport and pursue the game as a career. Probably by stretching a little or just a jump could get her to the Ring. Apart from this, she loved the game and her parents too helped her in her choice.
Why sport as a career?
Probably her parents were instrumental in this decision. Her Mom was a Kabbadi player in her younger days and due to financial constraints was not able to pursue further. She wanted her daughter to take up some sport and that's how Priyanka is where she is today. Even her dad who works in the Gulf encouraged and supported. Priyanka was also lucky to join REVA University, Bengaluru who provided the infrastructure, support, and necessary training.
Lots to Achieve
She is only 17 and has plenty of Basketball to play and she is sure to go places.
www.bookofachievers.com wishes her good luck.