The winning spirit of the 60s international sprinter from Bengaluru.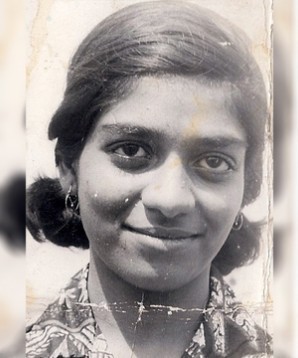 It was on a cool January morning in Bengaluru in 1964 at the XXXVI State Athletic Championships that a 14-year old named Philo D'Souza first arrived on the Mysore athletics scene. By the end of that year, she had made a name for herself as the new junior talent to watch in track and field, successfully competing in the Mysore Olympic Games, Independence Day Sports & Games and the State Junior Athletics Meet.
Growing up in Bengaluru in the 1960s, Philo attended St. Francis Xavier's Girls' High School in Frazer Town, also fondly called SFX. In a family of nine kids and as the eldest daughter with six younger sisters, she knew she had to set the standard for her siblings. Her competitive spirit was evident from an early age, as she juggled sports, studies, family life and her responsibility as an older sister. The young Philo loved to win – even if it was just the lemon and spoon race in school. Under the watchful eye of the talented and dedicated SFX Sports Mistress Doreen Suares, Philo was coached and nurtured into becoming a Mysore (now Karnataka) state-level athlete. Her star performances led to trials in other events through school and interschool sports and she quickly realized that her speed set her apart and she began to focus on the sprints.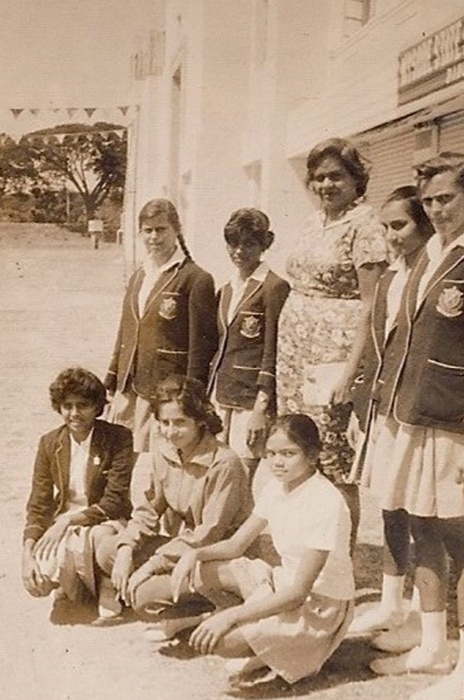 Throughout 1965 Philo, now just 15 years old, took part in numerous meets competing in both the girls and the women's events. At the November 1965 Dasara Sports Festivities in Mysore, she set a new meet record in the 100 meters, winning the 200 meters, the 100 x4 meters relay and was awarded the Girls' Individual Championship.

1966 was a watershed year for the young Philo. Now barely 16 years old, she represented the C.P.M club of Bengaluru at the January VIII State Athletic Championships winning medals in every individual and relay sprint event in her category, as well as winning the Long jump and Individual Championship. She was chosen to represent Mysore State in January at the Fourth ALL-INDIA INTER-STATE CHAMPIONSHIPS winning the 100 mts, 200 mts and 4x100 mts Relay.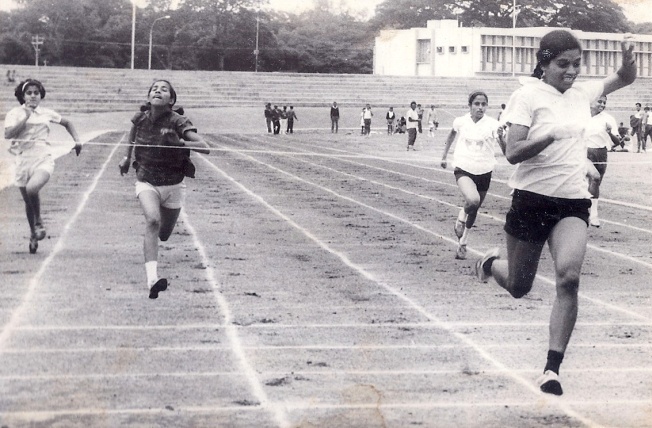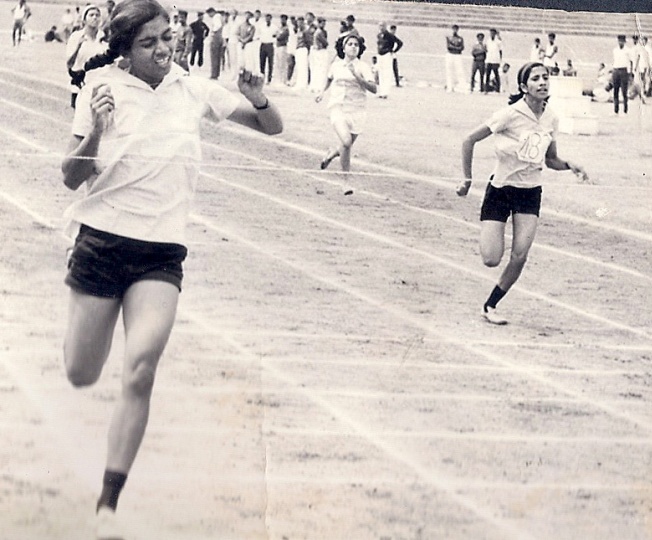 In June of the same year, she broke the girls' 100 meters record at the IndoCeylon Meet conducted by the Ceylon Track and Field Club in Colombo. At the same meet, she won medals in the girls 200 meters, the long jump and the women's 100 meters.
Between August and September of 1966, Philo competed in a number of meets, setting records in all four of her events at the Bengaluru Interschool sports meet at the Sree Kanteerava Stadium. She finished her brilliant year at the National School Sports Games in Udaipur where once again she won the individual and relay sprints.
Philo continued to be the sprinter to beat at the interschool meets in Bengaluru through the mid to late sixties, setting records in 100mts, 200mts and long jump.
During this time, when training and competing took up all her time and energy, Philo still kept up with her academic performance. She credits the generosity of her school mates for helping her to keep up by filling the pages of her notebooks with the classwork she missed. In her final year of school, Philo was elected as the Games Captain of the school and she led the SFX to many interschool accolades. The highlight was the brilliant write-up she received in 1966 in the Sudha Magazine which profiled inspiring women.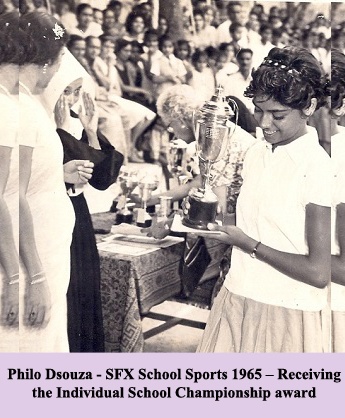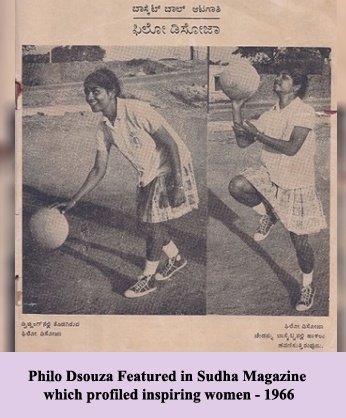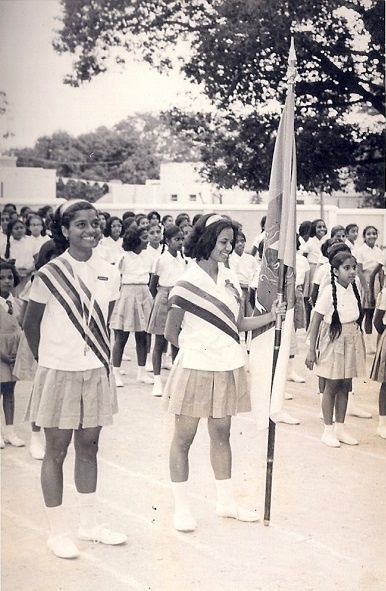 In 1966 as she was finishing her high school, the promising and rising sprint star was chosen to represent Mysore State at the 1966 Indo-Ceylon sports meet in Colombo where she went on to set a new record in the 100 mts division for girls. Philo continued her winning streak in the sprints and long jump events at a number of different meets that year representing the Bengaluru CPM Club and her new college Jyothi Nivas. The meets included the Twelfth Youth Congress Day Celebrations, the Kempedowda Day Celebration Open Athletic Meet, C. Prasannakumar memorial Athletic Meet, Independence Day Sports, Bengaluru University Inter-Collegiate Athletic Meet, etc. At the September 1967 Dassara Sports & Games - Bengaluru Division Philo ran away with the Individual Championship once again, after winning both the 100 and 200 meters and the long jump.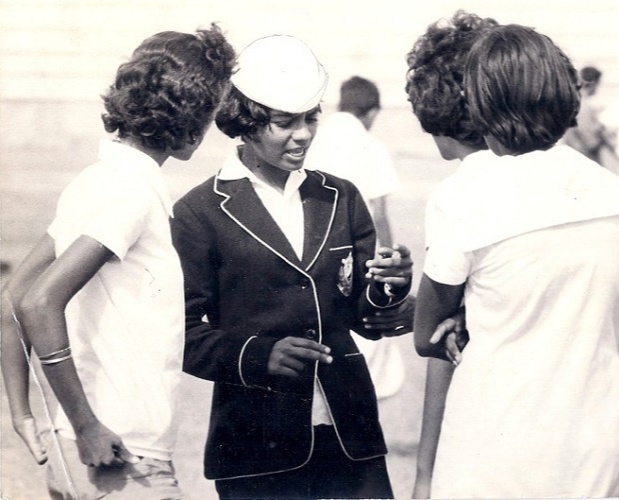 Stride by stride, Philo honed her skills as a sprinter. Despite financial difficulties, she remembers fondly that her father bought her the first pair of Adidas spikes she owned and tailored a special tracksuit for her. As a member of the CPM and I Club she was mentored by India's "evergreen sprinter" Deanna Syme. Philo went on to become a state and national athlete and was selected for the prestigious Bachelors of Physical Education at the National Institute of Sport in Patiala, Punjab. Just before her departure, the principal of the newly created Jyothi Nivas College in Bengaluru, Mother Yvonne Marie, convinced her to enrol for her BA at the college with a full scholarship. It was a symbiotic relationship, as Philo gained an education she simultaneously put JNC on the map, fulfilling Mother Yvonne's expectations.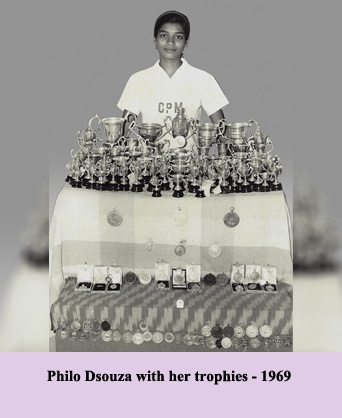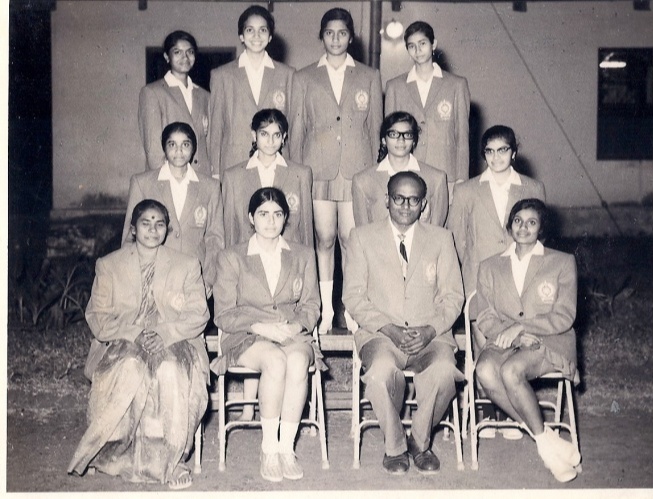 She led the Bengaluru University Women's Athletic Team as the Team Captain at the September 1969 Inter All India Inter-University Athletic Meet in Jabalpur and brought back the Team shield for the first time in the history of Bengaluru University. At the 1970 January 'VIII All India Interstate Amateur Athletic Federation' meet in Cuttack, Philo anchored the 4x100 meters sprint team to a new All India Record. JNC awarded her the "Miss Jyothi" All-Rounder title in 1970 for her sporting and academic excellence.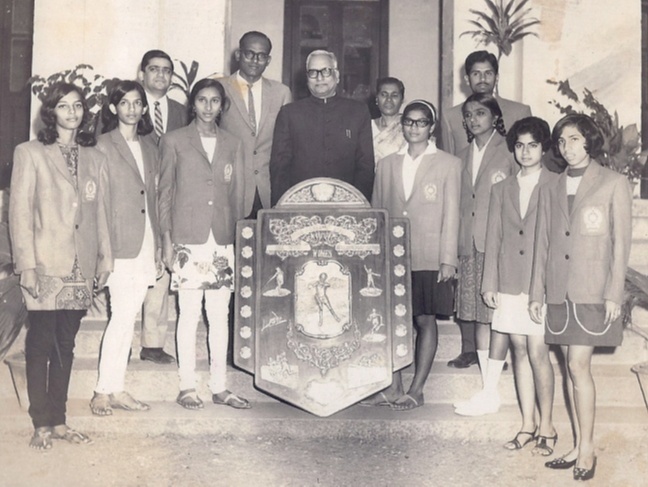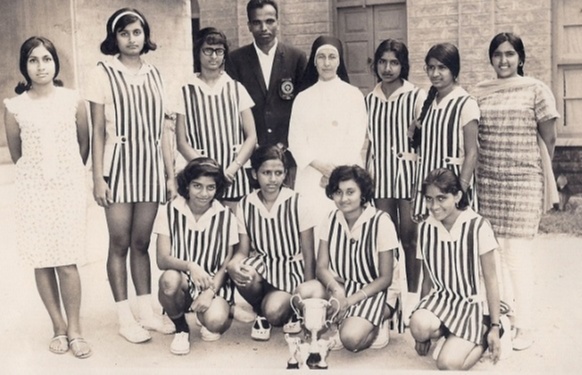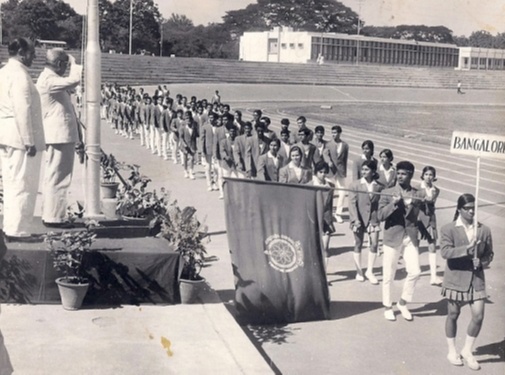 From 1964 to 1971, the sporting events that Philo competed at took her all over India, and she participated at regional and national level interschool, intercollegiate and interstate meets. Much to the delight of her father, Philo was profiled in the News Reels in Cinemas after winning the 100 meters, 200 meters and the relay events at the December 1969 Inter-University Athletic Meet in Baroda. There was the camaraderie amongst the athletes and she remembers that her hold-all was her faithful companion as she travelled through India and Ceylon. They trained hard, and their bodies coped with the punishing schedules, eating plain meals in the canteens and sleeping on thin mattresses. There was very little science in the sports in those days and performance was as much grit and determination as it was coaching and talent.
Philo believes that sports made her a more focused, sharper, determined and stronger person. Nearly 50 years later, her best-recorded timing 12.30 seconds in the 100 meters is just over a second above from the current Indian record of 11.22 seconds.
After the University Games in Baroda in 1969, Philo was selected to go to the National Institute of Sports in Patiala to try out for the World University Games to be held in Turin, Italy that year. Sadly, she fell short of the cutoff by a fraction of a second and was not selected. There was a level of politics in individual track and field that Philo did not feel comfortable with and she began to gravitate to the team sports of basketball and field hockey. Just as in athletics, in the team events Philo excelled and represented both her university and the state in many tournaments. In early 1971 she represented Mysore state at the Indo Ceylon Basketball tournament, where her team was victorious and she received a write up in the Ceylon Daily Mirror detailing her journey from athletics to basketball. Among her cherished memories, she remembers being coached in hockey by the great Ms. Elvera Britto who received the prestigious Arjuna Award in 1965 for her excellence in hockey.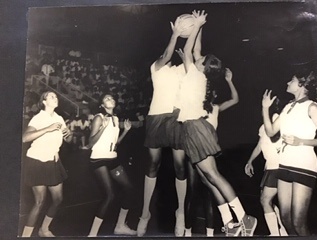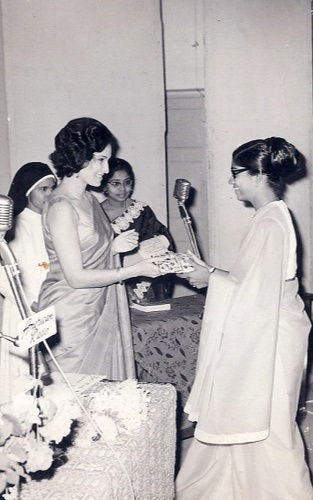 Philo got married in 1971 and moved to Madras (now Chennai) to join her husband Kevin Govias. She switched her focus to education adding a B.Ed to her BA, pursuing a cherished career as a teacher. She and her family moved to Bahrain in 1974, where she worked as an English language teacher for the Ministry of Education.
In Bahrain, Philo was known as Meena – a diminutive of her full name Philomena. With her tremendous flair for languages, speaking English, Hindi, Tamil and Konkani, she was soon explaining English grammar to her Bahraini students in fluent Arabic. Even though she had a young family, she still found the time to play basketball and joined a league of like-minded women who competed against other leagues in Bahrain.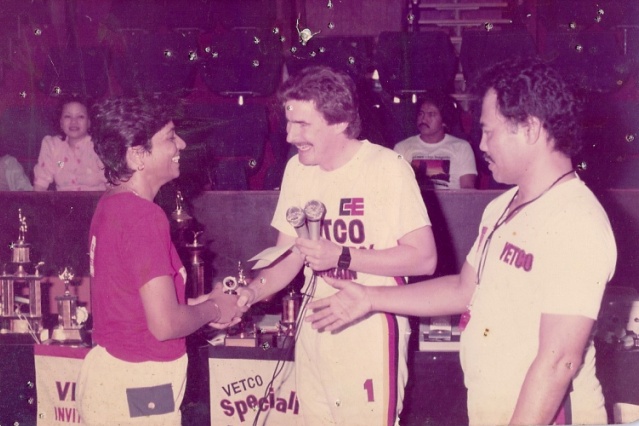 In 1989, Philo and her family immigrated to Melbourne, Australia. She went on to achieve two more degrees in Education, including an M.Ed from the University of Melbourne, Faculty of Education (1998). Her thesis on retraining non-English speaking migrant women, retrenched from the textile, clothing and footwear industries has been used in wider research. Philo taught English as a non-native language at the Northern Melbourne Institute of TAFE (NMIT) (now called the Melbourne Polytechnic).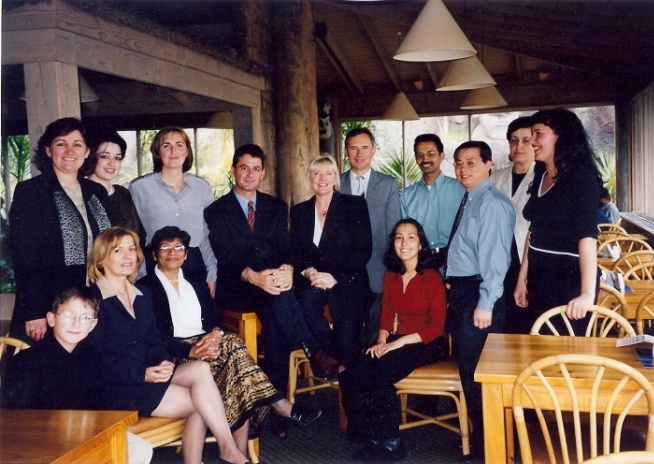 She contributed to the Australian migrant Diasporas by developing pathways and study programs helping migrants to become productive citizens in their adopted country. She is fond of calling her new immigrant students a delicious salad – each ingredient in the bowl maintaining its colour, texture and taste and yet all go together to make a wonderful dish. "It doesn't matter what your background is and where you come from", she says, "if you have dreams and goals, that's all that matters."
As an Australian educator with a focus on the immigrant population, she has been invited over the years to teach in Beijing, Shanghai, Jinan, Henan, Khungzao and Qindao by reputed Chinese Universities. She returned to the Middle East a number of times as a consultant marketing Australian Education. As the consultant for ''Agenda for Women" at the Australian Department of Immigration and Ethnic Affairs – she provided specific objectives and strategies to assist migrant women in achieving their goals. Meena has been instrumental in starting a number of programs which helped students to couple their existing skills and knowledge to the Australian context. She is respected in her field, contributing to various consultancy projects and has featured in the local newspapers for her expertise. She is a member of the International Association for International Education.
Now retired, Philo spends her time travelling, mentoring her grandchildren and supporting her local community.