Parents' dreams was not mine. Eventually had to follow my passion says Chhota Bheem story writer.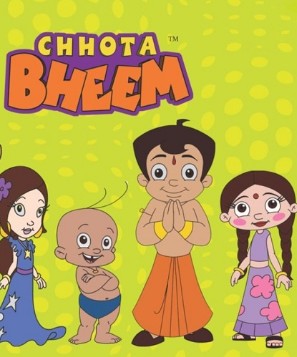 Chhota Bheem and his adventures, his friends and his village, stories that unwind the potential of a boy and the goals of friendship highlighting the importance of goodness ring in everyone's television set. Be it young or old, irrespective of gender, everyone enjoys the goodness of these fictional characters and own their journey. This amazing cartoon series that has made its mark in everyone's lives evolved to a much bigger plot than that of its earlier ones over a period of time. What started as a little boy's small world with a group of his friends and a couple of rivals, now is being expanded beyond timeline including various complex adventure elements. Many writers like Harry Jayanth, Svani Parekh, Jovita D'Souza contributed their pen towards weaving the episodes of Chhota Bheem. One such writer whose creative pen weaved a few stories of Chhota Bheem is Nidhi Anand. This article wants to bring before you the story of this story writer because hers is a story of immense passion and love for art. It's a story that shows how a young girl wanted to fulfil her parents' wishes and a story of how parents finally understood their child's passion. It's a wholesome story that inspires and allows every person to think. Without further ado, we shall take you through it.
When Azim Premji said, "India will become radiant when children are allowed to dance in the rain", that's absolutely true. When children are given the freedom to think and act, they make wonders. Nidhi Anand was just like another "good girl" who would listen to her parents. She worked with good efforts and zeal in order to make her parents proud. She was humble enough to follow what her parents told her but very soon started to feel pressurized by the thought that she would be left with doing all that she doesn't want to for the whole of her life.
Goal-setting And Racing With Career:
When Nidhi was in class 9, her parents encouraged her to set a goal for her life. However, they themselves chose the goal for Nidhi and wanted her to become a chartered accountant. She was told that post qualifying as a CA, she would get a better life partner and can lead a "perfect" life. Nidhi focussed on her academics to make her parents proud by not only clearing all the levels of CA examinations but also making it to the top 30 scorers. She secured a good job in a reputed company with an alluring package. Within a span of six months, Nidhi could make it that she wouldn't be able to continue the job as it was not her calling. She felt sick and tired of the job and wanted to quit. She informed her parents who were appalled at her decision. They were not convinced about her decision and asked her not to quit. Helpless Nidhi continued to work in the company but not for long. She resigned from work a few weeks later and then told her parents who started feeling anxious about their daughter's future. Clueless about what was happening to Nidhi, her parents tried to find out what was wrong. They happened to come across one of her school notebooks where she wrote her dreams. To their surprise, they understood that their daughter loved writing stories for children and she never liked finance or accounting. This felt guilty but they decided to support Nidhi from thereon. They guided her by telling her where she could sell her stories.
Rejections All The Way:
Nidhi's stories were rejected thrice by three different firms. The fourth company she went had a manager who asked her to sit in a corner with a pen and paper. She was asked to draft something good. What she penned that day, little did she expect that it would become one of the biggest hits in the days to come. She wrote the Chhota Bheem story and at once the company not only liked it but decided to create a cartoon series out of it. The rest is history.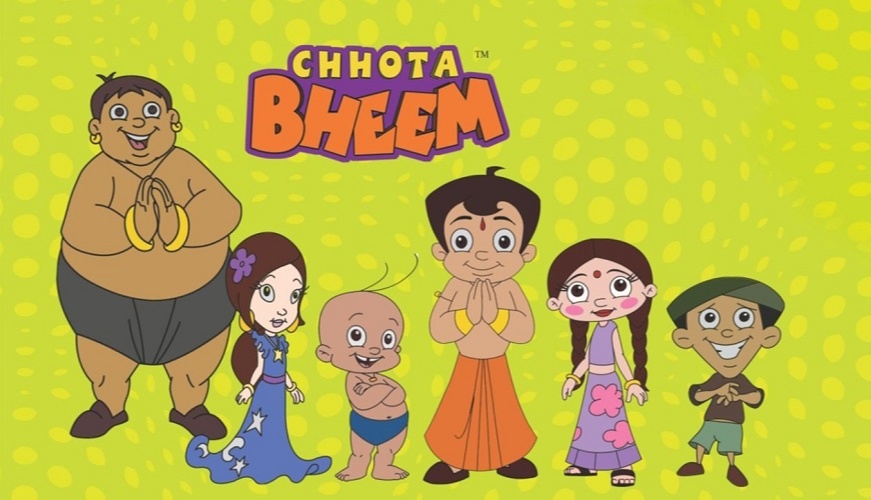 Beyond Boundaries:
Do we have to tell you how popular Chhota Bheem has become! Chhota Bheem series created ripples in the entertainment industry that even its merchandise became popular among kids. The brand started bagging hundreds of crores. This show started being aired in Sri Lanka, Pakistan, even in Afghanistan and Iran. Nidhi could efficiently create a character that's close to the kids and that's why it became a super-duper hit.
The Secret Of Success:
Until Nidhi worked on what she never wanted, she remained unheard. She must have got good pay but never has she ever got inner peace. To follow her passion was difficult for Nidhi as she immersed herself in fulfilling her parents' dreams. But once she was allowed to chase her dreams, she showed the world who she is. She didn't chase fame or money. They just followed when she turned her dreams into reality. She says, "It is tough to follow your passion but it is an absolute tragedy not to."
Do what you love, success and fame follow says Nidhi's story.