National shuttler champ helps Ludhiana snatch Gold from Malaysia at CWG 2018.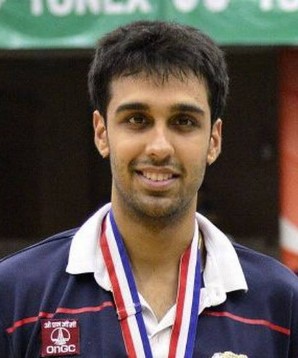 Not since Pranaav picked up his very own racket at the mere age of eight, the Badminton champ has had a clear-cut ambition – to win a medal for his country at the Olympics!
What fuels this young man's enthusiasm is his determination to perform beyond all odds. When he first started playing, he never saw himself reach the heights he has now achieved so effortlessly. Each day, he saw a new found love for the game as he developed mighty practice, playing tournaments and winning his way to glory!
The Journey
Pranaav, also called 'Jerry' lovingly by his near and dear, joined the Indian National Badminton Team in 2007.
By 2008, the 25-year-old from Ludhiana had already secured a bronze medal at the Commonwealth Youth Games, having played alongside B. Sai Praneeth of Andhra Pradesh in the boy's doubles event.
By 2010, everyone knew what the young shuttler was capable of for he was already a national champion in the mixed doubles badminton event.
The year of 2013 also saw a Pranaav crowned as the national champ for men's doubles.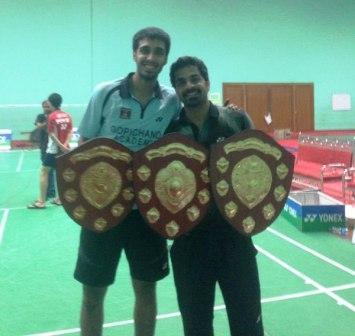 He has also competed in the 2014 Asian Games and has won two Grand Prix Gold titles in the mixed doubles category alongside Sikki Reddy in 2016 at Brazil and Russia.
Pranaav has a world ranking of 23 in mixed doubles. Ever since the man learned of his passion for the game, he has been a force to reckon with. He has tasted sweet glory in over a dozen of international tournaments and has proved himself worthy at every step.
Jerry's most recent achievement comes with the gold medal that he whisked away, having defeated Malaysia in the 21st edition of the Commonwealth Games held at the Gold Coast in Australia. He played valiantly alongside his partner Gadde Ruthvika Shivani and won India this glory!
Personal Life of Jerry Chopra
When he is not sweating it out in the court, Pranaav enjoys a good game of football. He also loves music and surfs Reddit during his free hours.
Another aspect of Jerry's life that is well-known is his romantic courtship with Pradnya Gadre who is also another badminton player. The two met over badminton and developed a liking towards each other. They fell in love as they played alongside one another and eventually got married.
The story of how Jerry proposed Pradnya is one that feels as though it's straight out of a Bollywood movie. He asked her to marry him on the court with a shuttlecock in his hand – oh how romantic indeed!