64YO More from Pune is setting more and more stringent and tougher goals. Hit the Gym girls.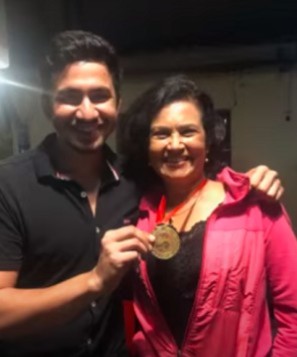 Woke up early in the morning today but finding it hard to drag yourself to the gym? Not feeling like working out and burning those extra calories? Then you should read Lorraine More's story.
'More' Wanted To Do More:
Lorraine More is a 64-year-old woman who hails from Pune. She is a vibrant woman who always believed in the power of an active lifestyle for healthy living. She followed a good diet and exercise routine that kept her fit and healthy all through her life. At 64 years of age, she finds herself strong enough to set goals for the young generation. Lorraine keeps herself active and follows her yoga and cardio routine. However, she always felt that she should do something more.
Hitting The Gym:
In 2018, Lorraine began her journey to grow stronger and fitter. Her desire to attain fitness grew into a thirst and she took the help of her son to quench it. She hit the gym to the surprise of everyone and started to do heavy workouts including weight-lifting. Her gym trainer recognised her immense potential and suggested that she should take part in an amateur competition that was being held in Nigdi. In her very first competition, this lady of mettle grabbed her Gold. She then went on to participate in a district level competition and stood as a winner again. Then came the state-level championships and there too, she proved what she is. Lorraine had an experienced team of fitness trainers guiding her. She coupled her physical training with a proper nutrition plan that helped her achieve her dream. Every alternate day, this young lady at heart trained for two and a half hours and lifted the maximum of 26.9kg in her training sessions.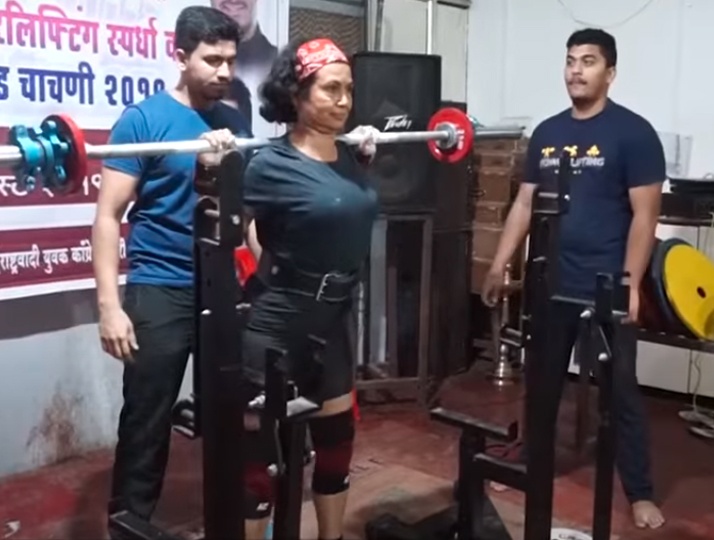 The National Level Champion:
After showing her strength in the state-level championship, Lorraine More broke the previous records by winning a gold medal in the National Bench Press Competition held in Delhi. On the day of the competition, she lifted a weight of 27.5kg and stood first. Lorraine More has set her eyes on the International Bench Press Competition in the days to come. So, girls and boys out there! Shall we silently walk towards the gym without giving any excuses today? Thanks, Lorraine for proving again that age is just a number.